5 things to do around Vancouver this weekend
Looking for something to do now that the pumpkin patches and haunted houses have been put to bed? Here's a roundup of five family-friendly events happening this weekend, November 4-6
Shop local year-round
Check out Vancouver's Winter Farmers' Markets. On Saturday, hit the market at Nat Bailey Stadium or on Sunday at Hasting's Park, from 10-2. As well as locally grown & sourced produce, meat and seafood, enjoy food trucks and market musicians.
Celebrate Diwali
Experience the Festival of Lights including over fifteen unique music and dance performances, an Indian style bazaar (marketplace) featuring South Asian crafts and food.
Saturday from 3-7 at Surrey City Hall
Hit the train show
Hosted at the PNE Forum, this all-ages event offers interactive train set ups, train rides and LEGO displays for kids.
Saturday 10-6, Sunday 10-5
Become a budding beekeeper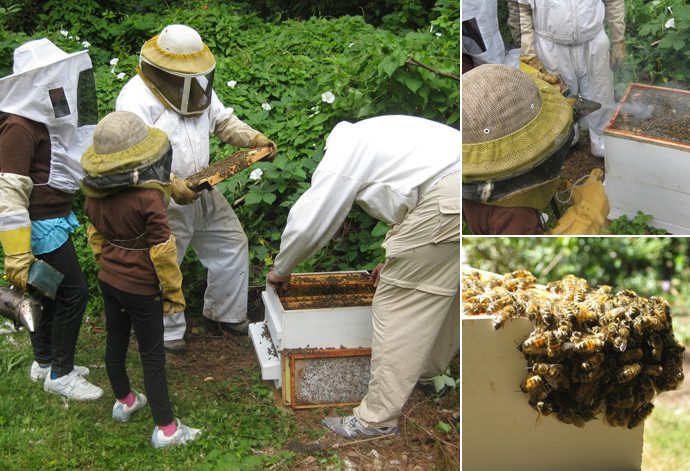 Explore Burnaby Lake Park and help harvest mason bee cocoons and prepare the bee house for spring.
Burnaby Lake Nature House, Sunday at 10 am.
Meet the spawning salmon
This pop-up nature station at Kanaka Creek Regional Park provides a perfect vantage point and nature guide to witness the salmon spawn as they return to their homes.
Sunday 11-3
Meet at fish fence located on 240th Street, Maple Ridge, north of Lougheed Highway.
Know of any other awesome family-friendly events happening this weekend in and around Vancouver? Please tell us in the comments below!
Elizabeth Clark
Elizabeth is a business planning guru who is passionate about working with female entrepreneurs, translating their big dreams into reality. Westcoast born and raised, she is lover of all things BC and needs a daily dose of nature to stay sane as a mother to three completely rambunctious children. She is a runner, a devoted drinker of coffee and wine, and committed to finishing last winter's knitting project.