VM Recommends: Tofino Family Getaway
Looking for a place that feels a million miles away but is actually totally accessible? Tofino on Vancouver Island's west coast offers something rugged, windswept and magical for families, surfers and seafood lovers. Here's VancouverMom.ca's must-do list for Tofino. But first, how to get there!
How to get to Tofino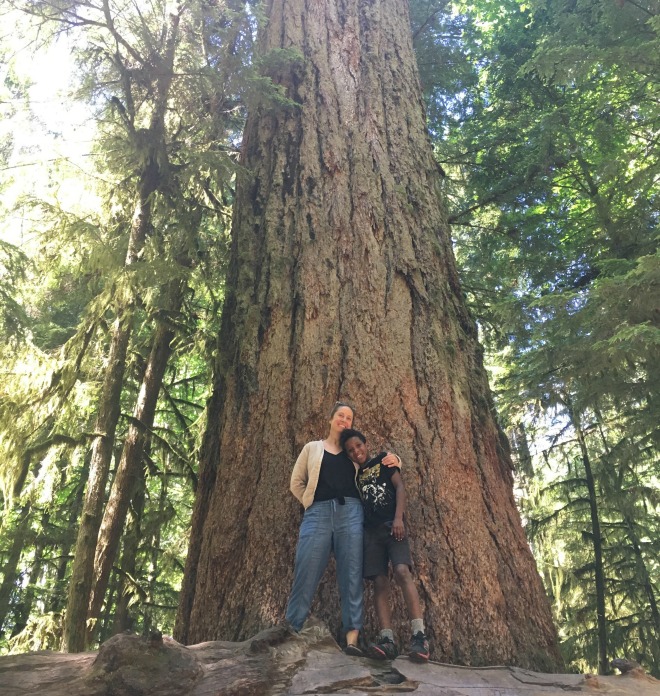 You can drive (about 7 hours end to end) or fly (an hour!). If you take the car, book the ferry from Horseshoe Bay to Nanaimo and drive from there to Tofino, which is 3.5 hours on a good day. It's a winding, narrow, white knuckle drive from Port Alberni to Tofino but when the sun shines, your views are old growth forest, dappled streams and deep blue lakes.
Driving pro tip: Stop at Cathedral Grove to see some giant, old growth fir trees and take a nature break. Be warned, it is quite busy in the summer.
If you are short on time and long on funds, save yourself a ferry lineup and exciting drive and fly instead. The float plane drops you off at the Tofino Waterfront Resort and Marina, home to a remodernized motel, two restaurants and the Adventure Company that does wildlife tours up the inlet.
Flying pro tip: In off season, there are deals to be had, so shop around.
>> Book a flight with Harbour Air
Must Stay: Tofino Resort + Marina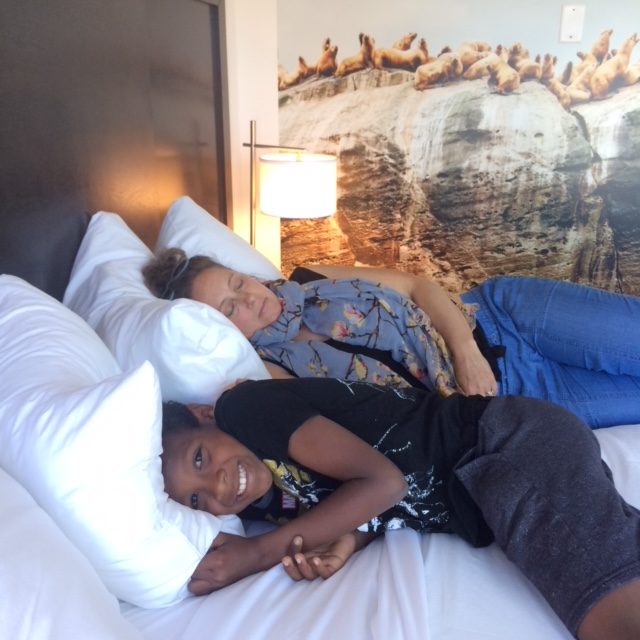 Tofino (and its neighbour Uclulet) offer a variety of places to stay from campsites to resorts, hotels, bed and breakfasts. We stayed at the recently revamped Tofino Resort + Marina, an easy walk into the town centre. Formerly a long-in-the-tooth motel, this sleek revamp has a crisp, clean ultra modern feel without being too fancy. Appointed in white, grey and dark browns, with a comfy bed and a funky mural and the piece de resistance, a deck with a view.
Pro tip: Tuck the kids in their private room and put on a movie, then head to your private deck for glass of wine and enjoy the view.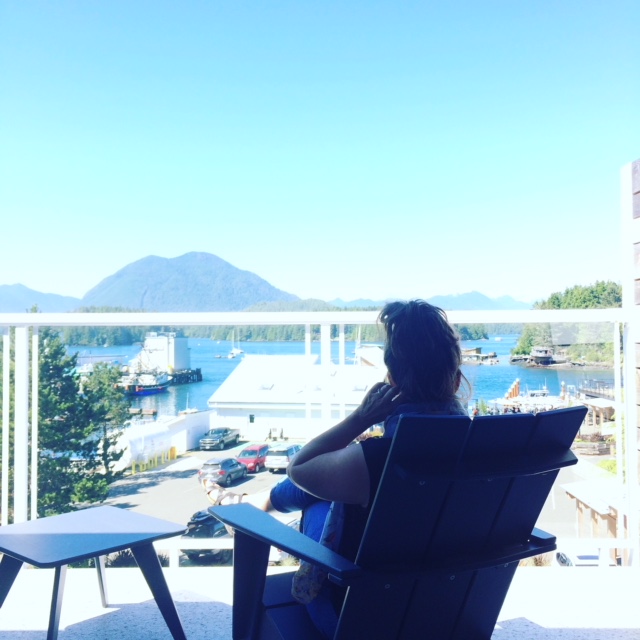 >> Book a room at the Tofino Resort + Marina
Must Not Miss: Bear watching tour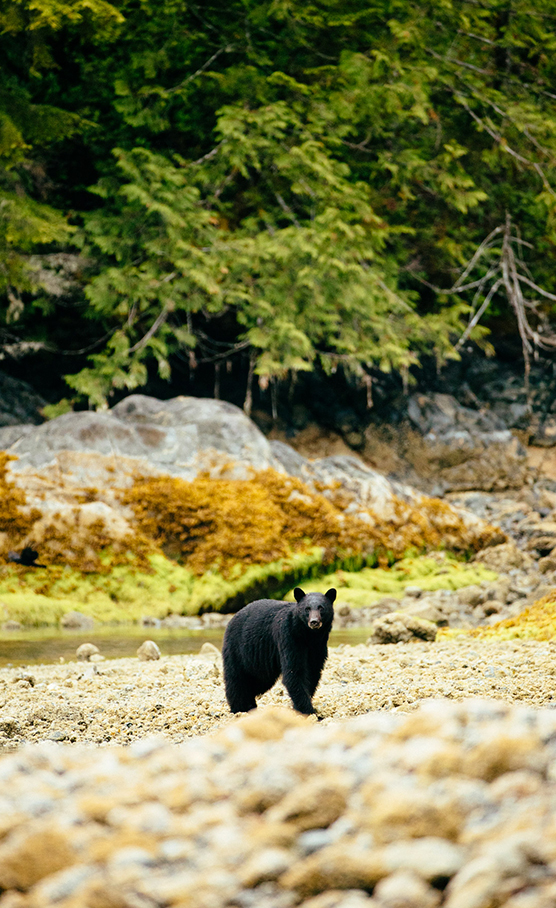 Take a 2.5 hour boat ride up the Tofino Inlet and take in the blues, greens and browns. You'll feel like an explorer. See how the bears meld into the rocky shoreline and push boulders aside with their giant paws in a search for crabs, oysters, clams, mussels and even eel. Listen to bears crunch on the shells as they take in the food nature intended. Regardless of which trip your take, you'll catch glimpses of soaring bald eagles, bears, porpoises.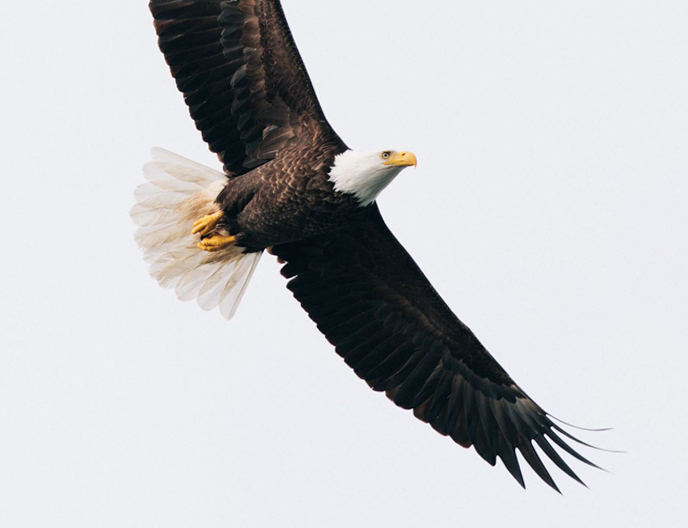 Pro tip: If you go in the off season when food is scarce, you will see more bears and possibly, even wolves as the bears have to come out of the forest to the beach to find food. In the summer, they can eat berries in the forest.
>> Book a tour from the Marine Adventure Centre
Must Dos: Beaches, beaches, beaches!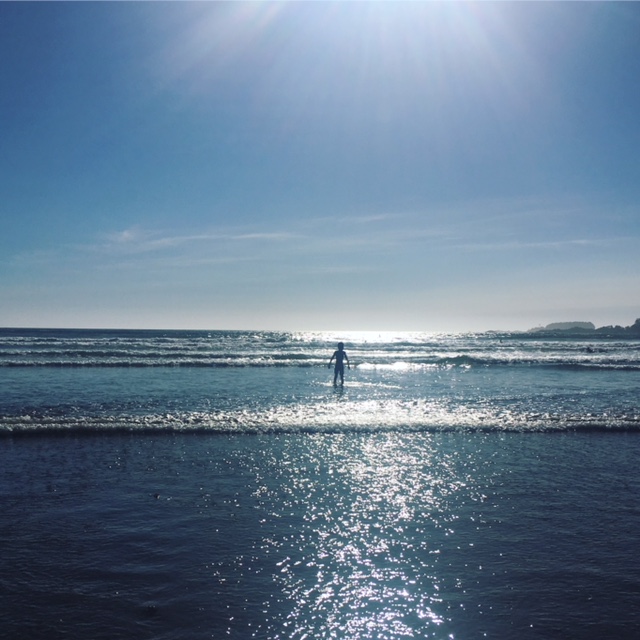 The number one attraction in Tofino is its miles of picturesque, sandy beaches. Head to family fave Chesterman Beach for top views, perfect waves and miles of sand and surf. For more daring waves, head to Cox Beach when the sun gets low, and watch the surfers hit the swells as the sun goes down.
Pro tip: The water is cold, cold, cold. Rent a wet suit even if you aren't surfing.
If surfing is on your mind, there are several surf shops including Surf Sisters or the super friendly Long Beach Surf Shop, ready to kit you out tip to toe and offer lessons as well.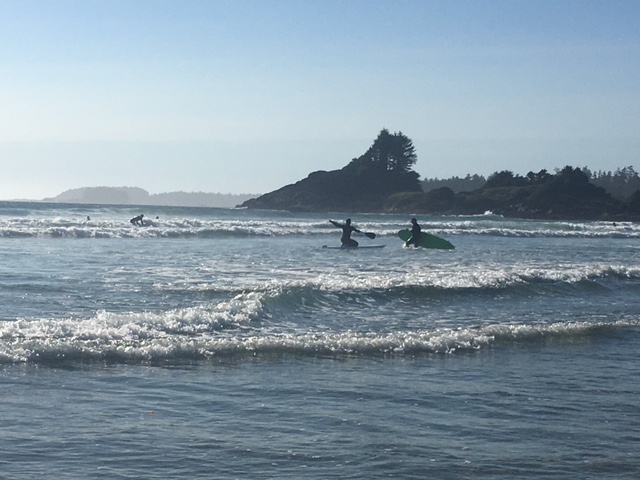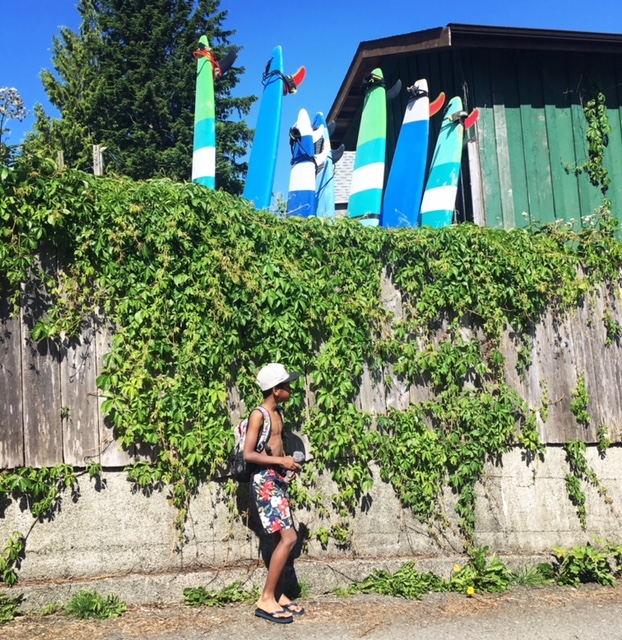 >> Surf Sister
Must Eats: 1909 Restaurant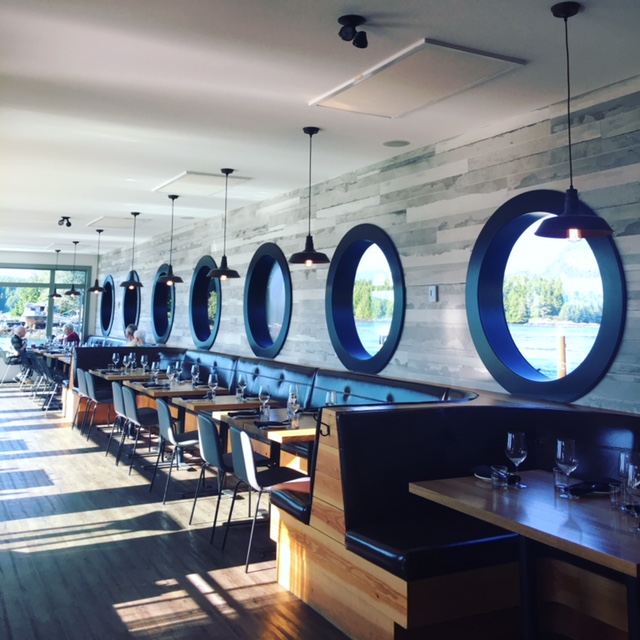 Situated on the Tofino Resort and Marina wharf, this new-to-the-scene restaurant exceeded all of our Vancouver foodie expectations. Not only is the room stunning with views from almost every table onto the Tofino Inlet, the menu is fresh and surprising featuring all manner of local seafood and fish. This meal was hands down one of the most delicious meals we've ever had. Must-haves are the cherries salad, fresh raw oysters, the moules and clams (which came with greens including the tender locally sourced sea asparagus), and the albacore tuna.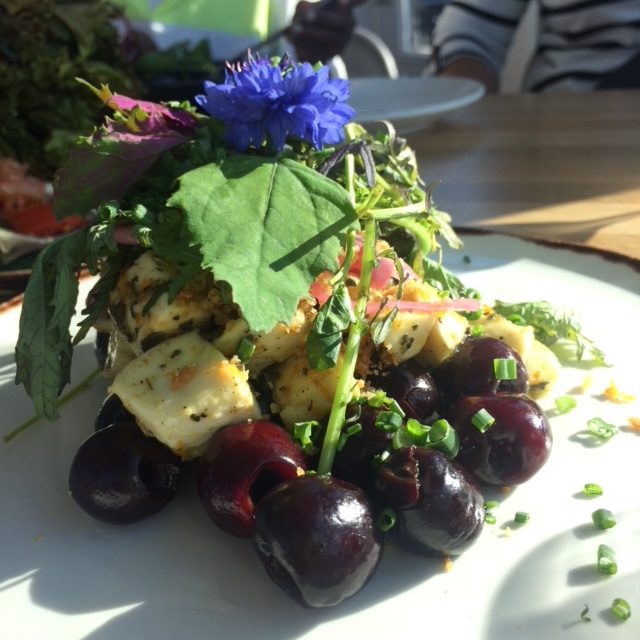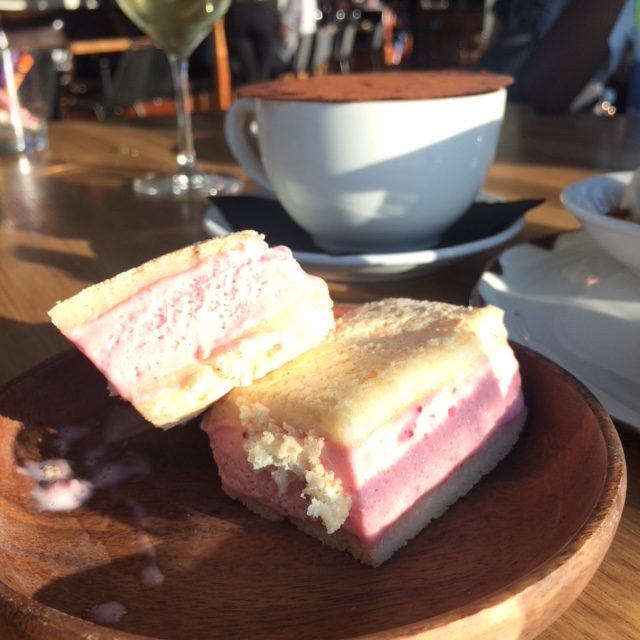 Pro tip: While the deck is nice, the interior is so lovely, we recommend you eat inside and enjoy the view from the window.
The neighbouring pub-style The Hatch is a casual but bright spot to catch the game or chill by the water with a beer or glass of wine watching the bald eagles swoop in the breeze. A must-have is the clam chowder, which boasted not just clams, mussels and salmon but oysters as well. Simply outstanding.
>> 1909 Kitchen
Food Bonus: Hit up the Rhino Cafe for light and airy, lip smacking homemade donuts and sparkly kids hot chocolates. Oh and the lattes are great too. Later for a real locals scene, head to the original Tacofino Food Truck and hang with the young, gorgeous and hip!
Transpo Bonus: Leave the car in the lot and travel like a local. Hop on the Tofino Shuttle right outside the hotel and hit the beach. Just watch out for surfboards!
Harriet Fancott
Harriet Fancott is the Editor and Social Media Manager for Vancouver Mom. She has over 20 years experience in the arts, tech and mom-based blogging arenas. She lives in East Vancouver with her husband and son where they enjoy exploring all that Vancouver has to offer from festivals and events to playgrounds and beaches to sushi and ice cream (although not together).