Taste local honey, watch some honeybees (behind glass) doing their stuff, and get schooled on mason bees.
>> Check out the Honeybee Festival
Science World
Watch honeybees crawling around on their frames in the observation hive in the Search: Sara Stern Gallery.
1455 Quebec Street, Vancouver, (604) 443-7440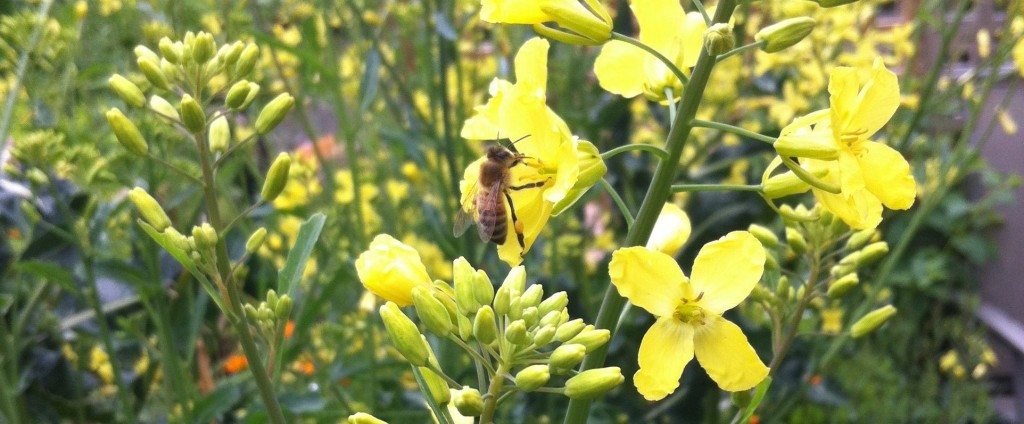 Honeybee Centre
Kids beekeeping workshops, tours, and local honey – even beekeeping birthday parties.
7480 – 176 Street, Surrey, (604) 575-2337
Homesteaders Emporium
Beekeeping, backyard chickens, fermenting, cheese-making, soap making… you will want to do everything once you've visited this shop. Staff are lovely and helpful.
649 East Hastings, Vancouver, (604) 568-7675
UBC Farm
Open all week, have a wander. Kids farm programs and summer camps, as well as a market in the summer months.
3461 Ross Drive, Vancouver, (604) 822-5092
bee space
Community space of non-profit Hives for Humanity. Local honey, balms and salves.
580 Powell Street, Vancouver
Main Street Honey Shoppe
The city outpost of the Honeybee Centre, this shop has local honey, beeswax, natural bee products, and a colouring area for kids. Coming soon – an observation hive. Protip: Get your teacher gifts here!
4125 Main Street, Vancouver, (604) 879-6052
Image credits: All images from Hives for Humanity
Erin McGann
Erin McGann is the former Managing Editor for Vancouver Mom and Toronto Mom Now. She drinks just a bit too much coffee, is a bit obsessed about sourcing local food, plays the cello moderately well, spends too much time on Twitter, keeps honeybees on a rooftop, and has a thing for single-malt whisky. Erin is working on a novel set in turn-of-the-century Vancouver, which her husband, son and dog have to hear about all the time, and also blogs at Erin at Large.