Happy Oak Behavioural Consulting Supports Kids and Families with Autism
Photo credit: 2Loops
Happy Oak Behavioural Consulting understands that learning your child is on the spectrum can be extremely overwhelming. On one hand, it helps explain your child's challenges with social skills, repetitive behaviours, speech difficulties, and nonverbal communication. But, on the other hand, you may feel overwhelmed and unsure of where to start. Additionally, you'll likely have a lot of feelings to explore. You may need to re-imagine your previous visions of your child's future. Additionally, you may wonder how to best support your child in navigating life with a developmental disability.
However, it's important to know you're not alone. There are resources and communities that exist to support you and your family. And, many of them are designed to help your child reach their full potential. Educating yourself on these communities is an important first step. The second is finding support systems. Because once you find these resources they help you understand the best way for your child to learn, play, and thrive.
Finding Community Support For Children and Families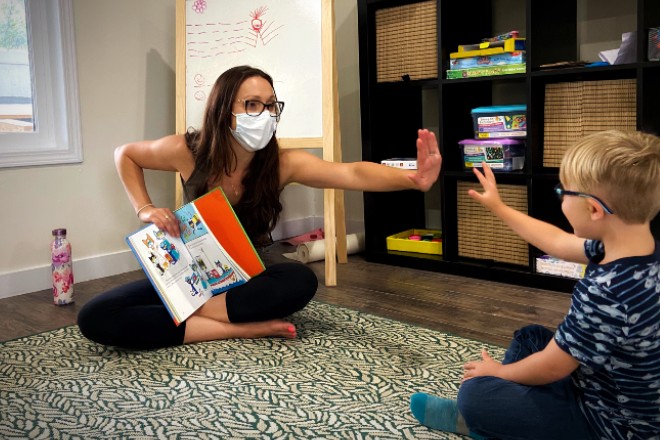 A great place to find local support for families of children with autism is Happy Oak. It's an early learning behavioural consulting centre. They specialize in helping kids with autism thrive. It's located near West Broadway and Oak Street in Vancouver. They cater to families all across the Lower Mainland.
What Support Does Happy Oak Offer?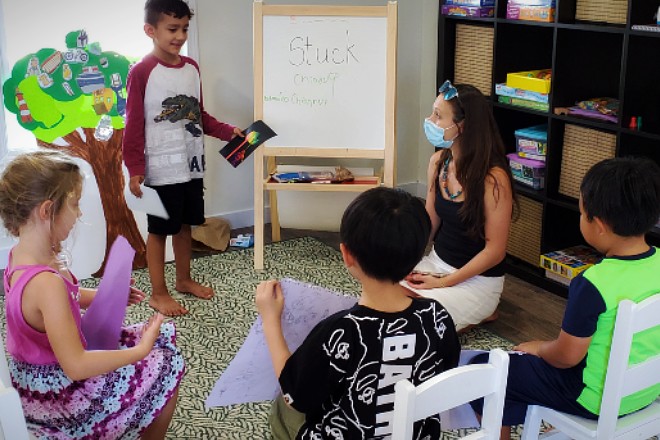 Happy Oak offers in-centre and home-based ABA (Applied Behaviour Analysis) programs. They cater to autistic toddlers, children and pre-teens. They also offer support programs for siblings, parents, and caregivers.
What is an Applied Behavioural Approach?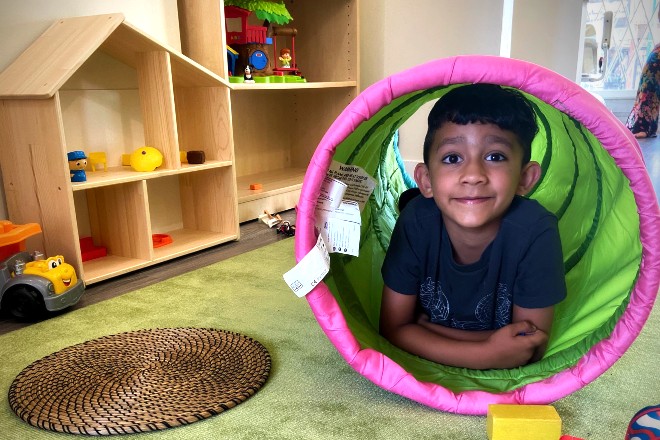 An Applied Behavioural Approach explores the root causes of certain behaviour challenges in kids.The goal is to help autistic children understand their behaviour. It's also to help them improve behaviour challenges over time. An Applied Behavioural Therapist adapts their approach based on how a child responds to programming.
In addition, ABA is the most scientifically validated intervention for kids on the autism spectrum. Its effective preventative measures, teaching tools, and reinforcement strategies create optimal learning outcomes. The team at Happy Oak is Led by Elyssa McKee. The Certified Associate Behaviour Analysts team at Happy Oak specializes in 1:1 services and group services. All of their programs focus on early intervention and social skills. Each program is tailored to the individual child. The goal is to help kids build communication skills, social and play skills, and develop relationships.
What is the Goal of This Type of Program?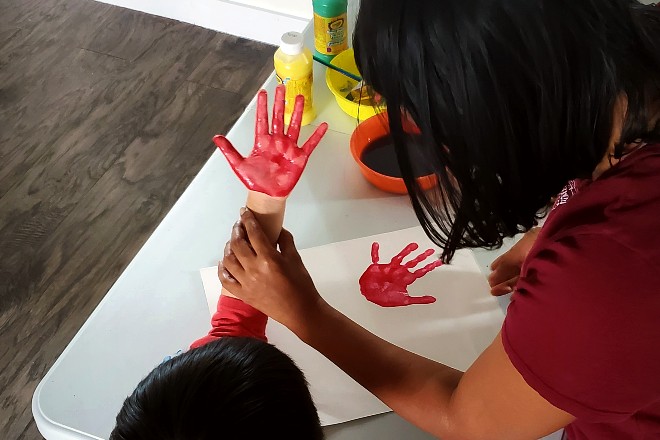 One of Happy Oak's goals is to instil independence in young learners. In addition, they strive to help your child becomes an inclusive and active member of their community. Programs include a combination of play, table time teaching, and community outings.
Additionally, behaviour specialists use the science of applied behaviour analysis to teach functional communication and social skills. They also focus on academic, friendship and personal skills.
Happy Oak helps children reach their full potential through a strong community and nurturing environment. The team at Happy Oak understands that learning happens best when kids have fun and feel confident. The company's professional therapeutic services capture children's interests through play. They also motivate children to foster functional communication, independence, and social skills.
What makes Happy Oak different?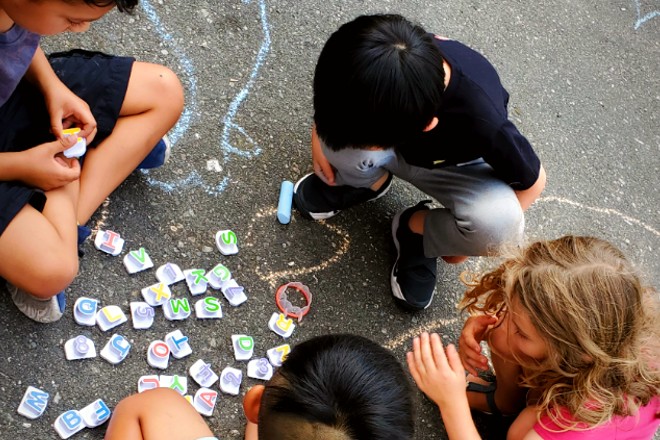 Finally, what sets Happy Oak apart is their staff. They are known for their ability to recognize the power and potential of every child. They are experts at working alongside families to facilitate meaningful relationships for your children. Happy Oak's programs enhance children with autism's quality of life by creating significant measurable changes for autistic toddlers, kids, and teens.
Happy Oak is now accepting families for January programming. To learn more about their programs, visit www.happyoak.ca. Join the community, find resources and more information on Facebook and Instagram.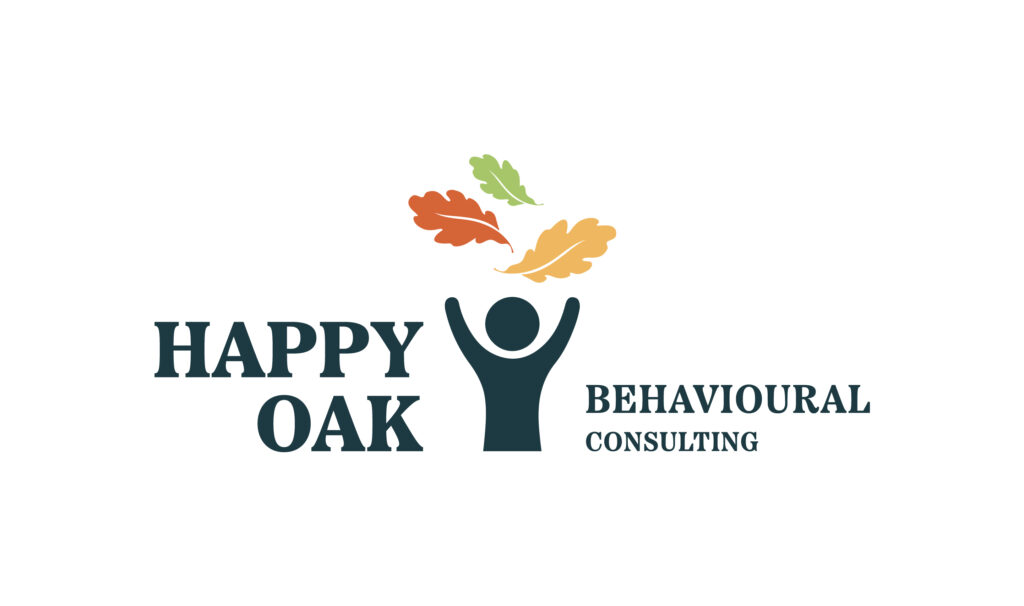 This post is sponsored by Happy Oak
Happy Oak Kids Behavioural Consulting is a Vancouver-based early learning centre for kids with autism.
We provide centre and home-based ABA programs for toddlers, children and pre-teens. Our Happy Oak Kids centre offers both 1:1 early intervention and social skills groups. We specialize in building communication skills, social and play skills, and relationship development. 
Happy Oak provides a warm and nurturing environment! Learning happens best when our kids are having fun and feel confident!
Vancouver Mom
Would you like to write for us? We welcome well-written guest submissions with a local interest slant. Share your tips, review local businesses and highlight hot trends for Vancouver moms. Get all the info on our Contributor Page!