Holiday fun! The North Pole Express Christmas Train Ride
Photo credit: Railway Museum of BC
All aboard! Calling all kids and families in the Lower Mainland ready to get into the holiday spirit. The North Pole Express has arrived at the station and the train is ready to take you, and your kids, on the most festive ride of the season. Bundle up, start with a cup of hot chocolate at the Candyland Station, and get ready for some magical sightings all the way to the North Pole.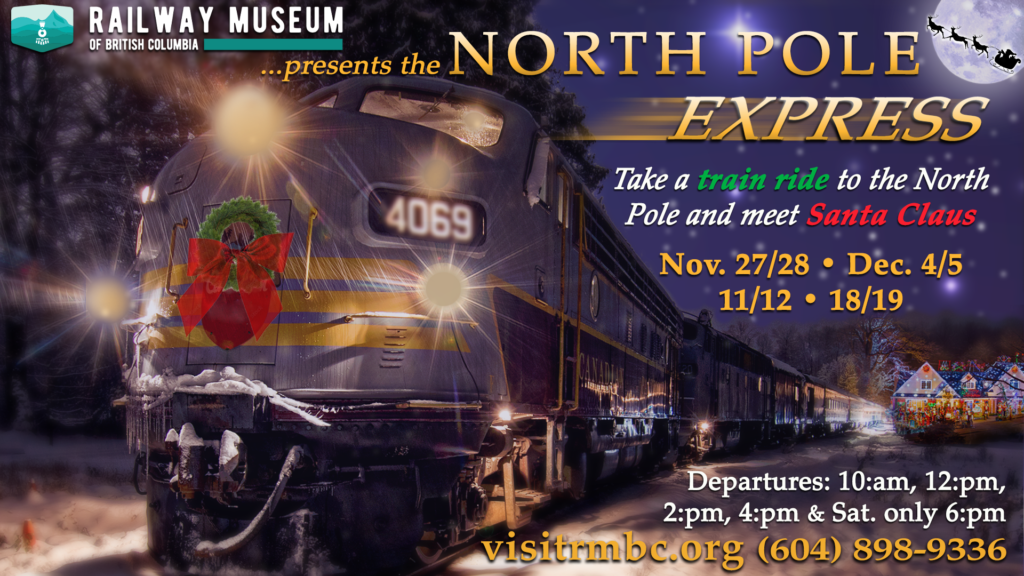 What to expect
The North Pole Express is a 50 minute train ride that will bring you and your family to the ultimate destination: the North Pole!
Enjoy a cup of hot chocolate before you depart at Candyland Station, holiday treats, and Christmas carols along the journey as you meet elves and other friends of Santa. Once you arrive at the far end of the North Pole, enjoy a magical meet and greet with jolly Mr. and Mrs. Claus. You can even ride the new mini rail route inside the North Pole.
There are lots of other festive activities to enjoy after meeting Jolly Old St. Nick. Arts and crafts, cookie decorating, and much more.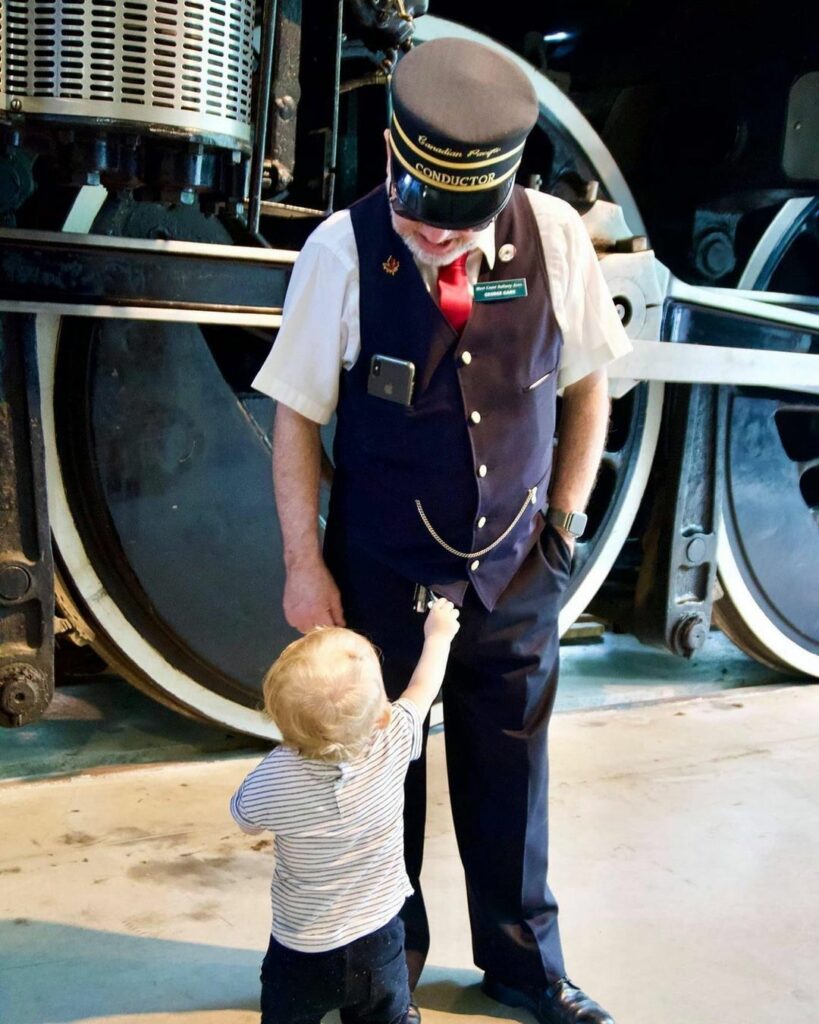 Who can come
People of all ages are welcome to hop aboard the North Pole Express Christmas Train Ride in Squamish.
Make sure you purchase your North Pole Express tickets in advance. There is one wheelchair accessible spot on each departure, so please call 604-898-9336 to check availability.
Please note that a Vaccine Passport is required to attend this event.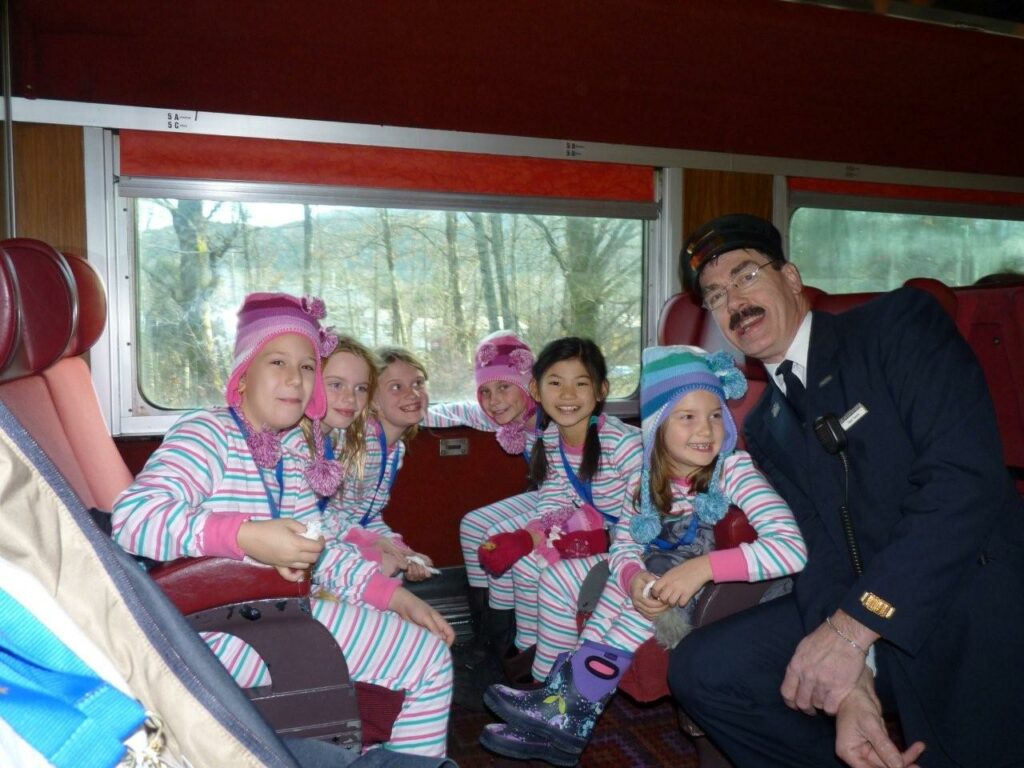 What to wear
There's no dress code for the North Pole Express, but as you're heading to the North Pole, it's always a good idea to bring layers! Most of the event will take place inside, however, anticipate being outside walking from the parking lot to the front gate! And, enjoy the cool air just a short walk from the front gate to Candyland Station and after to the North Pole.
Your PJ's, Santa hats and reindeer headbands are always welcomed!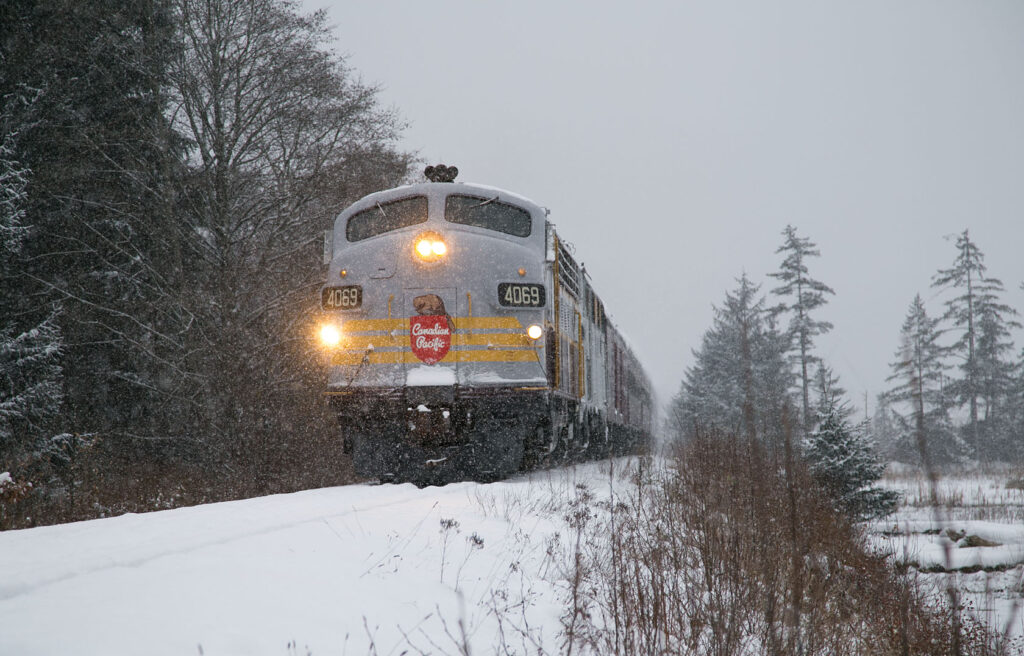 When & where to catch the North Pole Express
Plan to arrive about 30-40 minutes ahead of departure so that you can park the car ($5), head over to the station landing and enjoy some hot chocolate.
The Railway Museum of British Columbia
39645 Government Road
Squamish, BC V8B 0B6
November 27 & 28th
December 4, 5, 11, 12, 18 and 19th 2021
Trains depart at 10:00 am, 12:00 pm, 2:00 pm, 4:00 pm.
6:00 pm Night Time Departure on Saturday only.
Vaccine passport required to attend this event. Tickets and info at visitrmbc.org
Vancouver Mom
Would you like to write for us? We welcome well-written guest submissions with a local interest slant. Share your tips, review local businesses and highlight hot trends for Vancouver moms. Get all the info on our Contributor Page!