Vancouver Mom Style: It's Sandal Weather!
Have you noticed that the moment Spring Break ended, warmer, sunnier weather rolled in? Not really fair, is it? Fair or not, though, the whole city has been enjoying the gorgeous days. Many of us are celebrating by pulling our sandals out of storage. Baring your toes is a great way to shake up shake up your wardrobe and welcome warm weather. When it comes to Vancouver mom style, however, fashion isn't the only concern. You also need shoes that can go the distance, so that you can keep up with your kids while looking cute. I recently had the chance to try a pair of Vionic sandals, to see if they deliver the fashion and function they promise.
Vancouver Mom Style Plus Comfort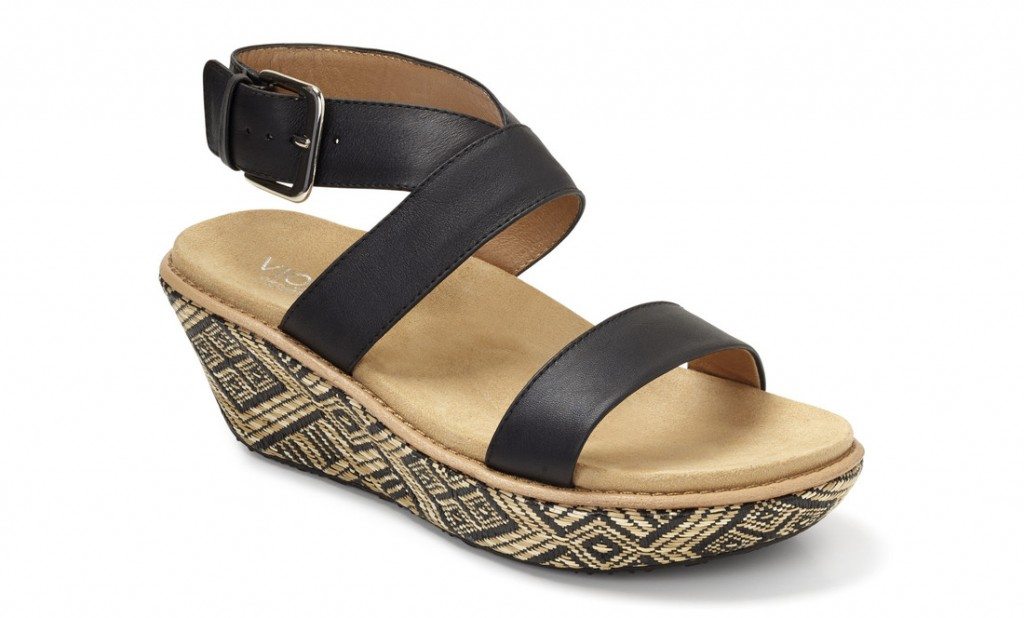 Vionic grew out of the Orthaheel brand, and while it's a stylish new brand on the outside, on the inside it offers the same technology. That technology is the brain-child of podiatrist Phillip Vasyli, who has a passion for helping people walk comfortably, relieving pain and enhancing wellness. The evolution of the brand features premium materials and classic styles in an array of heel heights. These shoes combine science and style, and while you're not going to find skyscraper stilettos, you will find a lot of shoes to enhance your mom style, taking you from work to the playground and beyond.
I opted to try out a pair of Vionic's Amber sandals in gold cork. I am a sucker for any products that use my name. When the weather suddenly turned warm, I pulled them out and wore them for an afternoon. I wore them as I raced on foot to pick my kids up from school, I wore them on the playground as I chased my five-year-old around, and I wore them to my son's music class. I have to say that the shoes delivered on comfort. They're very adjustable, so I was able to tweak them to fit my feet well. I also felt reasonably cute wearing them, although it was soon painfully obvious that I am in serious need of a pedicure. Still, I consider these shoes a valuable addition to my spring and summer wardrobe.
My Verdict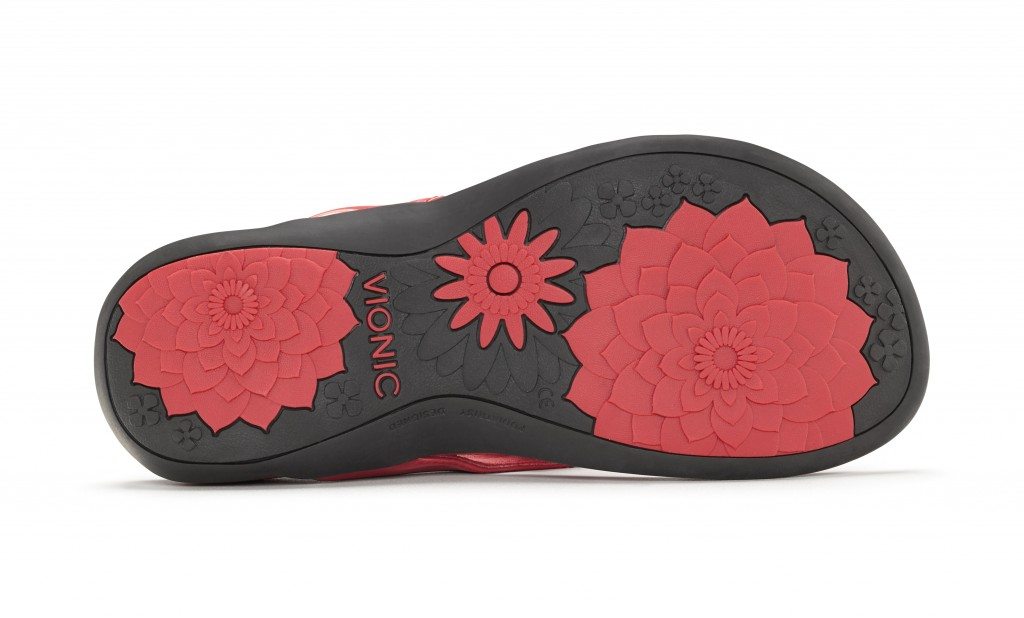 When you're crafting your Vancouver mom style, you have different shoes for different purposes. I wouldn't say my Vionic sandals are date night shoes. However for chasing my kids around in warm weather, I have a new go-to pair of sandals. They stay on my feet, they support my feet, and I don't feel like my grandma even though these are "orthotics". These are cute shoes for Vancouver moms who don't want to sacrifice comfort on the altar of fashion. If you want a pair of sandals that you can wear all day without ending up with aching feet and a sore lower back, I would check out Vionic.
Vionic
Amber Strocel
Amber Strocel is a writer, aspiring math teacher, suburbanite, wife and mom of two. She believes in the power of the Internet to connect people, and she believes that numbers are the poetry of the universe. You can often find her knitting, sewing, volunteering, working in her garden, and sneaking chocolate when no one's looking. She blogs at Strocel.com and shares her photos on Instagram as @AmberStrocel.