Vancouver Mom: Cher Thorsen
This super positive (and eco-friendly) mom of two is a lifelong (but claims to be lazy) environmentalist and board member of the Green Chamber of Commerce BC. She is passionate about people and businesses that create positive change. Her brand new online boutique UNDERABLES showcases cozy, organic basics from ethical brands worldwide. But even more than her challenging life as a busy WAHM, she loves a sunny day by the water with her family, fresh laundry and sleeping children (hear! hear!).
Cher's favorite spots around town! 
Lynn Valley Village
This is our almost daily destination, on a nice day, get a coffee at Delaney's and sit outside while the kids ride bikes or run around the large open area and spend time at the Library.
1233 – 1277 Lynn Valley Rd, North Vancouver
Ecology Centre
We just love the vibe at the Ecology Centre, it's an interesting place for kids to look and learn, and it's right at Lynn Canyon so you can go for a nice walk too!
Lynn Canyon Ecology Centre, 3663 Park Road, North Vancouver, 604-990-3755
End of the Line
At the top of Lynn Valley Road, a great destination after a hike, or on a rainy day. Great coffee and lots of fun local goods and old school toys.
4193 Lynn Valley Rd, North Vancouver, (604) 904-2366
John Lawson Park
The BEST park, we can play there for hours, and walk along the sea wall at Ambleside, can't beat the view.
17th Street, West Vancouver, (604) 925-7275
Savoury Island Pie Co.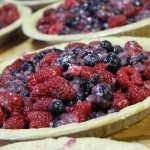 If you can get a seat, such amazing pie and food and coffee and the atmosphere is so cozy.
1533 Marine Dr, West Vancouver, (604) 922-4809
Andrew's on 8th
Yes, we go for a lot of coffee it seems! Another cute café, especially on a nice day sitting outside, there's a wee toy area for the kids too.
279 East 8th Street, North Vancouver, (604) 980-3088
Early Years Drop-in at Mickey McDougall
Our go-to rainy day activity place. This one is loaded, and the kids can pay for hours, there's even a trampoline. It's open Monday-Friday in the mornings.
23rd St E, North Vancouver, (604) 987-7529
Find more great places for moms just like you. Download JellyBeen, the social mobile app to find the best places to shop, eat and play with kids.
Vancouver Mom
Would you like to write for us? We welcome well-written guest submissions with a local interest slant. Share your tips, review local businesses and highlight hot trends for Vancouver moms. Get all the info on our Contributor Page!