2015 Top 30 Vancouver Mom Bloggers: 13-18
The nominations are in! Thanks to everyone who nominated their favourite Vancouver mom blog for our sixth annual Top 30 Vancouver Mom Bloggers contest. This week we're presenting the fabulous 2015 Top 30 Vancouver Mom Bloggers, in no particular order. Today we share our third group of six.
Top 30 Vancouver Mom Bloggers: 13-18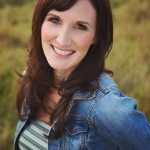 Tracey Kofoed is a stay-at-home mom of three busy boys, who also happens to run Barn Gifts (a gift box business) in her 'free time.'  She started My House of Giggles blog after her second son was born in 2010, and it opened up a whole new online world full of inspiring projects and supportive mamas! She loves to plan birthday parties for her boys, decorate her home, come up with creative homeschool projects, make gluten-free treats, and scour the city for new and fun products to add to her Barn Gifts boxes. Weekend adventures are spent at their little farmhouse in Point Roberts.
Who says the burbs are boring? Certainly not this Valley mom of two young girls, who loves to put some sizzle in the suburbs using social media and her 'blogazine' ValleyMom.ca The community news reporter turned blogger strives to connect moms, dads and grandparents with all the resources, hidden gems, hot spots and events in their own backyard, proving you don't have to leave the Fraser Valley for fun and adventure.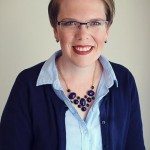 Janna Denton-Howes thinks marriage is pretty freaking awesome but really could have used some serious tips after getting married at 17! So this is why, 14 years and 2 children later, she uses her blog to offer extremely practical and encouraging advice to couples, using her extensive personal experience from her own relationship. In addition to filming herself being completely ridiculous and sharing way too much personal information in her vlogs, Janna is also training to become a Marriage Coach and thoroughly honoured to be working with clients from all over the world. Recognizing that couples with young kids are in a particularly intense and important stage of their marriages, she has recently decided to gear the topics and suggestions to this fantastic group.
Tara is a transplanted British Columbian, originally from Ontario, She's made beautiful BC her home. She balances working full time in the wellness field, being a mom to an energetic (and opinionated) 4-year-old daughter and writing/traversing parenting with an already overflowing schedule. Her passion is living and teaching others how to live a frugal lifestyle – without sacrificing everyday activities. She's known for thriving on coffee, silly laughter and chocolate.
Janette Shearer of is a mommy Blogger for Vancity Mommy D and a Mommy Ambassador for Urban Baby & Toddler Magazine.  Vancity Mommy D, is a blog about Janette's journey into motherhood and family life with her two young daughters and her husband. Janette's blog posts are written with the same honesty you'd get from coffee with your best friend. Janette loves to write about the quirks and clumsiness of parenthood by finding the humor in her own situations to ease the pressures that we tend to feel in motherhood.
Connie Peters is a mom of three girls and founder of ModernMama.com, an online and local-events resource for navigating preg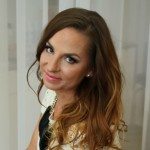 nancy through preschool. She has been blogging there for over seven years and adores list-making, colouring with her girls, travel, shopping and chocolate
Meet the the rest of the Top 30 Mom Bloggers! 
Find more great places for moms just like you. Download JellyBeen, the social mobile app to find the best places to shop, eat and play with kids.
Harriet Fancott
Harriet Fancott is the Editor and Social Media Manager for Vancouver Mom. She has over 20 years experience in the arts, tech and mom-based blogging arenas. She lives in East Vancouver with her husband and son where they enjoy exploring all that Vancouver has to offer from festivals and events to playgrounds and beaches to sushi and ice cream (although not together).