Starting the School Year on the Right Foot
Article by Katie Dunsworth – Smart Cookie, personal finance expert and proud Vancouver mom – sharing her tips for getting the school year off to the right start.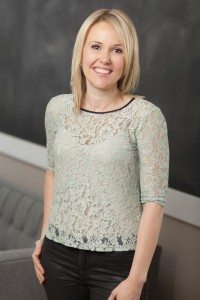 Nothing quite beats the refresh that comes along with the new school year. However, as a parent, I believe one of the biggest challenges we face is doing the homework to best set our children up for success while also juggling time and money. As someone deeply committed to achieving balance in life and finances I've learned how to mindfully navigate through this time of year and come out on top.
Make Small, Simple Changes
For example, this time of year is a good time to make some improvements to your family's environmental contribution. This can mean reducing household waste or reducing the amount of driving time for you and your family. Making small, simple changes like this can have many positive cost savings and can create a healthy routine for the year to come.
While these changes may initial be difficult for children to adapt to, they will soon began to understand the advantages. By giving children more involvement in what they are eating and how they are getting to an from school and after school activities you can empower them to make healthy choices themselves that will have added financial benefits. Try having children allocate a budget for both their "gear" and lunch menu and help you purchase re-usable lunch containers.
Planning a Successful School Year
Another thing to consider is that as enrollment into extracurricular activities for the year ramps up, September can also put a lot of pressure on both a family's schedule and finances. Soccer, piano lessons, dance lessons, karate – whatever the case may be, all can cost a small fortune and lead to a chaotic schedule before and after school. After reading Malcolm Gladwell's book Outliers, I have become a staunch believer in encouraging my daughter to get 10,000 hours of practice in something to really foster a sense of expertise, commitment and success. I have also seen how this idea can have a positive impact on the stress levels of parents and the cost of extracurricular activities.
My advice: instead of signing your child up for every possible activity, start a dialogue surrounding some of the activities they show promise in and give a commitment to your child's passion. For example, if you child exhibits interest in their musical talents, organizations like the Vancouver Symphony School of Music are among the best kept secrets in the city. Not only are the instructors working at the VSO School of Music professional musicians, the school also offers a world class facility and award winning classes for an entire semester, starting at as little as $175. In addition, VSO School of Music students and their families enjoy discounts at VSO concerts and events so they can watch the pros in action – an often forgotten, yet important part of the educational process. By focusing on one passion and making it a priority, you can still enroll your child in other activities, but you will save time on stress and an overextended extracurricular budget by getting deep into something your child could excel at.
While we put emphasis on September as the month to got back to school, keep in mind that we have a full 12 months of opportunities to save ourselves money and stress.  It's about making small and mindful adjustments each day and understanding that the ultimate outcome is to enjoy life.
Katie Dunsworth is an author, media personality, entrepreneur and mother (in reverse order of importance). Just a few years ago Katie was hiding a dark financial past, full of shopping sprees and unpaid bills. After connecting with the other Smart Cookies, Katie committed to changing her ways by taking a no-nonsense approach to career and wealth. She is now an avid investor, in real estate, the stock market and new business opportunities.
Vancouver Mom
Would you like to write for us? We welcome well-written guest submissions with a local interest slant. Share your tips, review local businesses and highlight hot trends for Vancouver moms. Get all the info on our Contributor Page!