Featured Vancouver Mom: Bonnie Foley-Wong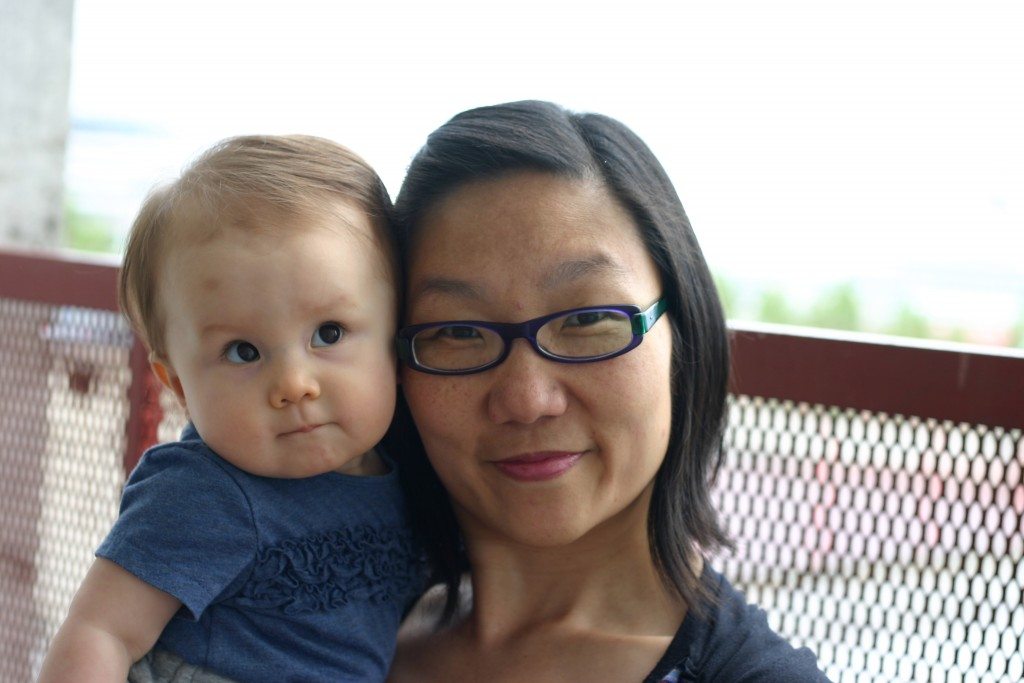 Bonnie Foley-Wong is an urban mom entrepreneur. She is the founder of Pique Ventures, a company that provides services and investment products to impact investors, and recently launched a small fund that invests in impact-focused early-stage companies. Bonnie lives in Gastown with her husband and 8.5-month old daughter. She juggles building her business and spending time with her daughter and is in the midst of completing her book, Integrated Investing: How to Invest with Head, Heart, Body, and Soul. Bonnie is speaking at Leading Moms this year – get your tickets now.
Bonnie's favourite spots around Vancouver 
Open Door Yoga
Baby & Me Yoga is great for stretching out and getting stronger to keep up with an active baby!
1651 Commercial Dr #245, Vancouver
Trafiq
After my husband advised them that they didn't have a change table or high chairs, they listened and put them in! And the Chunky Monkey and Chocolate Decadence Cake are divine.
4216 Main St, Vancouver
Musette
You'd never guess that this café has high chairs (and a stylish one with a tray no less). Despite many people having business meetings here, it has very baby-welcoming and friendly atmosphere.
75 E Pender St, Vancouver
The Pie Shoppe
Hands down THE best fresh fruit pies in Vancouver. A great pick-me-up on any day – rain or shine.
721 Gore Ave, Vancouver
Deacon's Corner
Fantastic, unpretentious diner on the edge of Gastown that is great for breakfast (try their classic benny or fried chicken and pancakes). No baby-changing facilities, but they do have a high chair and a very relaxed, baby-friendly environment.
101 Main St, Vancouver
Creekside Park
We got takeout dim sum from Floata in Chinatown and walked to Creekside Park where we had a picnic with the babe. We got to enjoy yummy dim sum and enjoy a sunny day outdoors.
1455 Quebec Street & Terminal Avenue, Vancouver
Circus Play Café
Part beautiful, fun play-space, part hip café that opened in early 2015 in East Van. Great place to go with the family, with friends or maybe even to make new friends.
Canada, 1650 E 12th Ave, Vancouver
Image credits: www.musettecaffe.com, thepieshoppe.ca
Find more great places for moms just like you. Download JellyBeen, the social mobile app to find the best places to shop, eat and play with kids.
Harriet Fancott
Harriet Fancott is the Editor and Social Media Manager for Vancouver Mom. She has over 20 years experience in the arts, tech and mom-based blogging arenas. She lives in East Vancouver with her husband and son where they enjoy exploring all that Vancouver has to offer from festivals and events to playgrounds and beaches to sushi and ice cream (although not together).