Mom on the Street: Lee-Anne Ekland
We say it time and time again: Vancouver moms are the best. In our new Mom on the Street series we'll be talking to many of you to find out what makes you awesome, and what you love about the neighbourhood you call home. Today we have someone really special to our team here at VancouverMom.ca: Lee-Anne Ekland!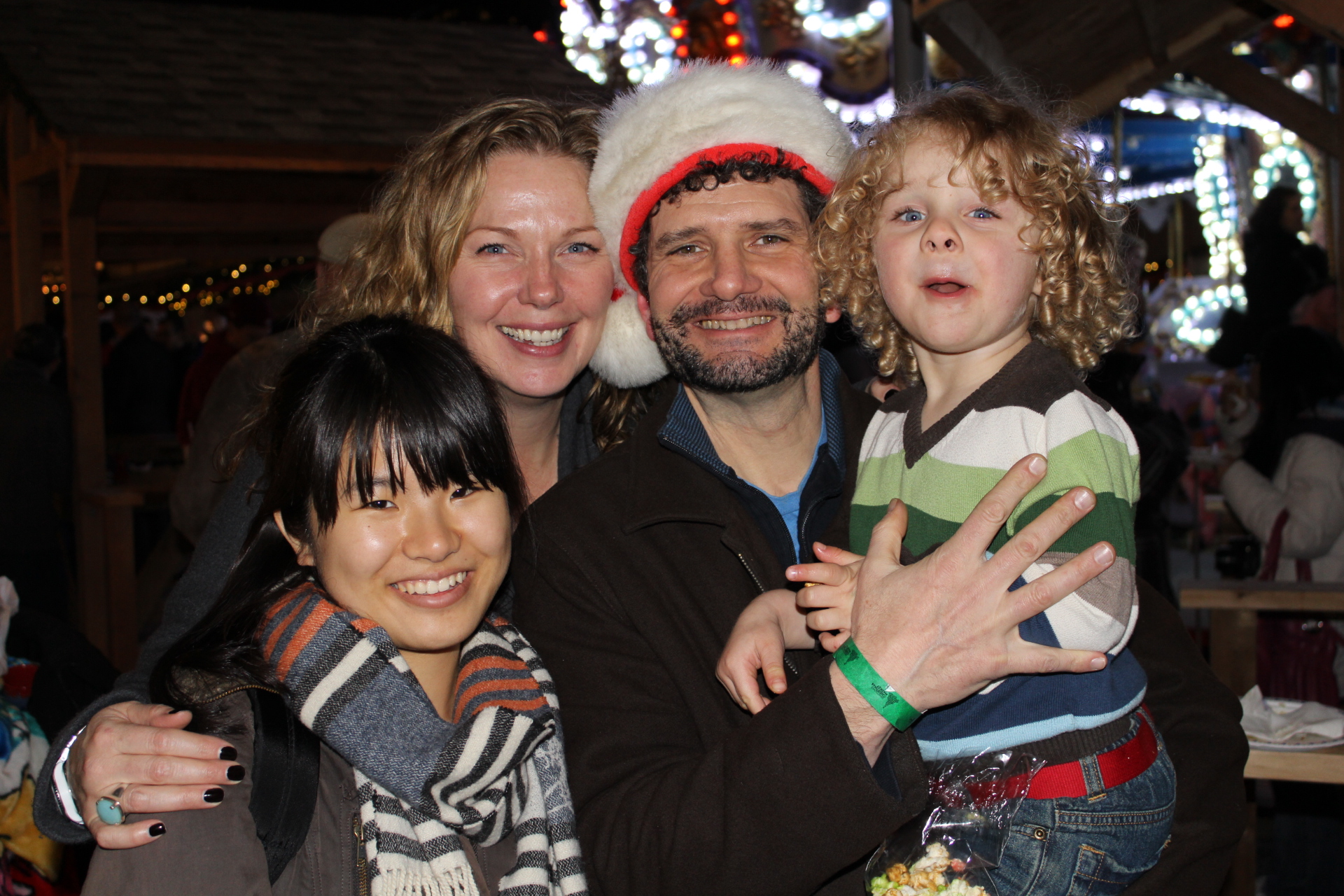 Mom on the Street: Olympic Village Edition
What do you love about living in Vancouver with your family?  Why was it the perfect fit for you?
We live in the Olympic Village and we love that we are close enough to the city to enjoy what it offers, but far enough away (we can see the downtown core from across the water) that we don't get caught up in the craziness. We also walk pretty much everywhere, which is so nice to do. The seawall is a hop, skip and a jump away and we walk or bike it as often as we can.
What is one place you love to eat with your family, in Vancouver?
De Dutch on 2nd has a kids play area and whenever we go, our little guy always eats his breakfast! It's a win/win for all.
I adore Rocky Mountain Flatbread in Kits. They have the freshest food, gluten-free options (beer included yay!) and a sweet little play area for the kids. The staff are tolerant of young kids, obviously, which means we can relax and enjoy even if our little guy is kicking up.
As a mom on the street what does Vancouver life mean to you?
Freedom to explore so many different activities outdoors, we live in a neighbourhood surrounded by families and our little guy has tons of friends to 'hang out' with. We are fortunate to live where we do.
What neighborhood based events does your family always participate in and enjoy?
We love going to neighbourhood gatherings, potlucks are big where I live.
What do you love to do together as a family?
We love walks in the forest, bike riding, exploring Granville Island and tickle fests.
If you could change one thing about your neighborhood what would it be and why?
Weekends are hectic now as more people have finally discovered our gem of a neighbourhood. If I could change one thing I'd like to take it off the map and keep it to ourselves, it is so amazing.  Now that I've said that though, now more people will come here so could we just keep this answer to ourselves?
What things do you, and your family, do to give back to your community?
My partner is a middle school teacher and absolutely loves his job.
I own the license for Modern Mama Vancouver, which brings moms together through our online and offline supportive communities. I host events that get moms out of the house through meaningful and fun workshops that inform their journey through motherhood.
I also started a Giving Group designed to help the Vancouver International Children's Festival. We are collecting donations to buy tickets for underprivileged kids and their families to attend the festival. I am a big believer in tapping into a child's creative self to build confidence and the desire to live their life without barriers.
We also host international students because we want to share our love of Vancouver and what it has to offer.
To you, what does Vancouver have that the rest of BC doesn't?
The view, the mountains, the beach, the diversity of culture and the open mindset. And we have so many amazing restaurants that showcase cuisine from all over the world. What's not to like?
What is the best part, in your opinion, about having your son grow up in Vancouver?
The best part about living in the city is how much in the way of possibility is available. I believe that living amongst the diversity that we do makes us more tolerant, loving and respectful.
Where are your favorite places to shop in Vancouver?
I love West 4th Avenue, but now that we live on the border of east and west, I am really enjoying exploring Main Street and Cambie Street as well. Whole Foods on Cambie is my favourite grocery store although I don't buy everything there I love to go and browse. Does that sound odd? Browsing at a grocery store? I love the smells, the ambiance, and even the music. And the play area for kids means I can catch a break and sip a coffee too. So important these days right?
Thanks so much, Lee-Anne, for sharing your viewpoint as a Vancouver mom on the street! If you'd like to share the high points of your neighbourhood with us in an upcoming mom on the street feature, drop us a line at vancouvermom.ca/contact.
Lee-Anne Ekland is a mom of OLM Our Little Monkey, the Community Director at Modern Mama Vancouver and Content Manager for the national site. When she's not working there, she's over here at Mom Paradigm.com. and freelances for VancouverMom.ca.  Mom Paradigm focuses on sorting through the amazing journey that is motherhood through the eyes of her child and blogs about healthy living, lifestyle, parenting on occasion, wine and skin care.
*Featured photo credit: Bethany Schiedel, Images by Bethany, imagesbybethany.com.
Eschelle Westwood
Eschelle Westwood is the writer of Mumfection and is a dedicated young mother to two wonderful (though mischievous at times) boys. In between school drop offs, scraped knees, and milk spills you can usually find her on Twitter or on her hilarious Facebook page.