Local writer releases perfect isolation read "Can't Take it Back."
We are thrilled to be giving away two Audible copies of former VancouverMom.ca Managing Editor Kelly Duran's charming debut novel Can't Take it Back. She gave us some insights into writing a book as a working mom of two.
When did you first realize you wanted to be a writer?
From as far back as I can remember, I was writing stories. Like most writers, I was also a voracious reader and loved the idea of people getting lost in a story of my creation just like I got lost in others. I went to journalism school (and then switched to marketing after graduation) so I could write in some form every day.
What was the first thing you did when you found out your book was getting published?
I opened the door to my home office after getting off the offer call and yelled "OH MY GOD!" to anyone that happened to be in the house at the time. Then I cried. And then we went to The Keg to celebrate.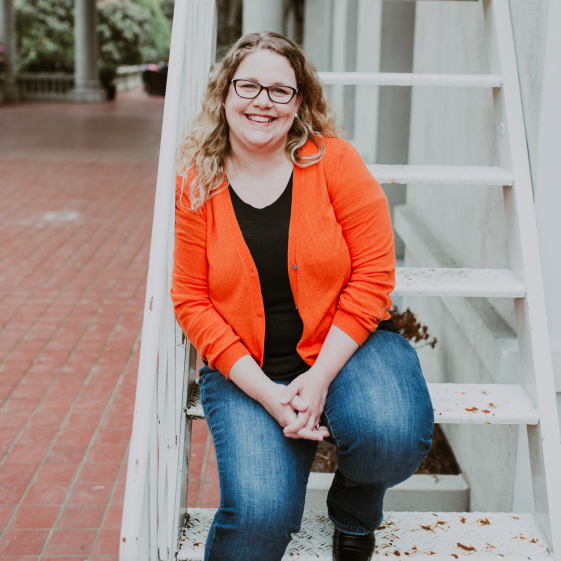 How long did it take you to write your debut novel?
I started CAN'T TAKE IT BACK in November 2017 and wrote the first 50,000 words during National Novel Writing Month (NaNoWriMo). I had set a goal to finish it in 2018 and wrote the last words on New Year's Eve. Phew. I then spent several months editing and revising the manuscript with the help of my critique partner and first readers. So I guess it was a total of about 18 months from start to finish.
What does your writing schedule look like?
As a mom of two that works from home, my schedule is all over the place. I try to write every day, but I don't always find the time. My favorite time to write is in the morning, after dropping the kids at school, at a coffee shop. I wear earphones and listen to movie soundtracks while I write. I like having the energy of the people around me in the cafe but none of the noise. When I can't make the daytime writing happen, I usually snuggle up on the couch with my laptop after the kids go to bed.
What is your biggest writing-related dream?
Oh man … I have so many! Obviously I'd love to top a well-known bestseller list. I'm not particularly fussy about which one but adding "NY Times Bestselling Author" in front of my name would be incredibly cool. Also, it would be amazing to have one of my books turned in a movie or TV show and get to work on the script adaptation. So, nothing major, just two totally mundane and easily achievable dreams.
How has your family accepted your writing routine?
My family has always been incredibly supportive of my writing. Both in allowing me the time and space to do it as well as celebrating my big wins. In fact, the only person that held me back from achieving this dream earlier was me. I made the decision to stop writing when my girls were born. At the time, I didn't see it for the sacrifice it really was but I lost a huge part of myself when I stopped writing. I convinced myself that focusing on my family and writing books were exclusive of each other when really they were complimentary. I think a lot about all those lost years and whether or not I could have achieved my publication dreams sooner if I hadn't sacrificed my own passion.
What kind of influence has your writing had on your daughters?
My oldest daughter is one of the main reasons I started writing again. From an early age, she showed the same love for reading and writing that I had as a kid and when she was 9 she enrolled in a story writing program at the Richmond Public Library. The librarian had all the kids enroll in National Novel Writing Month, and my daughter asked me to do it with her. She wrote 1,500 words that month, and I managed just over 50,000. It was a great experience to do it together. Her love for writing has grown since then and when one of my books about writing disappears from my office I know I'll find it in her room.
The biggest influence I hope my writing has is that my girls see that it's good to prioritize your dreams and passions. No matter what they are.
How do you unwind?
My favourite thing to do when the words just won't come is take a long walk while listening to an audiobook. We're so lucky here in Vancouver to have so many outdoor options and I find the combination of fresh air, beautiful views and listening to the words of another writer to be the best way to get my creative juices flowing again.
Author Bio:
Kelly Duran writes contemporary women's fiction and her debut novel—CAN'T TAKE IT BACK— releases on April 16, 2020, as an Audible Original. Kelly lives in Richmond and when not writing or reading, can be found spending time with her husband and two daughters with—depending on the time of day—either a cup of coffee or a glass of wine in her hand. Learn more about her at bykellyduran.com and follow her on Twitter & Instagram at @bykellyduran.
Can't Take it Back
A perfect next listen for fans of Abbi Waxman and Katherine Center, Can't Take It Back is a charming debut telling the interconnected stories of four women over the course of a kindergarten school year.
Huddled on their favorite park bench in a quiet Seattle suburb, Holly, Avery, Zoe, and Sasha might look like they've got it all figured out – but there's more to their stories than meets the eye. When Avery's husband Carter suggests they open up their marriage, she's shocked and appalled – but could this new arrangement be the breath of fresh air she never knew she needed? Zoe and Aaron, whose connection has long been the standard by which their friends measure their own relationships, feel that their lives are taking them in different directions, but worry over how a divorce might affect their two young boys. Zoe turns to her best friend Holly for guidance, but as it turns out, this year has tested her own marriage to Jake in ways neither of them ever anticipated. And meanwhile, Holly's sister Sasha – the no-nonsense PR executive and eternally single girl of the group – must decide if joining the ranks of motherhood is the right step for her.
Captivating and immersive, Can't Take It Back is a deeply emotional novel that celebrates the complex bond of female friendships.
Website: https://bykellyduran.com/
Facebook: https://www.facebook.com/bykellyduran
Instagram: https://www.instagram.com/bykellyduran/
Order the book from: Audible.ca/canttakeitback
Harriet Fancott
Harriet Fancott is the Editor and Social Media Manager for Vancouver Mom. She has over 20 years experience in the arts, tech and mom-based blogging arenas. She lives in East Vancouver with her husband and son where they enjoy exploring all that Vancouver has to offer from festivals and events to playgrounds and beaches to sushi and ice cream (although not together).