Vancouver Design Week: Mom and Designer Heather Dahl of Dahlhaus Studio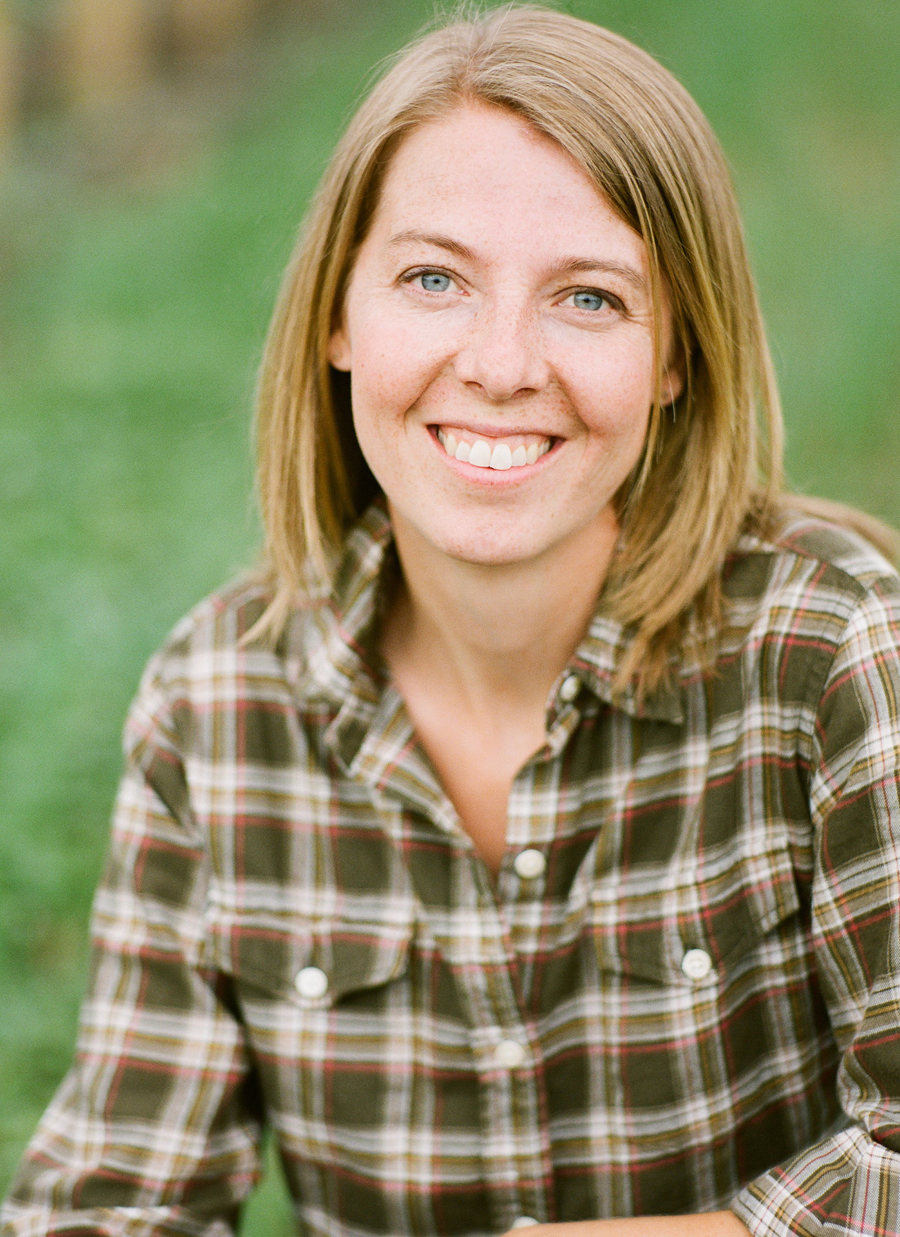 Ever since college, Heather Dahl has had a love for ceramics and painting. Fast forward a couple years and we see that she's still carrying that passion…as well as the responsibility of being a mom to two boys. As for her craft, Heather creates an assortment of wonderfully charming homeware pieces ranging from mugs to canisters to vases for Dahlhaus Studio. Her latest collection involves pieces made from speckled clay.
That may not sound like much but details like these make all the difference. All the care she has put into her work in the past has paid off as her ceramics appeared in not only large retailers such as Anthropologie and West Elm but also in popular home design magazines (read: House & Home, Style at Home).
Chatting with Heather Dahl of Dahlhaus
Below is an interview we did with the ever so talented potter/painter/mother of Dahlhaus Studio. Read on to learn more about Heather's favourite local brands, a typical day-in-the-life-of and how she manages motherhood in her line of work!
Tell us a little about Dahlhaus, what are some of your favourite pieces?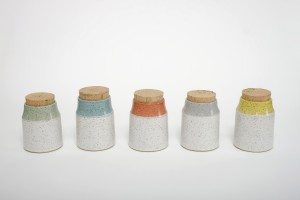 Dahlhaus started as a way to bring together my love of ceramics and painting under one roof. The ceramics I make are inspired by some of the abstract paintings I've made over the years, so I use a lot of colour, minimal shapes and patterns on really simple forms. Everything in my studio is hand-made with a lot of love and care. I seem to fall in love with whatever is new for me – so right now that's the Speckled Stoneware Canisters and Mugs. I'm also loving the really tall Two-Toned Striped Vases I have recently been making as well!
These days where do you draw your inspiration from for Dahlhaus?
For the last number of years I have been most inspired by vintage wallpaper and textile patterns and colours, but this past year I've been gravitating more to a farmhouse modern aesthetic.
What does a typical day look like for you?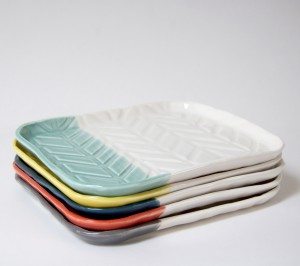 When my kids are in school, I'm up in the morning with a cup of coffee and then getting them ready for the day. I usually head to the studio on my bike and then I spend the majority of the day with my hands full of clay, either wheel-throwing, slip-casting, handbuilding or glazing my wares. Working in clay requires a lot of minding – making sure things are finished and drying properly, or meticulously glazing each piece so that everything turns out well in the end. Three days of the week I pick the boys up from school and then they might have an activity to go to or music to practice. Then it's dinner prep and homework time before they get ready for bed. Once they are in bed I usually get to some emailing and computer work, or I will do some painting (this inspires my ceramics a lot!). There are only so many hours in the day – I always wish I had more!
How do you balance being both a Vancouver Mom and designer?
Well I'm slowly trying to make life a little more balanced. I have a really supportive partner and this really makes everything so much easier. The things that get relegated to the side would be haircuts, dentist appointments, regular exercise (for me), girls nights out, regular date nights, and going to art openings and events. It's hard to juggle the extras in between trying to keep up with the volume of work I need to make and also keep my family active and healthy.
We're in love with your collection of mugs and tea pots! With the cold weather coming on, what will you be sipping to stay warm?
Oh I love a great cup of coffee but I recently have been loving the loose teas available at Sunnyside (check out their Instagram!) a new tea and gift shop that opened in Deep Cove. It's the loveliest spot and they have a great selection of my canisters that they serve the loose tea in.
We're big supporters of local brands, do you have any favourites?
Well I will give a big shout out to my fellow IDS West ceramic friends! I love the new porcelain baskets that Heyday Design is making and Cathy Terepocki's hanging planters are adorable! And I'm a big fan of the beautiful tiles (both ceramic and paper) that Dear Human makes!
Lastly, what are you most looking forward to at IDS West?
I have attended IDS West for the past five years now and every year I find more great designs to be inspired by! This being my first year taking part; I'm looking forward to connecting with a larger design community, taking in the great line up of speakers and being in such great company with other designers and businesses.
Vancouver Mom
Would you like to write for us? We welcome well-written guest submissions with a local interest slant. Share your tips, review local businesses and highlight hot trends for Vancouver moms. Get all the info on our Contributor Page!