Decorating on a Budget: Talking Sewing with Denise Wild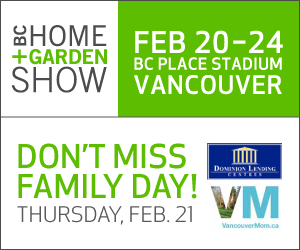 If money were no object, creating a beautiful home would be easy. However, for pretty much every Vancouver mom, money is an object. However, while decorating on a budget does present challenges, it is possible to create some beautiful pieces on the cheap. This is especially true if you're willing to get crafty and do the work yourself. To get some suggestions on how you can perk of your place on the cheap, we spoke with Denise Wild, sewing expert and founder of LoveSewing.
Decorating on a Budget with Fabric
"The great thing about sewing is that anyone can do it. Even if you're starting with very basic knowledge, there's so much you can do," Denise says. But what if you have big ideas and limited sewing experience? Never fear, says Denise. "You don't have to be an expert sewist in order to make a big impact on any room in your home." In fact, you don't even need to sew at all to make a difference with fabric. You can re-cover an ottoman using fabric and a staple gun, or use interesting and beautiful fabrics as wall art. When it comes to decorating on a budget, it's a sure-fire winner. Denise shares, "The great thing about fabric is it's very easy to find economical options."
Your kids can get in on the action, as well. At Denise's sewing studios in Toronto and New York, lots of kids and teens come in to take classes. With smaller kids, she suggests enlisting them as helpers. Even very young children can help put in pins, line up pattern pieces and share their opinions. As they get older, they can make some basic pieces themselves. Denise feels that age eight is a good time to start actually sewing, since kids' manual dexterity tends to improve around that time. Start with cotton or felt, because they're easy to work with, and make some pillows. It's decorating on a budget, plus family togetherness, in an easy do-it-yourself project.
Denise Wild at the BC Home + Garden Show
Denise will be at the BC Home + Garden Show, which is happening at BC Place from February 20-24, 2013. She'll be taking an active part in Family Day on February 21, 2013. She shares, "I'm doing some stage presentations on fabric trends, and ways to decorate your home and update your room using fabric. Some are DIY ideas, some are projects you can hire other people to do." Over the course of the show she'll also be offering pop-up sewing classes and free projects, and answering sewing questions. If you need ideas for decorating on a budget using fabric, you'll want to stop by and chat with Denise Wild.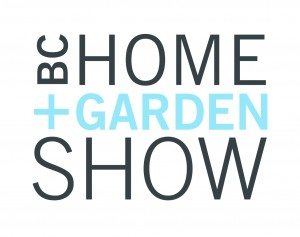 This post was sponsored by the BC Home + Garden Show, running February 20-24, 2013 at BC Place. Be sure to check out Family Day on Thursday, February 21. You can get two-for-one regular adult admission that day using the code VancouverMom. There will be lots of fun for your kids, plus lots of inspiration and ideas for decorating on a budget, whether you sew or not.
Amber Strocel
Amber Strocel is a writer, aspiring math teacher, suburbanite, wife and mom of two. She believes in the power of the Internet to connect people, and she believes that numbers are the poetry of the universe. You can often find her knitting, sewing, volunteering, working in her garden, and sneaking chocolate when no one's looking. She blogs at Strocel.com and shares her photos on Instagram as @AmberStrocel.