Talking DIY with Leigh-Ann Allaire Perrault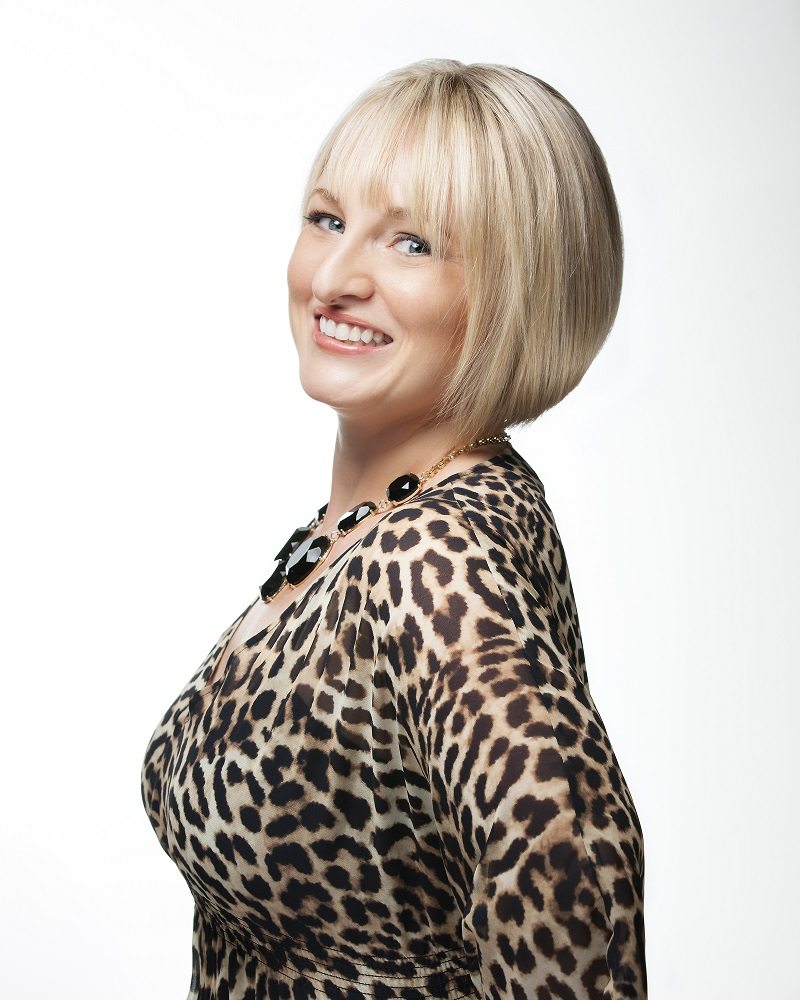 Not only is Leigh-Ann Allaire Perrault a regular guest expert on Cityline and DIY maven at Hue La La, she is also the proud of mom of two young boys. She will also be a headlining DIY and lifestyle expert at the Vancouver Home + Design Show, which is coming up from October 16-19, 2014 at BC Place Stadium. It's what to do in Vancouver if you're looking for ways to refresh your home without sacrificing kid-friendliness.
We recently had the chance to connect with Leigh-Ann to chat about who she is, what she does and how she creates fashionable and functional spaces. She also shared some ideas for kid-friendly DIY projects of her very own. So get ready to re-make your space alongside your kids in a way that actually works.
Leigh-Ann Perrault Talks DIY
Leigh-Ann is a designer for real life, as she explains, "I'm definitely a frugal designer – which is just a nice way of saying I'm cheap, which is true. I don't like spending money in ways that it doesn't need to be spent. I like to challenge myself to find ways to create a look for less. I love the art of the find – looking for castaway pieces that are otherwise destined for the landfill, and then making them my own."
This self-styled DIY ninja lives in Toronto with her two sons – the younger is about to turn five, and the older is seven. In her business she does everything from design planning to sourcing pieces and installing the finished look. She's been working in the field for over 10 years now, and she's been sharing her work on Cityline for nine. She's had a love of design for much longer, though, sharing, "I've been a DIY-er since I could speak – and since I could walk. My parents would take me out to flea markets hunting for treasure. My parents loved the idea of taking a unique, eclectic piece and making it their style."
Kid-Friendly Style that Works
If you have kids you know that some design choices just won't work. You don't want to fill your home with beautiful, breakable, expensive pieces when you have a toddler. On the other hand, you also probably don't want to just give in and let the kids run roughshod over your space. Leigh-Ann talks about striking that balance between fashion and function, so that you can create rooms that look good and feel good.
That all makes sense, but our big question was just where to start. Leigh-Ann shares, "I always ask clients to first give me adjectives of how they want the room to feel. Part of that can be comfort, or durability. They don't always have to be heart-tugging words. But if you start with three to four words, that gives you a shopping list. For instance, if you want a relaxed room, that will help you choose durable fabrics and furniture that doesn't need coasters. You can have an elegant space that's also comfortable, it just comes down to choosing the right things."
Getting Kids Involved in DIY
One of the things we love about Leigh-Ann is how she uses her love of DIY to turn a second-hand piece into a treasure. She doesn't just do this herself, either, she gets her sons involved. "I have them get as hands-on as possible so that they can be involved. I really think it's empowering for them to work on stuff not only for the house, but for their own rooms." For instance, her older son is a budding artist, so he helped her overhaul an old dresser with chalkboard paint, so he has a place to store his art supplies.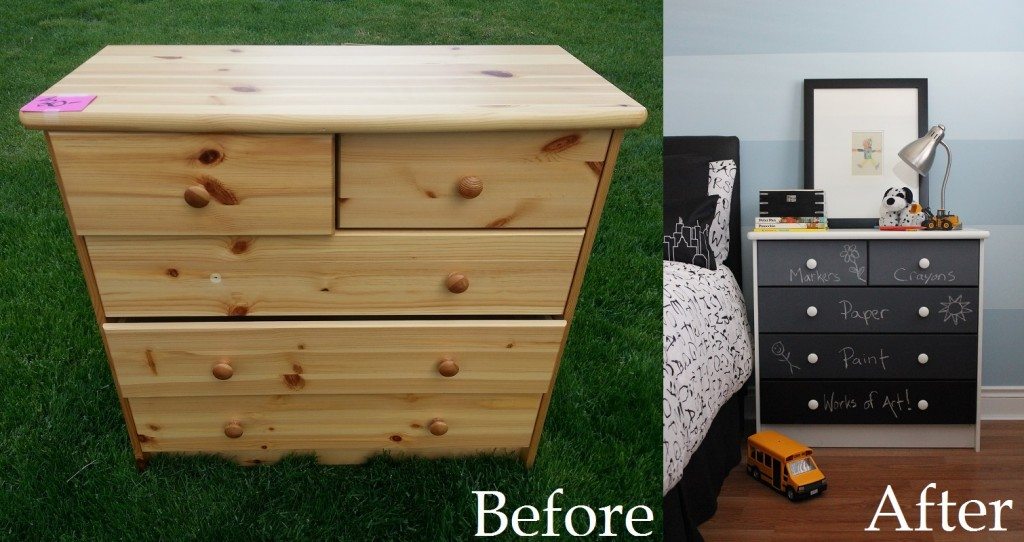 Doing a DIY project with kids can be challenging, and Leigh-Ann has a motto: know your limit, DIY within it. What this means is that you give children tasks they can complete successfully. Say you're overhauling a dresser, for instance. Start by listing all of the steps: sanding, priming, painting, adding drawer pulls, and so on. Then decide which tasks your kids can help with, and bring them in for those parts only. Or let them paint the inside of the drawers. Leigh-Ann says, "I'm all about finding the perfections in all kids' imperfections. Every time you open the dresser you'll see this beautiful creative expression, but it doesn't necessarily need to be on show."
See Leigh-Ann at the Vancouver Home + Design Show
While Leigh-Ann has visited Vancouver a number of times, this will be her first time at the Home + Design Show. She's looking forward to seeing some of the other speakers, but she's most excited about the ChairLIFT Upcycling Challenge. She says, "This is the perfect, perfect example of how people can re-work something they already own, or something they find second-hand, creating something totally, totally unique. I'm always amazed at how a fresh coat of spray paint can update anything. I'm really excited that Rustoleum is partnering with the Home + Design Show and Habitat for Humanity for the challenge."
You can catch Leigh-Ann herself on the Metrie Main Stage on Friday and Saturday afternoons. She'll be sharing suggestions to help you freshen up your home for fall. To find out more about Leigh-Ann, the other exhibitors, and the Vancouver Home + Design Show, visit vancouverhomeanddesignshow.com.
Amber Strocel
Amber Strocel is a writer, aspiring math teacher, suburbanite, wife and mom of two. She believes in the power of the Internet to connect people, and she believes that numbers are the poetry of the universe. You can often find her knitting, sewing, volunteering, working in her garden, and sneaking chocolate when no one's looking. She blogs at Strocel.com and shares her photos on Instagram as @AmberStrocel.