COVID 19: Moms making a difference!
All moms are making difference right now. Whether you are isolated at home with little kids or a new baby, working and trying to help your older kids stay on track, or perhaps you are working in a long term care home, grocery store or hospital. Bravo to all of you. The following moms have found time, energy and a desire to raise awareness or funds during this very trying time and we'd like to salute them.
Christina Marcano, Silver Icing
Seven Canadian Women Doctors Tee
100% of proceeds to COVID 19.ca
This tee is a shout out to seven women doctors who emerged early as a part of the leading authority guiding Canadians through this pandemic.
Dr. Theresa Tam, Chief Public Health Officer of Canada
Dr. Bonnie Henry, Provincial Health Officer (BC)
Dr. Deena Hinshaw Chief Medical Officer of Health (AB)
Dr. Eileen de Villa, Medical Officer of Health (Toronto, ON)
Dr. Jennifer Russell, Chief Medical Officer of Health (NB)
Dr. Heather Morrison, Chief Medical Officer (PEI)
Dr. Kami Kandola, Chief Public Health Officer (NWT)
Silver Icing is donating 100% of the net proceeds of this tee to @conquercovid19ca and raised $35K in the under two days!
Find out more! >> Silver Icing
Amanda Breen
New Mama Care Package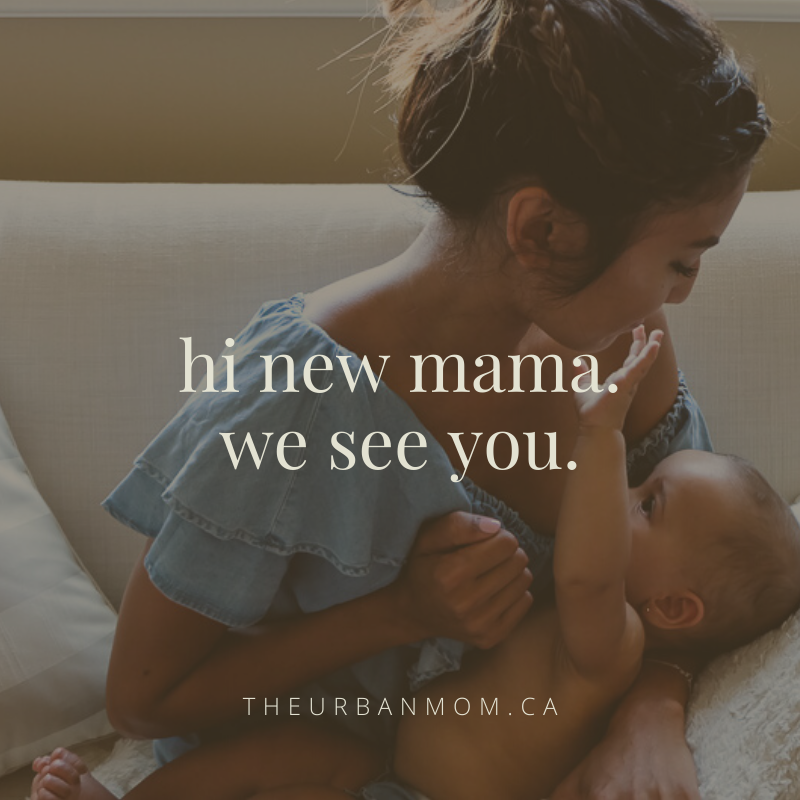 Specifically for new moms who have had babies during this pandemic and in response to the the heightened anxiety and concerns of being exposed to COVID-19, Amanda has put together care packages full of local goodies. She's partnered with Woodlot, Viva Scandinavia, Oco Meals, Hygge Life Vancouver (and more to come) to put together 12 New Mom Care Packages that she will drop off on the doorsteps of these new mamas as a way to say that they are not alone.
Find out more >> New Mama Care Package
Arlyn Bantog
Hand Crafted Masks
100% of proceeds to for the Food Bank
This mom has made 90 masks and raised $1465 for the food bank! She chose to donate to the food "because my love language is food and this is a challenging time for so many. What started out as an activity to manage my anxiety has turned into something so much more fulfilling, I can't even describe it but it's kind of warm and squishy. Your generosity and kind words have filled my heart with so much joy."
Find out more >> Arlyn's Instagram
Harriet Fancott
Harriet Fancott is the Editor and Social Media Manager for Vancouver Mom. She has over 20 years experience in the arts, tech and mom-based blogging arenas. She lives in East Vancouver with her husband and son where they enjoy exploring all that Vancouver has to offer from festivals and events to playgrounds and beaches to sushi and ice cream (although not together).