Spring Break in Vancouver: How to Pick a Great Camp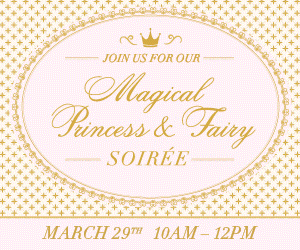 Two weeks from now school bells will ring and students will come running out of buildings with even more enthusiasm than usual – Spring Break in Vancouver will have arrived. If you're still looking for kid-friendly camps to keep your kids active and engaged while class is out, never fear. While it's true that some camps do fill up very quickly, there are still lots of great options for fun this Spring Break in Vancouver. To help you find the perfect last-minute day camp for your kids, we have a few tips.
Spring Break in Vancouver: Camp Tips
1. Pick a Week
Now that Spring Break in Vancouver is spread over two weeks, there's twice as much time to fill with kid-friendly fun. Many Vancouver moms opt to take some time off from work to spend with their kids – however, taking two full weeks off may not be in the cards for most families. If you can relate, decide which week you'd like your kids to be involved in activities. The decision will be guided by the availability of program spaces and your work schedule, of course. However, you may also want to keep in mind that the second week is the province-wide Spring Break, and it's also Spring Break in other places, as well. If you're planning to travel, you may find the crowds are smaller if you go earlier rather than later.
2. Don't Assume
Knowing that high-demand programs fill up quickly for Spring Break in Vancouver, you may assume that the camp you had your eye on is already full when you realize registration opened weeks ago. Don't assume. Sometimes you can be surprised to discover that spaces in some great camps are still available a few days before it starts. Obviously, registering sooner rather than later is ideal, but take the time to look into the camps your kids are interested in even if you're a little late in signing up. It can't hurt to ask, and if the demand greatly exceeds the space the camp provider may even work to create more spots the next time around.
3. Think Outside the Box
When it comes to Spring Break in Vancouver, think outside the box. Yes, there are great programs at community centres across the city, but there are also camps offered by all sorts of schools, organizations and businesses. Nature centres, arts centres, gymnastics schools, daycares, museums, tutors, school boards, arts and crafts stores, cooking schools, music schools, science clubs, cycling schools and more offer great Spring Break programs. If your child has been asking to try something new, Spring Break can be a great time to do it. With a little digging, you may be surprised by all the great camps out there.
4. Ask Around
We say it time and time again, and we believe it – moms are the best experts on the city, whether we're talking Spring Break in Vancouver or pretty much anything else. They can fill you in on the best camps their kids have participated in, and even give you the inside scoop on what to pack and what the camp leaders are like. If you're looking for a great day camp for your kids this Spring Break, put the word out and ask other parents in your community. You just may discover something you never would have considered yourself, but that your kids enjoy immensely.
Happy hunting!

This article was sponsored by 4Cats, and their new Princess and Fairy workshops! "How does one get invited?" you ask.
See Also
Step 1 – Registration
During Spring Break, register for one or both of our wonderful fairy or princess workshops and create magical princess or fairy inspired masterpieces!
Step 2 – The Soirée
On Saturday, March 29th from 10am to 12pm, join us for our fabulous drop in princess and fairy soirée and attend in full princess and fairy costume! The gallery event will showcase your beautiful fairy and princess art! Lots of art, games and fun, fun, fun!
Step 3 – Happily ever after
May all your dreams come true and you live happily ever after!
Amber Strocel
Amber Strocel is a writer, aspiring math teacher, suburbanite, wife and mom of two. She believes in the power of the Internet to connect people, and she believes that numbers are the poetry of the universe. You can often find her knitting, sewing, volunteering, working in her garden, and sneaking chocolate when no one's looking. She blogs at Strocel.com and shares her photos on Instagram as @AmberStrocel.