Early Childhood Teacher Elizabeth Reid on Preschool
Elizabeth Reid has been teaching at the Little People Preschool in Dunbar since 1980. Over more than 30 years she has brought energy and enthusiasm to the role. For years, she got up at 6:00am to teach fitness classes, before heading to Little People to teach preschoolers. This year, after a career that includes highlights like receiving the Prime Minster's Award for Excellence in Early Childhood Education, she's decided to retire. She wants to spend more time with her grandchildren while she still has all that energy.
Play-Based, Parent-Participation Preschool
Little People is a play-based, parent-participation preschool. At a time when kids are busier, and the focus on early achievement is stronger, Elizabeth is as committed as ever to helping kids be kids. She says, "Our preschool is very messy, because it's hands-on. But everything here has a story." She's working to encourage children's innate curiosity about the world, bringing things down to their level. Even the pictures on the walls are brought down to a lower level, so that the youngest kids don't have to crane their necks up to see them.
Elizabeth – or Teacher Liz, as the kids call her – also encourages parents to get down on the children's level. At the beginning of the year, for instance, she has them get down on the floor to see the world from their child's perspective. She tells parents to trust their own instincts, and suggests simple play with everyday objects, like water or flour. In the process, parents become part of the school. She says, "Everyone who comes here gets involved."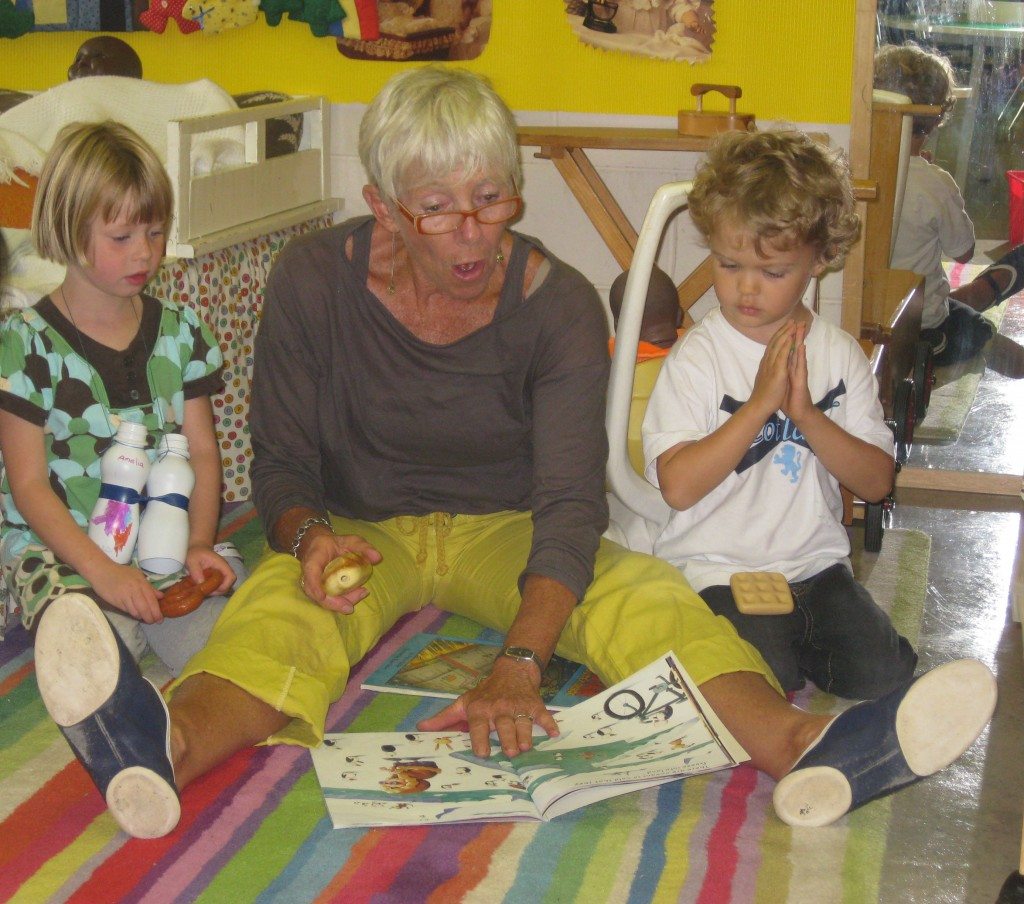 Trust Your Instincts
In choosing a preschool, parents have a lot to consider. Elizabeth says, "I think parents need to get down to their gut instincts." They also need to consider what will work for their families, as she adds, "Families have changed, in that they know they really want to do parent participation, but they're struggling to make it work."
Many of Elizabeth's former students are now grown up, and some of them are coming back with their children. She recently had an expectant mom come through for a tour who attended Little People Preschool herself. One of her former students is now an early childhood teacher herself, and did her practicum at Little People. Another parent of twins who attend the school was in Elizabeth's daycare in the 1970s.
Elizabeth recognizes the importance of a good preschool, saying, "We are laying the stones." She's preparing children to go on to kindergarten, and the rest of their formal education. And she's doing it in a way that is accessible and fun for the children. She wants the children to feel welcome and supported at preschool, saying, "Everything about them is encouraged here." What more could a child ask for?
Little People Preschool
littlepeople.ca | Facebook
5600 Balaclava Street, Vancouver, 604-261-2219
Amber Strocel
Amber Strocel is a writer, aspiring math teacher, suburbanite, wife and mom of two. She believes in the power of the Internet to connect people, and she believes that numbers are the poetry of the universe. You can often find her knitting, sewing, volunteering, working in her garden, and sneaking chocolate when no one's looking. She blogs at Strocel.com and shares her photos on Instagram as @AmberStrocel.