Nurturing Natural Inquisitiveness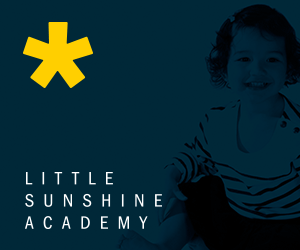 Children are naturally inquisitive. If you watch a baby grow, you can see how they're programmed to learn and explore their world. When your toddler throws their spoon on the floor over and over (and over) again, they're learning about gravity. When they splash in the bath, they learn about water. While all this inquisitiveness isn't always tidy, we can all agree that it's also pretty amazing. How can we encourage it and help it to flourish well into childhood and beyond? Today we have four easy activities you can do with your child to keep their curiosity and inquisitiveness growing. You may be doing some of these already, they're that easy. Plus, they're either really cheap or free, which makes things even better.
Four Easy Ways to Encourage Your Child's Natural Inquisitiveness
1. Grow Something
Gardens are sources of wonder for all ages – even adults. There's something miraculous about planting a seed and seeing a plant grow. If you don't have the space for an outdoor garden, you can grow something inside. Read our indoor gardening tips for ideas on getting started. For kids who are a little older, you can plant a few seeds in different containers and take care of them differently. How does a seed grow in a sunny window compared to a dark closet? How about if you water less or more? If you do have an outdoor space for a garden, you can also explore the creatures you find there, like earthworms, bumblebees and ants. There's no shortage of lessons you can learn while you're digging in the dirt.
2. Bake Something
Few images are more idyllic than kids baking with their parents. While it isn't always easy – and it's pretty much always messy – to whip up a batch of chocolate chip cookies with a little helper, your efforts are worth it because your kids are learning a lot. As you measure and pour they learn about texture and proportions. Cracking eggs and beating them to a froth is a great lesson. Older kids can measure some things by themselves. Baking can even be a chemistry lesson, as you learn how baking powder works and why the oven needs to be at just the right temperature. Plus, at the end of the exercise, you have a yummy treat to share as you celebrate nurturing inquisitiveness.
3. Visit the Beach
Sand tables and water tables have become fixtures of many preschool classrooms. Besides being fun, when kids play in sand and water they learn about texture, proportions, building and how fluids behave, among other things. Here in Vancouver we're lucky to have plenty of beaches, which are like nature's own sand and water tables. Bring some pails, shovels and toys, and make a day of it. Splash in the water and build a sandcastle. Learn what objects float in the water and what objects sink. Discover the perfect proportion of sand to water to keep your castle looking great. It's free, and it's the perfect way to spend a sunny Vancouver day.
4. Visit the Library
Do you remember the days before everyone had Internet access? When you had a question you couldn't answer, did your parents tell you to go to the library? While we may be more connected today, the library is still a great place to learn and nurture inquisitiveness. There are kid-friendly books on pretty much every topic under the sun. Whether your toddler or preschooler is into dinosaurs or cats or butterflies or big trucks, you can stock up on books and DVDs to explore that topic at home. Libraries also offer lots of great free programs and storytimes, where you can make a craft, experiment with science, hear some new books or learn some new rhymes. Even if you don't leave your house, you can download and explore online resources like e-books and subject guides.
What about you – how do you nurture your child's natural inquisitiveness? Leave us a reply and share your tips!


This article was sponsored by Little Sunshine Academy. At Little Sunshine learning is a lifestyle. We encourage children's natural inquisitiveness and creativity to enable exploration and free-thinking. This approach instills a love of knowledge, producing innovative, confident thinkers. We strive to enrich minds rather than simply teach. The preschool's 1:5 teacher to pupil ratio ensures children receive the necessary attention and encouragement to flourish and excel. Classes run 5 days per week, with a choice of morning (7:30am – 12 noon) or afternoon (12:30pm – 5pm) sessions. Children interact, express emotions, exercise motor skills, learn and test boundaries through play. At Little Sunshine play is structured for optimal learning. All activities encompass language, analytical and creative skills. Combining both social and emotional learning, Little Sunshine propels children towards academic and lifelong success. Extracurricular activities include optional weekday Mandarin classes (before or after preschool) and Saturday Mandarin Immersion classes for children, and monthly workshops and seminars for parents.
Amber Strocel
Amber Strocel is a writer, aspiring math teacher, suburbanite, wife and mom of two. She believes in the power of the Internet to connect people, and she believes that numbers are the poetry of the universe. You can often find her knitting, sewing, volunteering, working in her garden, and sneaking chocolate when no one's looking. She blogs at Strocel.com and shares her photos on Instagram as @AmberStrocel.