Maplelea: Canadian Dolls for Vancouver Kids
I have a nine-year-old daughter, and she is really, really into diaries and journals of all kinds. She's also really, really proud of being Canadian. It's no surprise, then, that when she discovered Maplelea she fell in love immediately. Maplelea makes dolls with a serious Canadian flavour. Plus, each doll comes with a journal, and each outfit or accessory you buy is accompanied by more journal pages, so if you have a child who enjoys keeping a diary as much as mine does it's a great fit. As a bonus all of the journal pages share Canadian history, geography and fun facts.
Smitten with Maplelea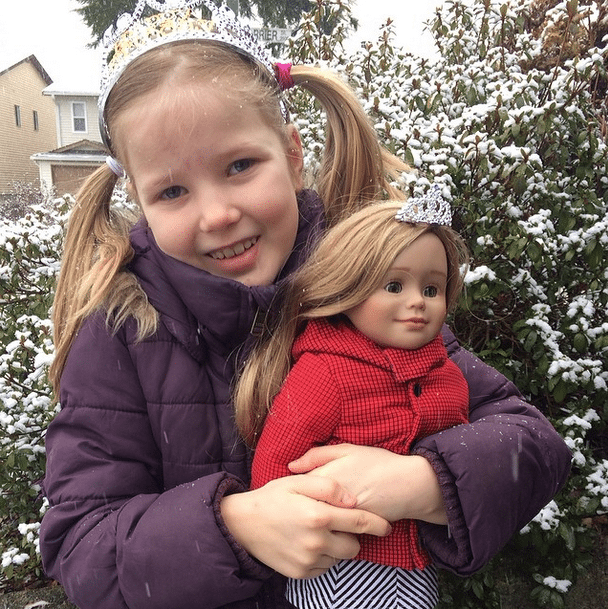 Maplelea dolls come in two flavours: Maplelea Girls and Maplelea Friends. The six Maplelea Girls all have a back-story. For instance Alexi is a computer whiz from Toronto, Taryn is a nature-lover from Banff, and Saila is proud of her Inuit heritage and lives in Iqaluit. The 12 Maplelea Friends come in a variety of skin tones and hair and eye colours, and allow their owners the freedom of choosing their own name and story for their new toy. My own daughter chose Maplelea Girl Leonie from Quebec because she most closely resembles her.
Since Leonie and her journal pages came into our home I have been bombarded with facts about Quebec. I have also spent lots of time listening to my daughter share the words she's writing in the journal herself. It's been positive not only as a way for my daughter to learn more about another part of Canada, but also as an encouragement for her to practice her reading and writing. As Canadian dolls, the Maplelea journal pages come in both English and French, so if you're raising a bilingual child the journal could support that, as well.
Only Available Online
Unfortunately, Maplelea dolls are only available online at the moment. They're not cheap, either, at $99 a pop. Once you've got your doll, though, there are lots of accessories and outfits available for $20 or less. It makes for some really easy birthday and holiday gifts. There are also lots of themed outfits so if you have a little dancer, gymnast or athlete their Maplelea doll can play along. And of course, given their Canadian origins Maplelea dolls are prepared to celebrate Canada Day.
See Also
To see just how enthusiastic my own daughter is about her Maplelea Girl, check out her YouTube video.
Maplelea
Amber Strocel
Amber Strocel is a writer, aspiring math teacher, suburbanite, wife and mom of two. She believes in the power of the Internet to connect people, and she believes that numbers are the poetry of the universe. You can often find her knitting, sewing, volunteering, working in her garden, and sneaking chocolate when no one's looking. She blogs at Strocel.com and shares her photos on Instagram as @AmberStrocel.