Kids and Advertising Don't Mix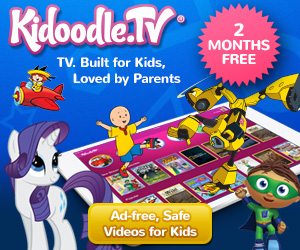 Young children sometimes have a difficult time telling fact from fiction when they're watching videos or playing games. The process of becoming media literate takes a long time, so while children are young we protect them from seeing anything too scary, violent or inappropriate for them. We also need to think about keeping kids and advertising apart. Children who can't separate fantasy from reality also can't tell when someone is trying to sell them something. Many experts agree that kids and advertising don't mix, with many ads promoting unhealthy foods. Parents also know just how many requests for new toys and games come about when little ones see commercials on TV.
Kids and Advertising: Reducing Exposure
We can't avoid all advertising, since we live in a world where we're surrounded by it. We can reduce our children's exposure, however. Here are a few quick ways to cut back on the number of times your kids and advertising collide every day.
1. Reduce Screen Time
We all know that screen time isn't great for kids. Of course it comes in very handy, which is why most parents use it often. We're not here to judge. All the same, by reducing that screen time you can reduce the amount of advertising that your kids are exposed to. Cutting it back by even 20 minutes a day will help reduce the gimmes that comes after kids see ads, and also free up time for your children to do other things.
2. Pay for Your Entertainment
There's a saying that goes "if you're not paying for the product, you're the product." It means that when we're not paying for a service, the provider has to look for revenue someplace else, and that's most often through advertising. There's nothing inherently unethical or wrong with this – many of us enjoy free apps, listen to free radio or read websites without paying, and advertising allows us to do that. When it comes to your kids, though, you might want to consider paying for access to ad-free media. There are lots of great apps and websites out there, like Kidoodle.TV which offers ad-free videos for children.
See Also
3. Ask for Ad-Free Media
If you don't want your children to see a lot of ads, make your voice heard. Ask for ad-free media from video game companies, websites and TV networks. Reward the folks who are doing it right by giving them your business, and letting them know you appreciate their work. You can also write to your MP or MLA and ask for legislation on kids and advertising to protect our children. Many places restrict advertising to children – in fact, in Quebec advertising to children under the age of 12 is illegal.

This article was sponsored by Kidoodle.TV. It's kids' TV and movies that you can feel good about. Kidoodle.TV is ad-free, certified by the kidSAFE® Seal Program and has received the PTPA Award. Families on the go can access Kidoodle.TV on multiple devices. Plus, parents can restrict content based on age, viewing habits, and family values, and customize playlists for a mix of entertainment and educational content designed to captivate each child. For a two month FREE trial, use promo code VANMOMS at www.kidoodle.tv/register. (Valid for new subscribers. Ends October 31, 2014. Cannot be combined with any other offer.) BONUS: Complete a quick survey for a chance to win! (Complete the survey.)
Vancouver Mom
Would you like to write for us? We welcome well-written guest submissions with a local interest slant. Share your tips, review local businesses and highlight hot trends for Vancouver moms. Get all the info on our Contributor Page!