Clover Lanes: 60 Years of Family-Friendly Fun
Clover Lanes has been a family fun five pin bowling centre for over 60 years in Surrey. They are located in the heart of Cloverdale. If you visit you'll find something to do for all ages, from bumper bowling for the younger ones to glow bowling for kids of all ages. They have 14 state-of-the-art bowling lanes to enjoy.
Bowling Birthday Parties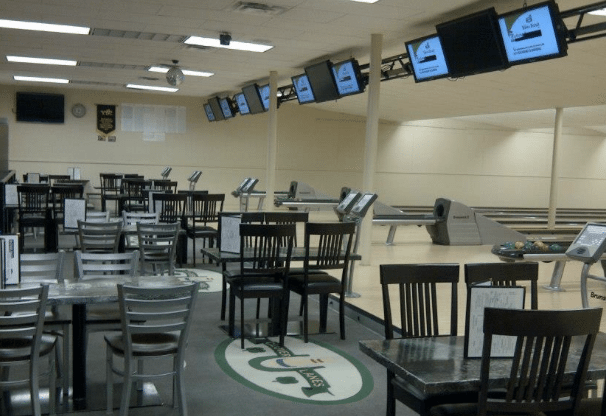 Planning a party? They have event planners to help you with your birthday party or special occasion. Be sure to call them or stop in to book at least a couple of weeks in advance to guarantee your time. Join the Birthday Club to hear about their special offers and events for members.
Please note, due to Fraser Health regulations they can not allow outside food or drinks. Let staff know of any allergies in your party.
Glow Bowling is a lot of fun for family nights, date nights or a group of friends.
Full Service Food Menu
Clover Lanes offers a full service menu covering many taste buds, including kids. They have soups, sandwiches, wraps, pizza and many beverages. Clover Lanes has many vegetarian dishes as well. If you have any allergies, let the knowledgeable staff know. They do offer table service so you can stay in your game, or enjoy what's on the many large TVs around the center.
Insider Tips
The best deal is their bowling package which covers three games and shoe rentals. Check out their website for more information or ask at the desk. Clover Lanes is open Monday through Thursday from 9:00am to 10:00pm, Friday and Saturday from 9:00am to 12:00am, and Sunday from 11:00am to 10:00pm. Glow Bowling Hours are Fridays after 8:30pm, Saturdays from 1:00 to 6:00pm and then after 9:00pm and Sundays from 1:00 to 5:00pm.
Check out their website for current promotions and specials. There is also free Wifi. Have a special song request? Just ask. They have an extensive music library.
Even if you haven't bowled in awhile, this is a fun center to have good family entertainment. They do have a change table conveniently located in the washroom as well. Parking is located all around the centre.
Clover Lanes
www.surreybowling.com | Facebook
5814-176A Street, Cloverdale
Danielle Christopher
Danielle moved to Langley with her husband when she was expecting their first child. It was a move of convenience eight years ago, and they can't imagine living anywhere else. They fell in love with the neighborhood and the community around it. Danielle's personal blog (MotherlessMoments.com) was nominated for Vancouver Mom Top Blogger 2013. She writes about being motherless and raising a child with autism. Find her on Twitter: @DanielleASigne