Holiday Fun with Scuba Claus
The Vancouver Aquarium decks itself out for the holidays every year, and this year is no different. After all, nothing says 'Christmas in Vancouver' quite like Scuba Claus. You can catch him on his daily dive in the Georgia Strait exhibit. This stunning exhibit is full of colourful marine life found on British Columbia's coastlines, including halibut, rockfishes, sturgeon, crabs and sea stars. If you've every found yourself wondering what's going on beneath the waves off our coastline, this is a festive way to find out.
Scuba Claus and More at the Aquarium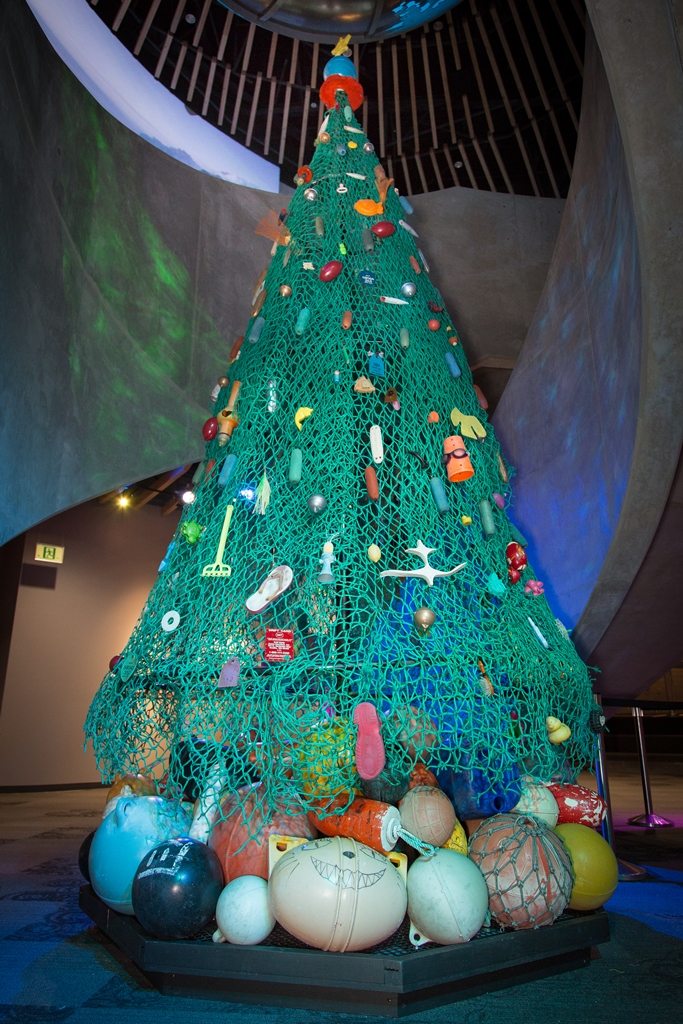 Here are a few highlights from Holidays at the Vancouver Aquarium, running until January 4, 2015.
[unordered_list style="bullet"]
Scuba Claus will be spreading festive cheer and reminding us of ways to keep our oceans healthy until December 24, 2014.
The electric eel-powered holiday tree is an annual favourite, and full of nostalgic memories for many of us who visited the aquarium as children ourselves.
The Polar Express is showing in the 4-D theatre. The whole family will get swept away to the North Pole through an exhilarating sensory experience of wondrous sights, sounds and more.
The Marine-Debris Tree art installation, by Pete Clarkson, that was built with debris collected during a shoreline cleanup of the West Coast Trail.
Explore an outdoor maze of trees and enjoy crafts and stories with the elves helping Scuba Claus.
[/unordered_list]
Happy holidays!
Vancouver Aquarium
Amber Strocel
Amber Strocel is a writer, aspiring math teacher, suburbanite, wife and mom of two. She believes in the power of the Internet to connect people, and she believes that numbers are the poetry of the universe. You can often find her knitting, sewing, volunteering, working in her garden, and sneaking chocolate when no one's looking. She blogs at Strocel.com and shares her photos on Instagram as @AmberStrocel.