Hot Finds for Back to School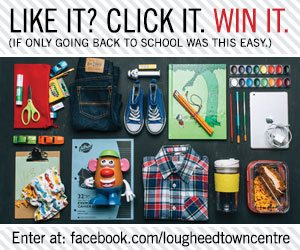 Back to school is coming up fast, and now is the time to start preparing. If you're wondering what to buy, we've got you covered. We've tracked down some hot finds, from school supplies to fashion to technology to gear. Read up, make a list, and get ready to help your kids head back to school in style this fall. No matter what you're looking for, saving money is hot, so shop sales. We also love colour, sustainable supplies, and multi-functionality. Here's what we have our eye on this year.
School Supplies for Serious Learning
Is anything more fun than shopping for school supplies? Nothing says back to school quite like new pencils, erasers and crayons. Add a little colour to your back to school shopping with styling scissors and bright pencil cases. Take care of the planet at the same time by opting for school supplies using recycled materials.
[twocol_one]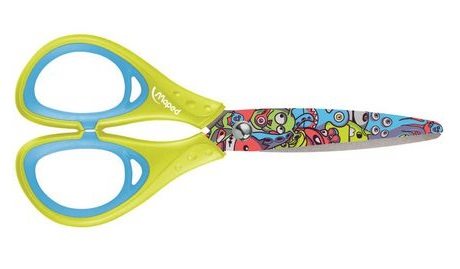 [/twocol_one][twocol_one_last]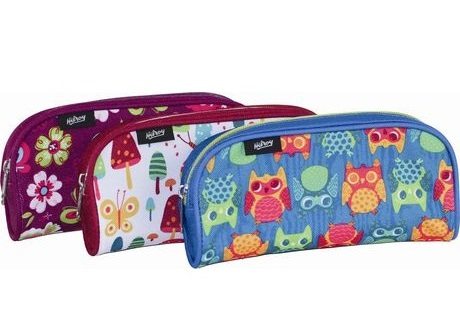 [/twocol_one_last]
Hot Back to School Fashion
Back to school signals the unofficial start of fall, which means cooler days are ahead. When you're looking for clothes, layers are a great choice, letting kids add or remove a sweater to stay comfortable. To stay on trend this year, look for colour, bold patterns and lots of different textures, for a fun and interesting look.
[twocol_one]
[/twocol_one][twocol_one_last]
[/twocol_one_last]
Back to School Technology
As your kids make their way through elementary school, they will need a computer for more and more of their schoolwork. Investing in a computer for your child may begin to make sense. We like computers that transform from tablet to laptop and back, for maximum flexibility. They're typically lightweight and portable, which is a plus for kids, plus they offer touch screens. You may also want to consider buying a cell phone for your child at some point – especially when they're old enough to walk to and from school on their own. A refurbished, pre-paid phone is a budget-friendly choice. They prevent your kids from going overboard with their minutes, and make it easy for them to buy time on their phones themselves.
[twocol_one]
[/twocol_one][twocol_one_last]
[/twocol_one_last]
Gear Up for Back to School
Two things that should be on any back to school list are a great backpack and a fun helmet. Both items will make it easier to get around and get active. When it comes to backpacks look for something colourful, with lots of pockets, that fits your child well. Fit is also paramount with helmets, but beyond that look for colour and style. The better the helmet looks, the more likely it is to be worn.
[twocol_one]
[/twocol_one][twocol_one_last]
[/twocol_one_last]
 
Happy back to school shopping!

This article was sponsored by Lougheed Town Centre, which is currently running a back to school contest. Whether you're going to elementary, high school or university, Lougheed is making Back to School fun with an online contest that lets you WIN the items you love. Like it? Click it! Win it! So easy…it's the best thing to happen to Back to School since shopping! Enter at facebook.com/lougheedtowncentre. Contest runs until September 15, 2014.
On Saturday, August 30 be one of the first 100 people to visit Lougheed Guest Services at 9:30AM to receive a Lougheed gift card with a value of up to $100!* Visit LougheedTownCentre.com for more details.
*Must be 18 years or older. 1 per person.
Vancouver Mom
Would you like to write for us? We welcome well-written guest submissions with a local interest slant. Share your tips, review local businesses and highlight hot trends for Vancouver moms. Get all the info on our Contributor Page!