Four places to take your toddler for music classes in Vancouver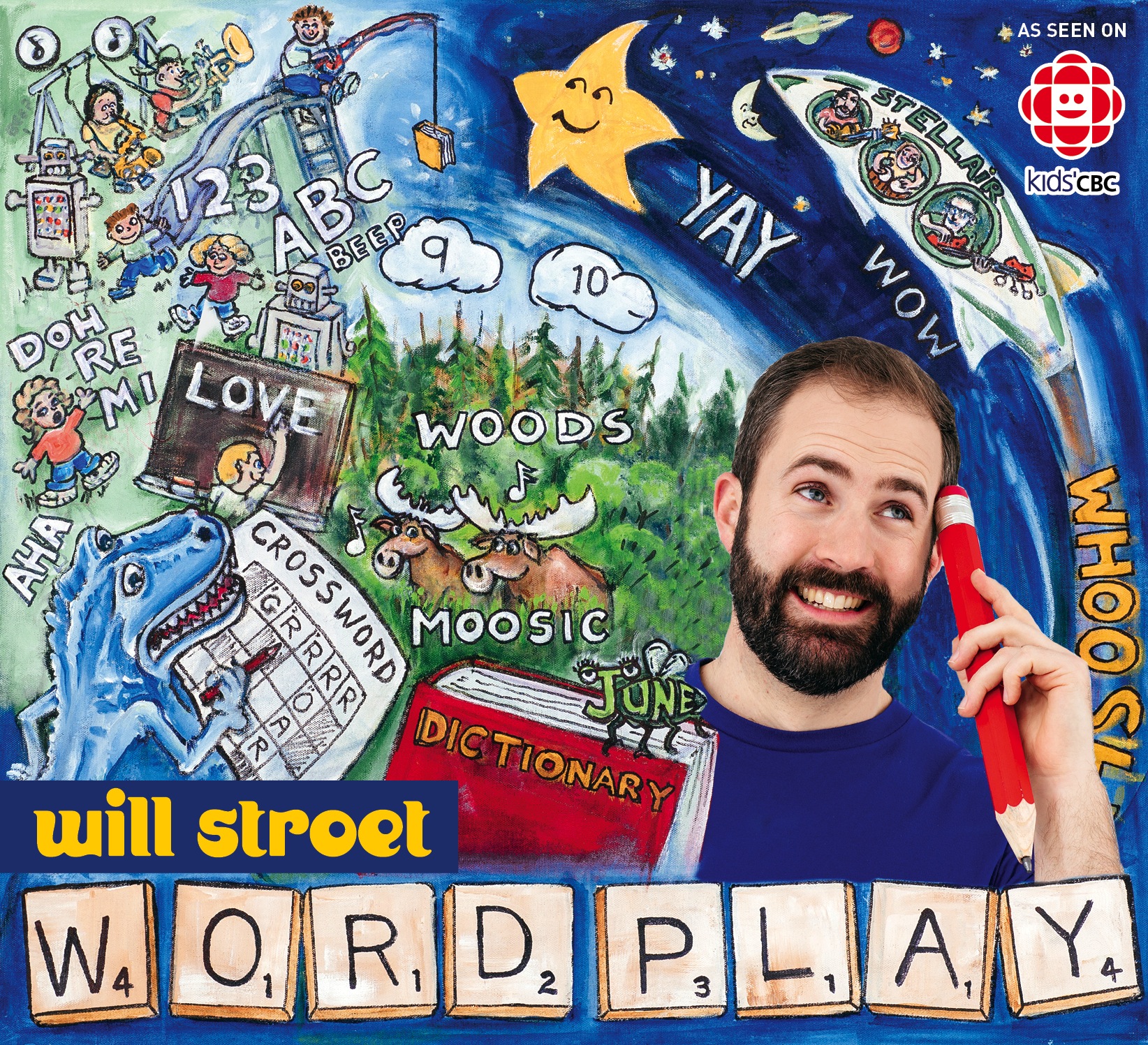 If your little one likes to bag pots and pans, loves Will Stroet, and you're wondering whether you have the next Evelyn Glennie on your hands, try a local music class. I'd definitely say try one out before committing to a whole series, and don't write off music forever if it doesn't work out. Classes and instructors can be quite different, and kids change from one month to the next (one day to the next even!).
We've got a special VM reader ticket discount for Will Stroet's album release party, read on for details.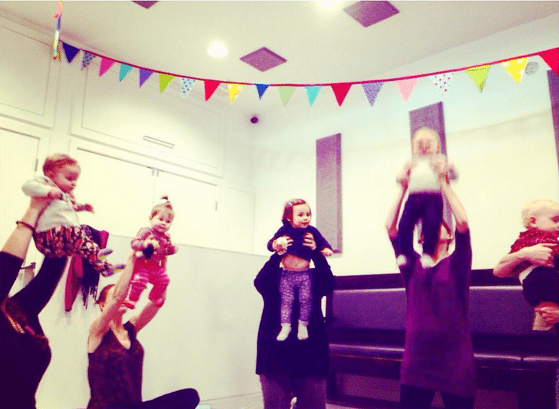 Chorus & Clouds is a super cute new arts and music studio located right inside The Pleasant shop on East 17th Ave in Mount Pleasant. Classes for little people from 0 to two years, and two years to five years cover music and movement, and focus on fun. Check out their whole family Magical Music Saturdays each month for a session of music-making, followed by hanging out and making friends.
197 East 17th Ave, Vancouver
This local studio teaches the Colourstrings method, which was developed in Finland in the 1970s. Through stories and songs, children begin learning the basics of rhythm and pitch, and then can move all the way through the program to picking up instruments like the violin or drums. Classes start with children as young as 3 months, going up to six years old.
129 E 8th Ave, Vancouver
Not just the land of hyper-accomplished teen musicians, the VAM also has an extensive early years program. Starting at 3 months, children learn songs and games that encourage them to feel music in their bodies, play and sing together in groups, and more. There are practice rooms all around as well, it's neat to hear advanced students rehearsing, you can even peek in when they leave the doors open.
1270 Chestnut St, Vancouver
See Also
From classic Orff and Kodaly music classes for tots, to piano, strings, woodwind, brass, and voice instruction, the Mozart School of Music has lots to choose from. The Orff classes in particular are built with lots of progression in mind, so if your little person gets bored by doing the same songs over and over, these classes might be a good choice. Kodaly classes get right in there early at preschool and kindergarten age to teach pitch, and the interplay between melodies – it's a great place to start if you want to get your kids learning violin or cello.
3396 Shrum Lane, Vancouver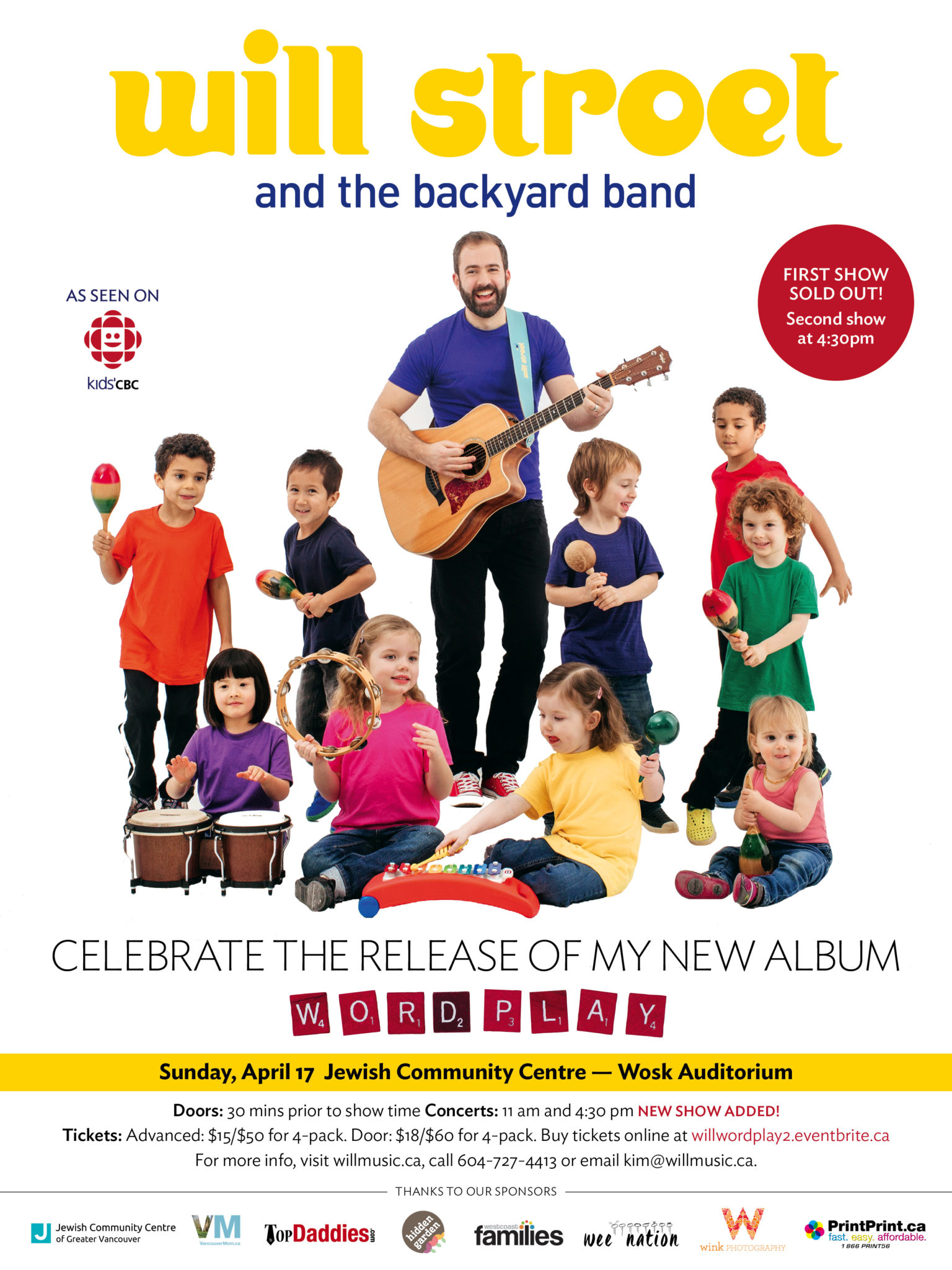 This post is sponsored by Will Stroet's Word Play. Celebrate the release of Kids' CBC star Will Stroet's new album, "Wordplay" at the Jewish Community Centre's Wosk Auditorium, 950 W. 41st Ave. Vancouver. Tickets: $15/$50 4-pack; door: $18/60 4-pack. Doors at 4:00 with screening of new videos. Concert at 4:30 pm. Buy online with a special discount for VM readers. Visit willmusic.ca for more info.
Erin McGann
Erin McGann is the former Managing Editor for Vancouver Mom and Toronto Mom Now. She drinks just a bit too much coffee, is a bit obsessed about sourcing local food, plays the cello moderately well, spends too much time on Twitter, keeps honeybees on a rooftop, and has a thing for single-malt whisky. Erin is working on a novel set in turn-of-the-century Vancouver, which her husband, son and dog have to hear about all the time, and also blogs at Erin at Large.