Vancouver Kid Style: Miou Sells Clothes With a Conscience
While summer is still here, autumn is on its way. One of the best parts of cooler fall days is the opportunity to break out a fabulous style essential: the sweater. Wool may not be the first thing you'd reach for when the weather is warm, but as mornings become more crisp it's just the thing. We recently came across a Gibsons-based company that is a great choice if you're on the hunt for super-cute knits for your little ones that you can feel good about. Miou sells European-inspired designer clothes with a conscience for kids and babies.
Sustainable and Fair Trade
Miou's clothing is hand-knit from sustainably grown baby alpaca fibre. It's also fair trade. Each piece is designed by owner Christine Dubin, and made by mothers and grandmothers in a remote area in Peru, who receive fair wages for their work. On top of that, the company donates five per cent of its profits towards the educational needs of the knitters' children.
It's fabulous if you know someone who can create hand knit clothing for your kids. If you don't, though, Miou offers an option with serious green cred. We recently had the chance to see some pieces for ourselves, and they were very soft.
Style and Substance
Miou's clothes have serious style, especially the adorable little bonnets. While their clothing isn't exactly super-cheap – bonnets and legwarmers start at $32, pants at $59, and cardigans at $79 – these are quality pieces. Like all hand knits they're one-of-a-kind. Also, if you care for them properly, they'll last not just for a few years, but for a few generations. As an extra bonus, alpaca fibre is hypo-allergenic, has natural antibacterial properties, and is flame-resistant. This means the clothes have style and safety perks.
Here in Vancouver you can find Miou clothing at Redfish Kids, Dandelion Kids and Beansprout, if you'd like to see them for yourselves and check them out before you buy them. You can also order them online.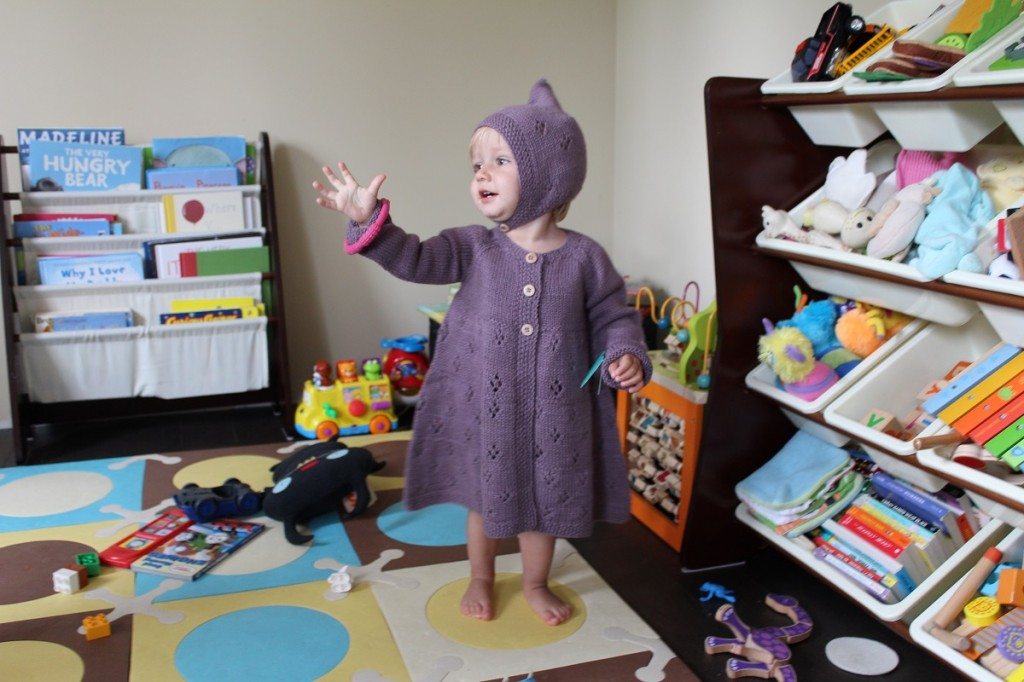 Miou Kids
Amber Strocel
Amber Strocel is a writer, aspiring math teacher, suburbanite, wife and mom of two. She believes in the power of the Internet to connect people, and she believes that numbers are the poetry of the universe. You can often find her knitting, sewing, volunteering, working in her garden, and sneaking chocolate when no one's looking. She blogs at Strocel.com and shares her photos on Instagram as @AmberStrocel.