Four Ways to De-Stress Birthday Party Planning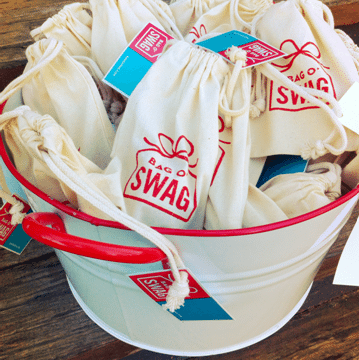 Planning a birthday party for your little one can be very stressful. Between choosing a theme, deciding on a venue, crafting the guest list, keeping track of RSVPs, shopping for decorations and loot for your goodie bags, and organizing food, it's enough to cause a mom to suffer a nervous breakdown. And we haven't even talked about running the actual party itself. Before you decide to move your whole family to a rural commune to escape the pressure, let us help. We have four easy tips that can make your next birthday party easier and more fun for everyone, including you. After all, your child's birthday is an important occasion for you, too. We think you deserve to enjoy it just as much as your little one does.
4 Tips to De-Stress Birthday Party Planning
1. Simplify
Your child's birthday party is not an occasion when you need to worry about keeping up with the Joneses. Instead, take a realistic look at what really matters to your birthday boy or girl, and what really matters to you. Anything else is totally optional. Most kids, for instance, aren't overly invested in elaborate decor or matching silverware. If you enjoy pulling out all the stops, by all means. If you don't, though, cut yourself some slack. Keep things simple by limiting the number of guests, sticking to basic food and decorations, and not planning too many activities. Kids don't really need a lot to stay happy, so don't put a lot of pressure on yourself.
2. Outsource
There's no need to be Supermom, even if you are planning a superhero birthday party. De-stress your party planning by outsourcing the preparations. If you hold the party at an outside venue, they'll often take care of the theme and the activities and the party flow. You can also hire a party company to bring the party to you, from face painting to bouncy castles to party games. Food is another thing you can outsource, whether you pick up some party trays from the grocery store or go all out and hire a caterer. You can even outsource goodie bags from companies like bagoswag.com. The outsourcing doesn't need to stop when the party ends, either – you can hire someone to come and clean your house after all the guests go home. In fact, you'll probably enjoy the party more if you're not thinking about how much vacuuming you're going to have to do.
3. Ask for Help
Outsourcing doesn't have to be limited to businesses that you hire to help with your birthday party. You can call on your friends and family for help. It can be hard to admit that you need a hand, but people are often more than happy to be of assistance, especially if you offer to return the favour. If your little one's best buddy had a party with the same theme a few months ago, his parents might have leftover decorations to help you out. You and your friends can also agree to be on-site for each other's birthday parties so that you have extra hands to help set out food, supervise activities and so on. And make sure that you and your partner are on the same page about what needs to be done to prepare for the birthday party, so that you're not bearing the full brunt of organizing.
4. Be Flexible
Not everything is going to go according to plan when you're organizing a child's birthday party. Flexibility is key to keeping your stress level low. If your first choice of venue is booked on your first choice of dates, be flexible about where and when your party happens. If you had a detailed vision of just how you were going to transform your dining room into the Great Hall at Hogwarts and it doesn't work out, cut yourself some slack. And if the day itself doesn't unfold the way you expected it to, do your best to go with the flow. At the end of the day, your little one will remember celebrating with friends, eating cake and receiving gifts. The little details won't matter so much – so don't let it get you down if things are less-than-perfect.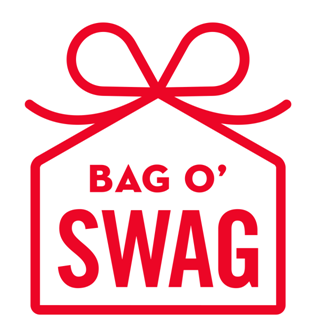 This article was sponsored by Bag O'Swag (bagoswag.com), a Vancouver based online party store that offers cleverly curated loot bags and party favours for kids and adults alike. They have dozens of unique, bag options crafted around themes to suit a variety of interests. Or, if you want to call the shots, check out their Bag Your Swag section where you can choose the contents! Easy online ordering and shipping options make Bag O'Swag the ideal, go-to party helper.


Amber Strocel
Amber Strocel is a writer, aspiring math teacher, suburbanite, wife and mom of two. She believes in the power of the Internet to connect people, and she believes that numbers are the poetry of the universe. You can often find her knitting, sewing, volunteering, working in her garden, and sneaking chocolate when no one's looking. She blogs at Strocel.com and shares her photos on Instagram as @AmberStrocel.