Choosing Summer Day Camps for your Kids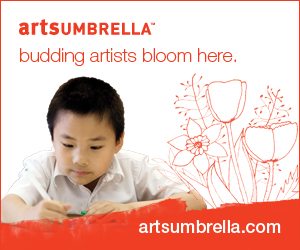 For many Vancouver kids, today is the first day back at school following Spring Break. It seems too early to be thinking about summer day camps. However, the early bird gets the worm, and nowhere is this more true than when it comes to registering your kids for day camps. Registration is already open for some summer programs, and for others it's opening in the next few weeks. If you want to have the luxury of being able to choose the best summer day camps for your kids, now is the time to choose a program.
Five Tips for Choosing Summer Day Camps
How do you choose the right kid-friendly Vancouver summer day camps, though? We have some tips to get you started:
[ordered_list style="decimal"]
Ask around. No one knows this city better than Vancouver moms, and that's especially true when we're talking about programs for kids. Your friends and neighbours are a wealth of information if you want to hear what a particular camp is like from someone who's been there, and done that. Sometimes you can also get the inside scoop on day camps that may not be well-publicized if you mine your word-of-mouth connections.
Try something you can't try at school. We all know how tight school budgets are. Schools simply can't run all the special programs they'd like. But with a broad variety of day camps on offer, summer is a great time for your kids to try something they don't get to do the rest of the year. The arts, sports, gardening, spending time outdoors – the options are endless.
Go with your child's interests. If your child loves soccer, can't get enough gymnastics, puts on plays for the whole neighbourhood, or is always holding a paintbrush, look for summer day camps that play to their strengths. If your child really loves something, they're more likely to love a day camp that includes it. And don't be afraid to sign up for more than one session: most camps vary the program slightly from week to week, so it's always new and fresh.
Make sure it fits your schedule. Summer day camps come in all shapes and sizes, from hour-long mini sessions to full-day affairs. If you're using summer day camps for childcare, you'll want to opt for something that fits your schedule. Ditto if you want to have lots of unscheduled time over the summer. Many camps offer before-and-after care for an additional fee, so be sure to ask about that if you need it.
Check out the costs. Registration fees for summer day camps vary widely. Lovely as it would be if money were no object, that's simply not the case for many Vancouver moms. So work out your budget in advance, to help you decide on the summer day camps that will fit your family best.
[/ordered_list]
What do you look for when you're choosing kid-friendly Vancouver summer day camps for your kids? We'd love to hear!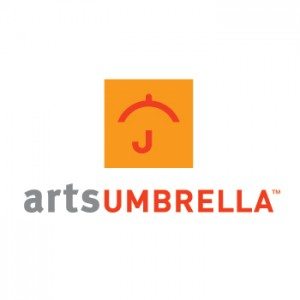 This article was sponsored by Arts Umbrella. At Arts Umbrella they believe that the arts can change young people's lives for the better. When children connect with the arts, they develop the capacity for personal expression that helps them to find their place in the world. Through their summer day camps and intensives your kids can explore architecture, dance, media arts, music, photography, theatre, visual arts and more, while also having a fabulous time!
Amber Strocel
Amber Strocel is a writer, aspiring math teacher, suburbanite, wife and mom of two. She believes in the power of the Internet to connect people, and she believes that numbers are the poetry of the universe. You can often find her knitting, sewing, volunteering, working in her garden, and sneaking chocolate when no one's looking. She blogs at Strocel.com and shares her photos on Instagram as @AmberStrocel.