This has been a stressful summer for Vancouver parents of public school students, with the ongoing labour dispute between teachers and government. We just don't know whether or not kids will be going back to school on September 2, 2014 as scheduled. Given the situation, it's easy to to put back to school preparations on the back burner. However, you might not want to do that after all.
Why You Need to Get Ready for Back to School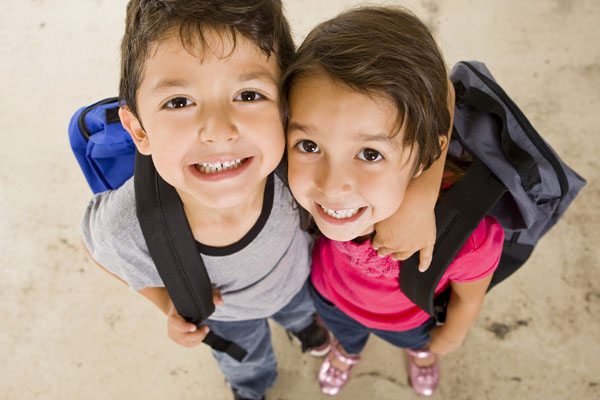 It's not a question of if kids will be going back to school, it's just a question of when. Sooner or later the labour dispute will come to an end, and when it does schools will reopen. That opening might happen very quickly, with only a few days' notice. The priority will be on getting kids back in class as quickly as possible after Labour Day, as it should be. However, this means you won't necessarily have a lot of shopping time if you wait until a contract is signed to get started.
Stores are in full swing for back to school right now, with deals on school supplies, clothes, backpacks and so on. The stock is high, with lots of selection, and the crowds are low. This is the best time to shop to keep your back to school preparations as easy and low-stress as possible. If the labour dispute continues into September you can bet that many parents will be rushing to buy the things they need. Crowds will be larger, stock will be more picked-over, and prices may rise.
Some Schools Opening on Schedule
If your child isn't attending public school, because they're too young or you've opted for another schooling option, you won't be affected by the current labour dispute. And, even if your kids do attend public school, they may be resuming other activities like daycare, extracurricular activities and so on. Some parents are also considering tutoring or temporary home schooling to keep their kids busy and learning while school is closed. In all all of these cases you'll need to be ready for back to school once September rolls around, whether or not public schools are ready to go.
Amber Strocel
Amber Strocel is a writer, aspiring math teacher, suburbanite, wife and mom of two. She believes in the power of the Internet to connect people, and she believes that numbers are the poetry of the universe. You can often find her knitting, sewing, volunteering, working in her garden, and sneaking chocolate when no one's looking. She blogs at Strocel.com and shares her photos on Instagram as @AmberStrocel.