Vancouver Mom: Mai Mowrey, Scentuals Bodycare from Nature
Mai Mowrey is the mom of three and founder of Scentuals Bodycare from Nature, an all-natural body care company. It wasn't until she moved to Vancouver from Saskatoon that she found her passion and gained a true appreciation for the natural beauty the West Coast has to offer.
"My three boys were very active in sports and I have had the opportunity to travel all over the lower mainland visiting various rinks, fields, and ball parks while spending hours with fellow sport moms. This time I spent with other active and health conscious moms opened my eyes to the unique active and natural lifestyle Vancouver has to offer."
Mai's favorite spots around town!
Deer Lake Park
It is so peaceful to walk the boardwalk around the lake. You almost forget you are in a city because all you can hear are the birds. If you look up into some of the trees you can actually see giant Heron nests. Quite the sight!
6450 Deer Lake Ave, Burnaby, (604) 294-7450
Buntzen Lake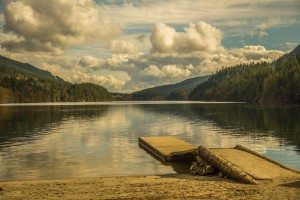 I love coming here with the family! It is a great place for picnics, and there's plenty of room for the kids to play catch and ride their bikes. The lake is gorgeous and refreshing to swim in, but my favourite part is the abundance of trails.
Park Access Road, Anmore, (604) 469-9679
Grouse Grind
A great way to get fit and exercise, I love to go there in the morning and end up on the top of the mountain with a fantastic view of Vancouver. I love that feeling of accomplishment as I take in the scene with my husband. It does get busy sometimes but it is nice to be around people doing the same thing. The fresh air and the fresh coffee at the top are my motivation.
400 Nancy Greene Way, North Vancouver, (604) 980-9311
Burnaby Winter Club
There is nothing like watching hockey in a local rink with a warm blanket and hot chocolate. I love cheering for my sons and watching them have fun on the ice. Burnaby Winter Club is a historic hockey barn where you can get that classic ice rink feel.
4990 Canada Way, Burnaby, (604) 299-7788
Vancouver Sea Wall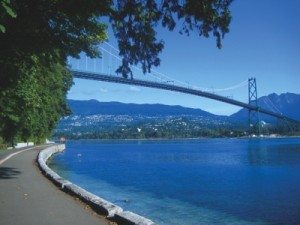 Nothing better than walking the seawall and taking in the scenery and feeling the sea breeze. Try to go early to avoid the foot traffic!
 Artisan Farmers Market at Deer Lake
I love coming here to check out all the fresh produce and goods that are all local. They typically have live music and arts and crafts to check out as well. I love getting organic corn when it's in season here!
6450 Deer Lake Ave, Burnaby, (604) 294-7450
Granville Island
Love to go there on the weekend and feel like a tourist at home.  I love the food, music and overall atmosphere. Taking the boat to Granville Island is also a delight!
1661 Duranleau Street, Vancouver, (604) 666-6655
Imge credits: Buntzenlake & Where.ca
Find more great places for moms just like you. Download JellyBeen, the social mobile app to find the best places to shop, eat and play with kids.
Vancouver Mom
Would you like to write for us? We welcome well-written guest submissions with a local interest slant. Share your tips, review local businesses and highlight hot trends for Vancouver moms. Get all the info on our Contributor Page!