Guardians of the Garden at VanDusen — a perfect challenge for busy bees!
Photo credit: Jenn Wint
Did you know a bee visits between 50-100 flowers per day collecting and depositing pollen? Neither did we until today! Declan and I got invited to VanDusen Gardens to take the Bee Strong Challenge, part of the Guardians of the Garden program. This new program aims to connect children with nature through fun, interactive activities that give them a better understanding of our planet.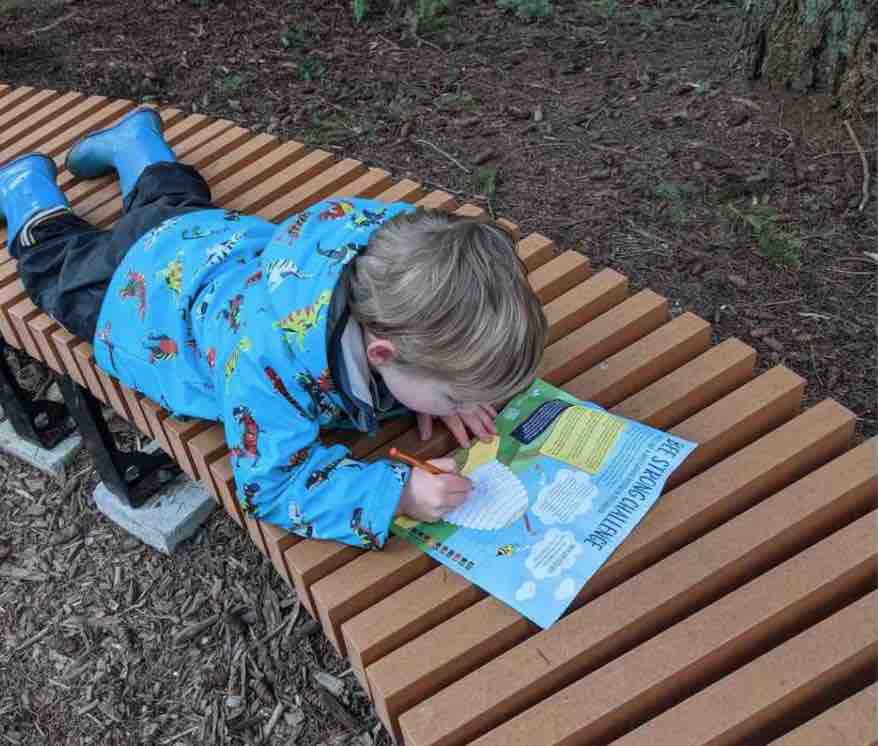 The Bee Strong Challenge took us on a scavenger hunt around the Gardens to identify 10 pollen sources. We followed a typical bee's path discovering how they forage for pollen and water and learning about pollinator-friendly flowers. We learned some fun facts along the way, including that the lily is part of the olive family and that bees love flowers with strong colour contrast.
Along our journey ,which took about an hour and a half, we learned that Spring is a time of regeneration in the Garden when plants and pollinators show their resilience after enduring harsh winters. Bees have no easy job and are so important for our environment!
At the end of our hunt, we saw some real bee huts. We then explored the maze, one of us running through without hesitation while the other got a bit stuck and had to call her son back to find her, but it was tons of fun. We really enjoyed tracking our progress on the map and marking off each flower as we found it.
At the end, we presented our completed worksheet and were awarded a Bee Strong badge, a sunflower growing kit and a tasty chocolate treat. We were also named Guardians of the Garden!
The Bee Strong Challenge is great for ages 4 – 10 and runs now through April 5 at VanDusen Gardens, 5151 Oak Street Vancouver.
>> VanDusen Garden's Bee Strong Challenge
All photos by Jenn Wint.
Jenn Wint
Jenn Wint is a writer, communications strategist and a public relations specialist. She is passionate about storytelling and community. Jenn lives in East Vancouver with her husband, 3yo son and 1yo daughter. You'll find them hanging around Vancouver's playgrounds, water parks, coffee shops and anywhere that bakes fresh cookies in-house!