Family friendly events in Metro Vancouver this weekend: August 24, 25 2019
Looking for late summer action? There's plenty to be had. The PNE is in full swing. For the pooch lovers, Pet-a-palooza is always a barking good time in Yaletown, towering sunflowers await in Chilliwack, and finally, gulp, check out the Back to School Blast where City Reach is giving out hundreds of free backpacks filled with supplies!
Family friendly events & activities this weekend!
R2R Outdoor Summer Film Series
Friday, August 23 2019, Vancouver
Join the Reel to Real (R2R) folks for their second family friendly film Friday at Granville Island's Ron Basford Park for a showcase of captivating short films from some of the boldest Canadian filmmakers. Come early for FREE animation workshops at Performance Works.
Summerfest 2019: Kids Extravaganza *Free*
Saturday, August 24 2019, North Vancouver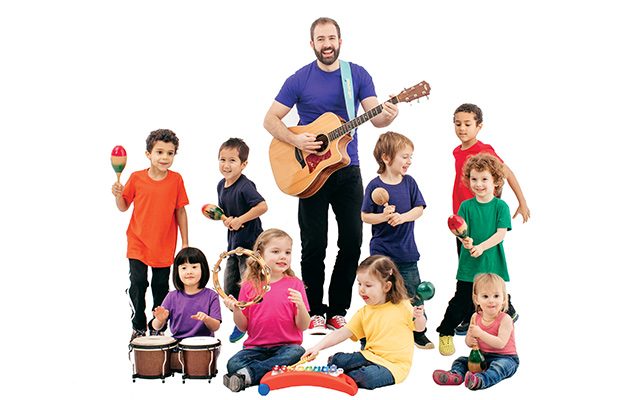 Bring the kids to the Quay for a fun-filled day of family activities including a petting zoo, interactive musical shows (Penny Pom Pom, Will's Jams and Karima Essa) and a puppet show. Stop by to take a picture with Rapunzel, Spiderman and Tinkerbell!
Apocalypse Made Easy! Play-In at Stanley Park *Free*
Saturday, August 24 2019 Vancouver
Learn to live off the land with Apocalypse Made Easy in Stanley Park. Discover how to find water, shelter and food in the park—or other wildernesses—in a fun, free game about survival, suitable for friends and families to play.
>> Apocalypse Made Easy! Play-In at Stanley Park
Back to School Blast *Free*
Saturday August 24 2019 Vancouver & Port Coquitlam
Looking for a fun, free afternoon in anticipation of a new school year? Cityreach is giving away 500 free backpacks filled with supplies, hair cuts for kids, mini-manicures for moms, inflatables, games and fun for kids, professional photographs, and more! Plus, there will be a BBQ concession and a thrift clothing sale.
CAG Family Day, Painting & Pattern *Free*
Saturday, August 24 2019, Vancouver
The CAG invites all ages to drop-in for free art-making activities that respond to their current exhibition. Responding to Rolande Souliere's Frequent Stopping V, join them to create your own abstract work in paint and paste, weaving lines and colours together to form a bold, patterned work.
>> CAG Family Day, Painting and Pattern
Pet-a-Palooza *Free*
Sunday August 25 2019, Vancouver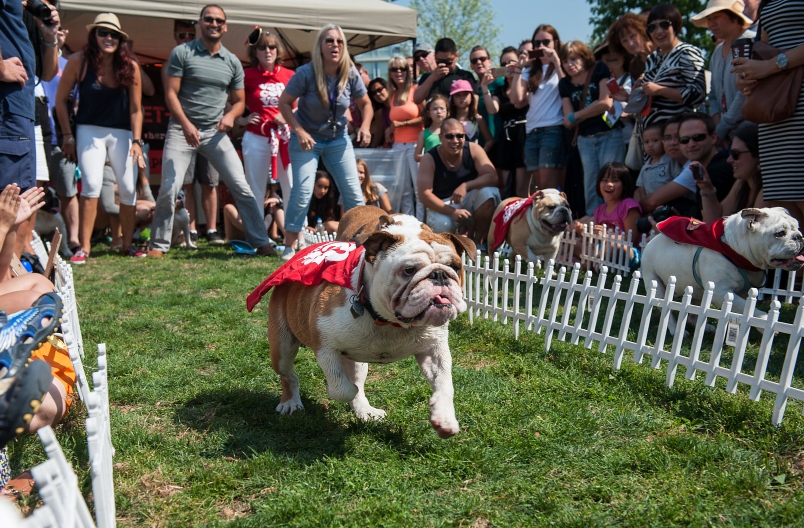 Got a few dog lovers in the house! Woof woof! Then head down to Yaletown for a pooch-centred day. Picture bulldog races, a puppy stampede, wiener dog races, cool down stations, a puppy waterpark, swag-bags, photobooths and exhibitors.
Flower fests!
Various locations from Vancouver to Chilliwack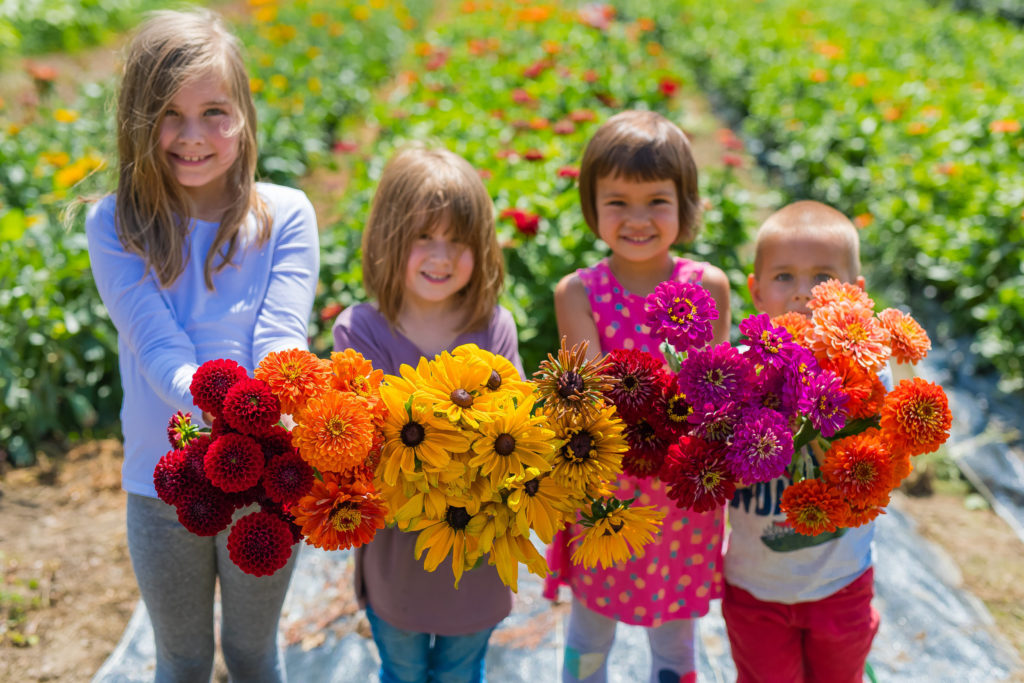 Fields of sunflowers, dahlias and wild flowers are in full bloom across the Lower Mainland and beyond. Head out for late summer vibes and perfect family photo ops!
The Fair at the PNE
Runs until September 2 2019, Vancouver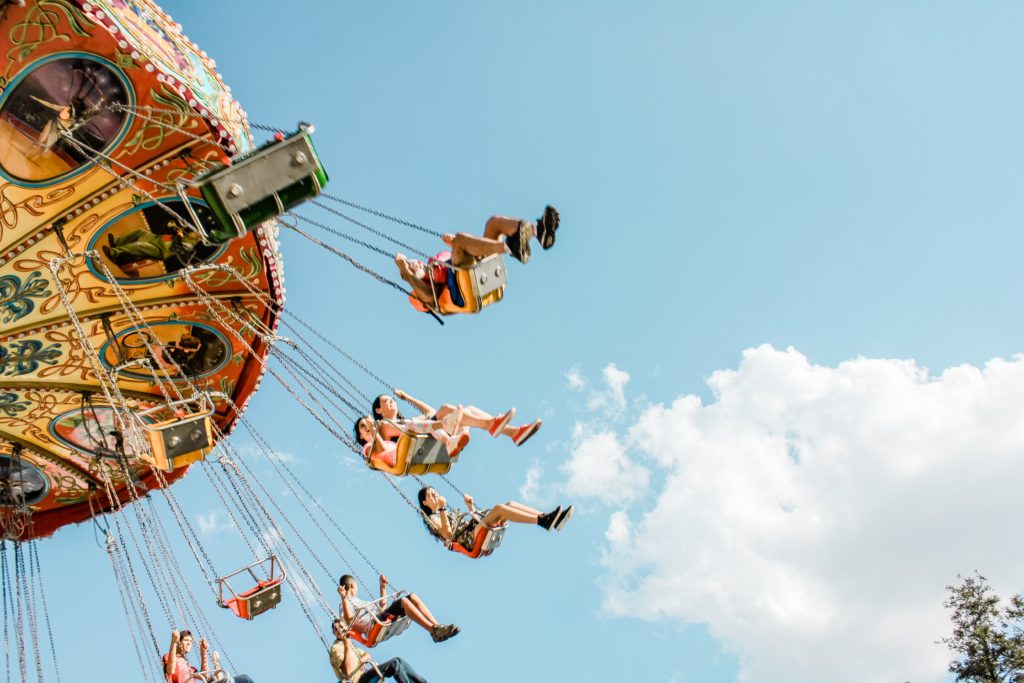 It's time for SuperDogs, blue-ribbon farm animals, mini donuts and ooey gooey ribs because the PNE Fair opens tomorrow. And of course, Playland has been going strong all summer so if you haven't, now is also the time to take a gentle ride on the Tea Cups or go nuts on The Beast!
>> The PNE
Waste to Wonder *Free*
Runs until September 8, 2019, Burnaby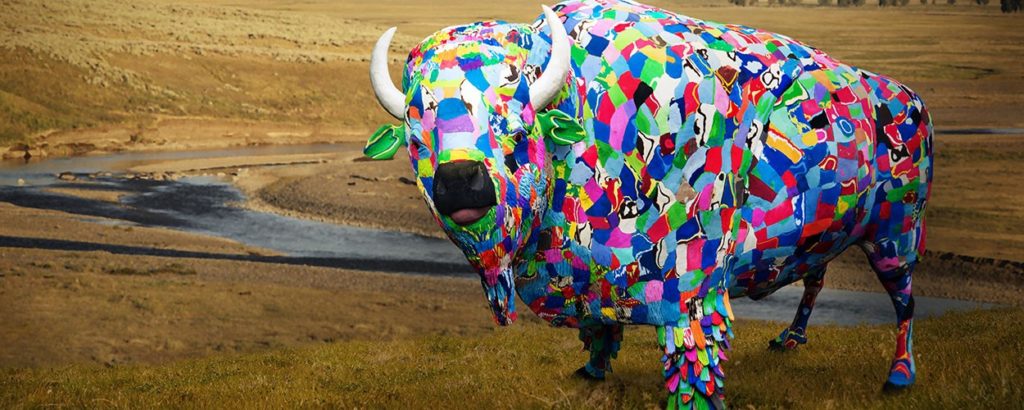 Waste to Wonder showcases five vibrant life-size sculptures of Canadian at-risk wildlife — the narwhal, orca, bison, grizzly, and caribou — each of them made from washed up and discarded flip flops. In addition to the exhibit, there are upcycling workshops, contest giveaways, and more!
Have you seen our Vancouver Mom Event Listings? Submit your own or see what's happening in our community, ow.ly/A8A430jivP8 
Harriet Fancott
Harriet Fancott is the Editor and Social Media Manager for Vancouver Mom. She has over 20 years experience in the arts, tech and mom-based blogging arenas. She lives in East Vancouver with her husband and son where they enjoy exploring all that Vancouver has to offer from festivals and events to playgrounds and beaches to sushi and ice cream (although not together).