5 Things to do in Abbotsford this summer
Guest post by photographer Julie Christine Photography
Summer is here and the days are long! They say we only get 18 summers with our kids, so every year we make a bucket-list of things we love to do around our city! This summer we are staying low key but we have more than a handful of favourite places we LOVE to check out! Some are little kid friendly and some are all about "me time!" Here are five of our favourites.
5 Things to do in Abbotsford
Drink coffee at The Penny
Start off at one of my favourite coffee shops, The Penny. Just 15 short minutes outside of Abbotsford is the cutest little coffee shop in Mission. Choose from a few simple open face sandwiches if you're hungry and some yummy drinks! My favourite: The Fraser Fog. 
Shop at Spruce Collective & More
Head back to Abbotsford to do a little shopping in historic downtown Abbotsford. Check out the Spruce Collective, and find some of the sweetest kids goods, home decor around. Plus they have the cutest kids play set up for you to actually enjoy your shopping experience. While your in the area you can also check out Montrose and George, Shop Bureaux, and Confetti & Floral Shop.

Snack at Duft & Co.
No need to get into your car quite yet, walk down Montrose to Duft & Co and find the most delicious snacks you are ever going to eat. My favourite: The sticky bun… it's definitely shareable! You can also hit The Habit Project, Old Hand Coffee and The Polly Fox for gluten-free options (do not leave without a Cowboy Cookie). Both are going to have you wanting to come back again!
Ride bikes at Willband Creek Park
As that sun starts to set, head over to gorgeous Willband Creek Park. Bring your bikes if you can. Enjoy the sun setting over the tree tops as you walk the (large) loop around the park
Eat Ice Cream at Common Good Ice Cream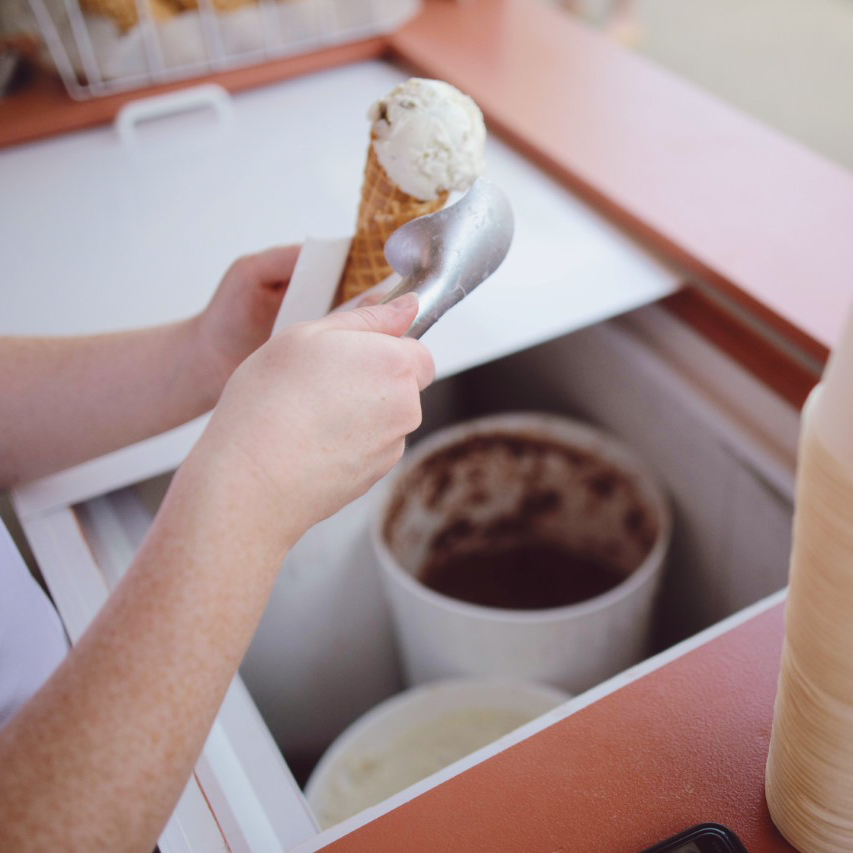 And lastly, head back up to downtown Abby to pick up the yummiest ice cream, new to downtown Abbotsford: Common Good Ice Cream, opening this Fall. Try some of their unique flavours such as Lavender Pistachio, Smoking Gun Coffee and Hickory Caramel Crunch!
Banner Photo: Codi Lynn Warmerdam taken by Julie Christine Photography
Harriet Fancott
Harriet Fancott is the Editor and Social Media Manager for Vancouver Mom. She has over 20 years experience in the arts, tech and mom-based blogging arenas. She lives in East Vancouver with her husband and son where they enjoy exploring all that Vancouver has to offer from festivals and events to playgrounds and beaches to sushi and ice cream (although not together).