Sunny days are ahead, so stock up on sunscreen and get the kids into these amazing fully outdoor watersports camps. Participants learn new skills in a beginner-friendly environment on the beautiful shores of Spanish Banks. With half and full-day camps that allow your kids to mix up their different activities, water-loving kids will find a camp they love at Windsure. Kids will be exhausted at the end of the day because of spending the day outside having fun!
>> Windsure
Get the Kids Off the Computer with These Three WaterSports
Operating camps for over 20 years, there's a reason kids keep coming back. With full-day and half-day outdoor camps running all summer long at beautiful Jericho Beach in Vancouver, Windsure's qualified instructors are committed to keeping kids happy and safe. They offer many levels of classes, from newbies to older kids who already know the basics but want to level up on their skills. It's so much fun, kids will look forward to a day at the beach.
Paddleboarding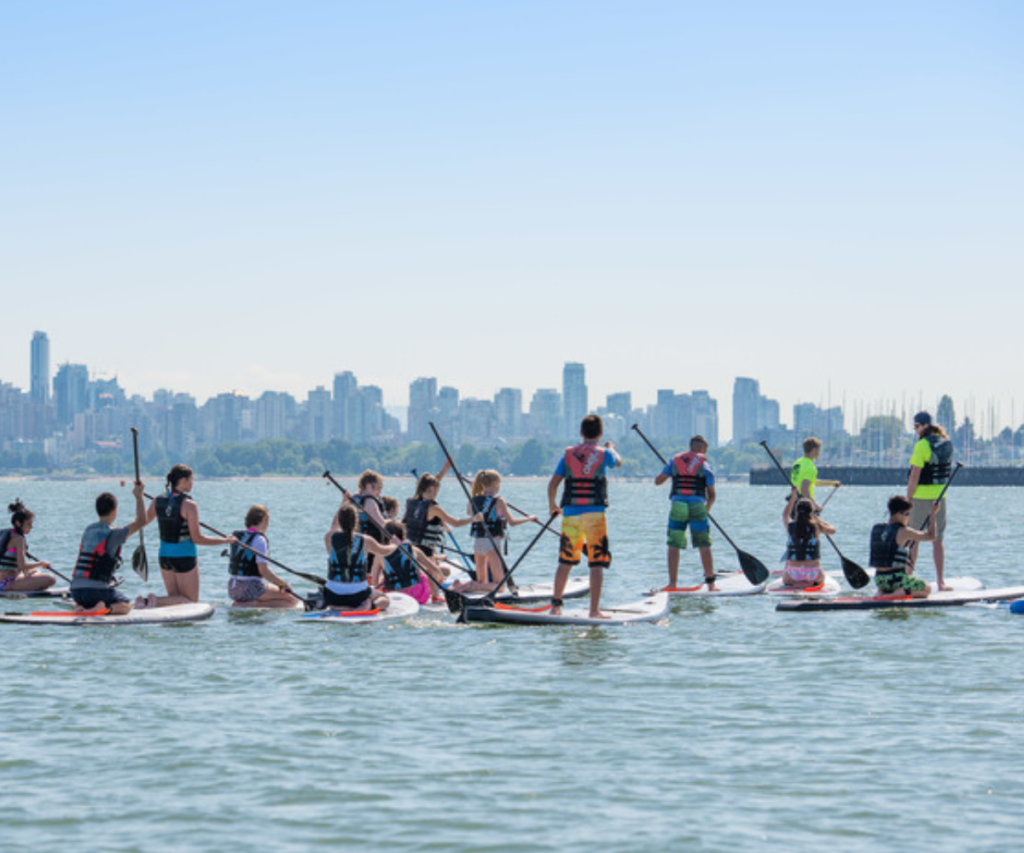 Kids will love learning the proper paddle techniques in a fun and safe, non-competitive environment. Windsure's goal is to provide beginners with the skills, knowledge, and equipment they need to become self-sufficient stand-up paddlers. Students will intermittently paddle and play beach and water games, allowing for active rest between shorter paddles. Classes for kids from ages 7-15 are available for beginner and advanced learners.
Windsurfing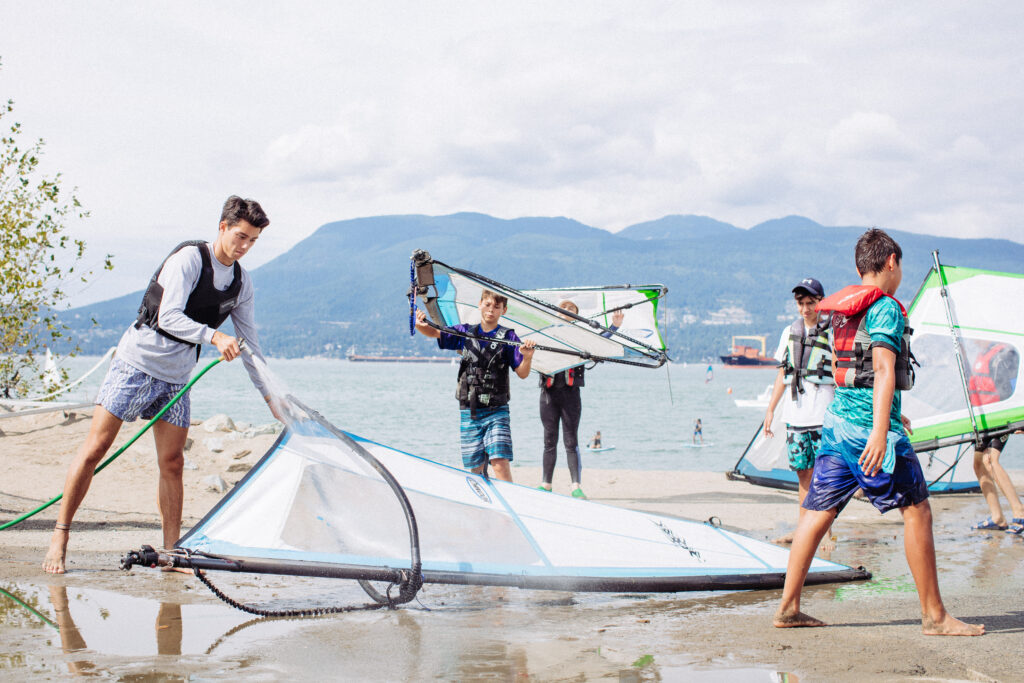 In this camp, children will find themselves on the water for half the day windsurfing, equipment knowledge, points of sail/ wind theory, steering, tacking, water and marine environment safety. Students will spend time both on land and on the water. Classes for kids from ages 7-15 are available for beginner and advanced learners.
Skimboarding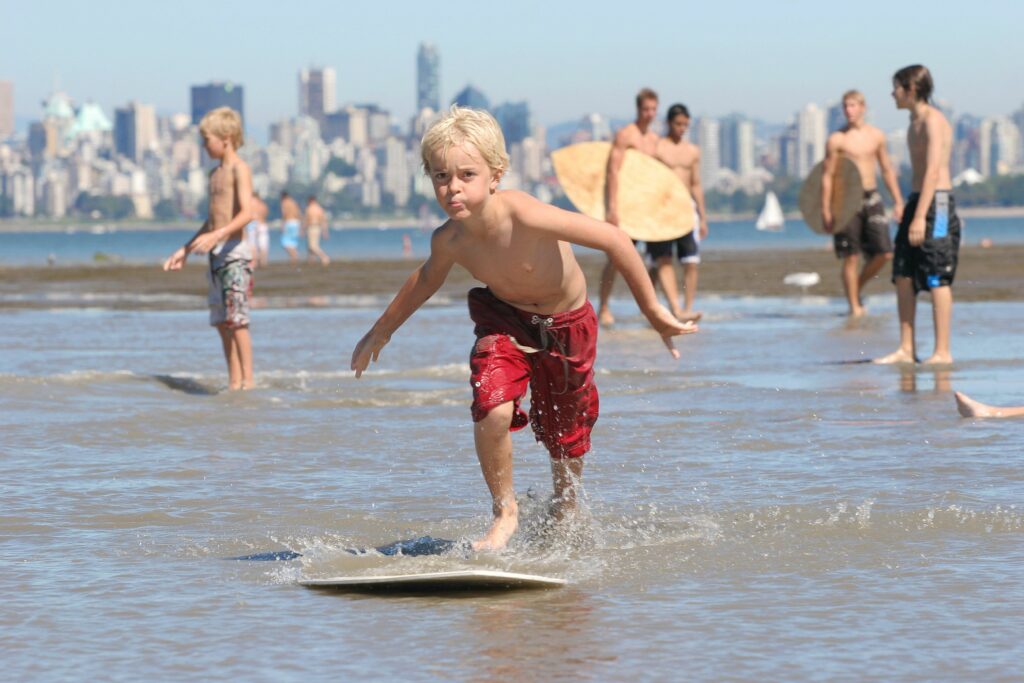 Learn how to 'skim' the tidal pools of Spanish Banks in a fun and safe environment! Get a comprehensive introduction to skimboarding for those who have never tried the sport before, or who might want to learn some new tricks. Over the course participants will learn about the tides, basic techniques of the sport – 'throwing' and 'skimming'- and maybe even delve into some tricks. Skimboarding will be especially easy to pick up for those who are experienced in boardsports such as snowboarding, skateboarding or longboarding. Classes for kids from ages 7-15 are available for beginner and advanced learners.
Register for Camps Today!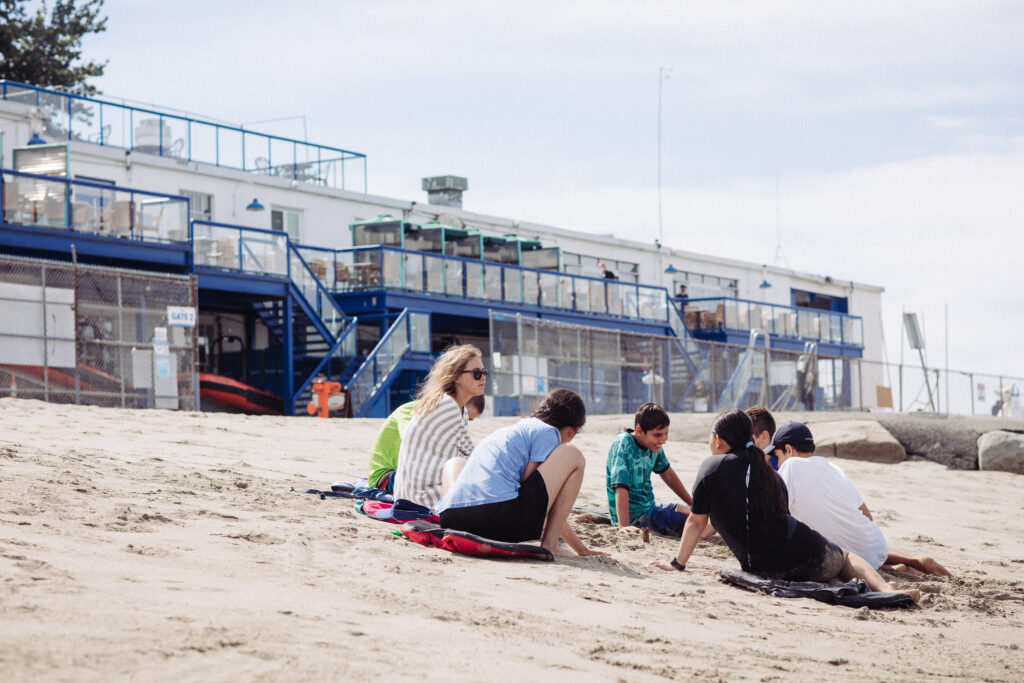 Classes run from June 20th-September 2nd
Choose from:
Windsurfing & Skimboarding/SUP (Full Day)
Windsurfing & SUP (Full Day) 
Skimboarding & SUP Youth Camp (Full Day) 
Skimboard & Explore Youth Camp (Half Day)
Skimboarding & Ultimate Frisbee Youth Camp (Full day)
SUP Youth Camp (Half Day)
Fun & SUP Youth Camp (Half Day) 
Camps fill up fast so make sure register today
Windsure
This post is sponsored by WINDSURE

Windsure is a family-run watersports business, located at beautiful Jericho Beach in West Point Grey, Vancouver. Today, we work to share our love of three quintessential Vancouver watersports: windsurfing, stand-up paddleboarding, and Skimboarding. Regardless of experience, age, ability, or comfort-level, Windsure has a program designed for anyone looking to get out on the water. Our team is dedicated to creating an experience for as many watersport-seekers as possible!
Vancouver Mom
Would you like to write for us? We welcome well-written guest submissions with a local interest slant. Share your tips, review local businesses and highlight hot trends for Vancouver moms. Get all the info on our Contributor Page!