Today's Vancouver Mom: Sarah Robbins
Hi! I am Sarah Robbins, Vancouver resident, stay at home working mom, wife and founder of numpfer™ – a line of beautifully soft, functional, multi-use bibs and blankets made from luxuriously organic fabrics. I began my company while my daughter was a couple of months old. She was in the BC Women's Newborn ICU for the first 3 days of her life, the nurses there always used washcloths as bibs, and while very absorbent, they did not provide full coverage, resulting in a very wet outfit. Once home I couldn't find the functional, absorbent, soft yet stylish bib I was searching for – and so numpfer™ was born. We are dedicated to giving back to the BC Women's Newborn ICU and hosted our first charity event in 2015 called "Sip and Savour" which was a huge success raising over $50,000. We look forward to our second annual Sip and Savour on October 3rd, 2016 at the Pipe Shop in North Vancouver. Hope to see you there!  
Sarah's favourite spots around town
So many amazing pizza places popping up but this kid friendly casual dining room is one of our favorites! The 'Pesto Ricotta' is amazing. You've got to try it.
3240 Main St, Vancouver
This is one of our favorite places to go as a family. It's so fun for Charlotte to go around and pick all the food she wants for the week. Sampling salamis at Oyama Meats, picking out new types of delicious cheese from Benton Brothers, choosing all the veggies and fruit she loves to eat.
I love this beautifully curated shop, located in cambie village it is one of my go to places to buy gifts and items for myself.
3408 Cambie St, Vancouver
One of my friends introduced me to this coffee shop when I was a new mom and I have loved it ever since. Not only is their coffee and baking seriously delicious, their service is amazing and their staff is so incredibly friendly.
639 E 15th Ave, Vancouver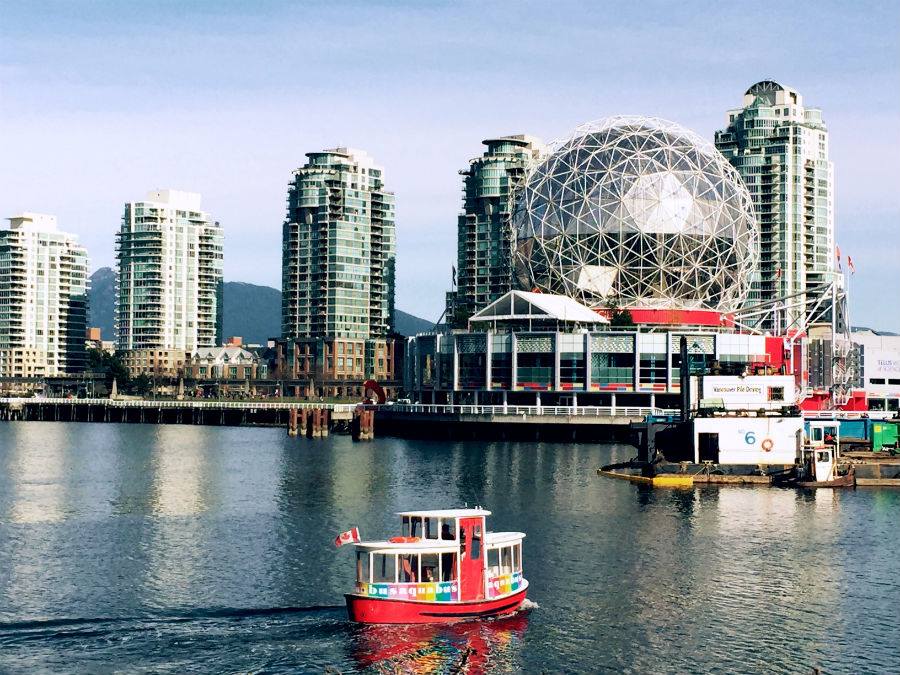 Getting a membership to science world in the fall was probably one of the best things we did. Children under 3 are free so for a couple it's only $140 for the year and you always have a place to entertain a toddler on rainy days.
1455 Quebec St, Vancouver
Find more great places for moms just like you. Download JellyBeen, the social mobile app to find the best places to shop, eat and play with kids.
Erin McGann
Erin McGann is the former Managing Editor for Vancouver Mom and Toronto Mom Now. She drinks just a bit too much coffee, is a bit obsessed about sourcing local food, plays the cello moderately well, spends too much time on Twitter, keeps honeybees on a rooftop, and has a thing for single-malt whisky. Erin is working on a novel set in turn-of-the-century Vancouver, which her husband, son and dog have to hear about all the time, and also blogs at Erin at Large.