Mom to Follow: Amy Robinson
 Mom to Follow: Amy Robinson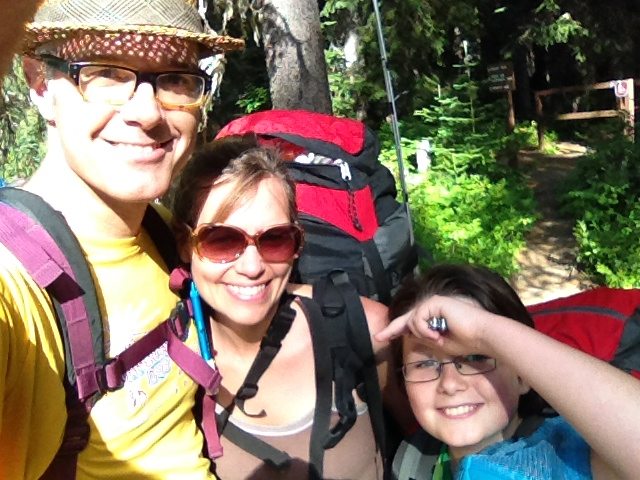 Amy is a homeschooling mom to her 10-year-old son. She and her family live, work and learn in their amazing Commercial Drive neighbourhood. They own a row house with two other couples, and can't imagine living anywhere else. In her words, "The Drive is full of amazing independent businesses, which is kind of a soft spot for me. Five years ago, I founded and help run LOCO BC, to promote the benefits of buying locally."
Seven of Amy's favorite spots in and around Commercial Drive
Britannia Community Centre
A library, gym, swimming pool, and skating rink so close to us. It helps us get our exercise, stay sane on rainy days and quench my kid's insatiable appetite for reading.
1661 Napier Street Vancouver | (604) 718-5800

Brain Boost
For kids that need extra help, or kids that fall through the cracks, this is the place for inclusion, support for all learning styles and the whole learner.
#240 – 3355 West Broadway Vancouver | (604) 723-0904

Oyama Sausage Co.
The best quality meats, locally sourced. Rest assured that Oyama raises or sources humanely raised and chemical-free meats. Plus, as an added bonus, you get a trip to Granville Island!
1689 Johnston Street, Granville Island Public Market, Vancouver | (604) 327-7407

The Seafood Club
Great quality fish at amazing prices, delivered to your door free of charge!
2485 West 14th Ave, Vancouver | 604-537-6073

Trout Lake Farmer's Market
The perfect bike ride from our house on a sunny day to stock up on BC's local bounty. And all the furry friends in the dog park help keep my son entertained.
Lakewood Drive and 13th Avenue, Vancouver | 604-879-FARM

See Also
Lynn Headwaters Park
When the need for a nature re-set kicks in for me and my boys, we head to the trails along the babbling Lynn River.
4900 Lynn Valley Road, North Vancouver | (604) 224-5739

Any Outdoor Pool
We even bought wet suits so we can go when the weather's not great. We are all water babies happier when wet!
Find more great places for moms just like you. Download JellyBeen, the social mobile app to find the best places to shop, eat and play with kids.
Vancouver Mom
Would you like to write for us? We welcome well-written guest submissions with a local interest slant. Share your tips, review local businesses and highlight hot trends for Vancouver moms. Get all the info on our Contributor Page!