Vancouver's best candy stores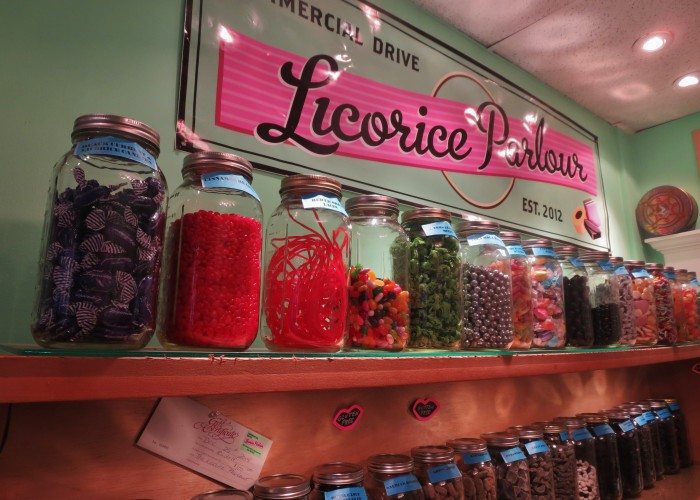 No matter what sweet treat you're craving (or, let's be honest, bribing a small person with), Vancouver's got you covered. From Dubbel Zoute licorice to old-fashioned candy from a bulk bin, everything you could possibly want is here in town.
Commercial Drive Licorice Parlour
Perhaps an acquired taste, the Commercial Drive Licorice Parlour specializes in that most polarizing of confectionary flavours: black licorice. Available in salty, sweet, and everywhere in between, if you're looking for licorice, chances are they have here. They also stock British candy and hula hoops.
1002 Commercial Drive, Vancouver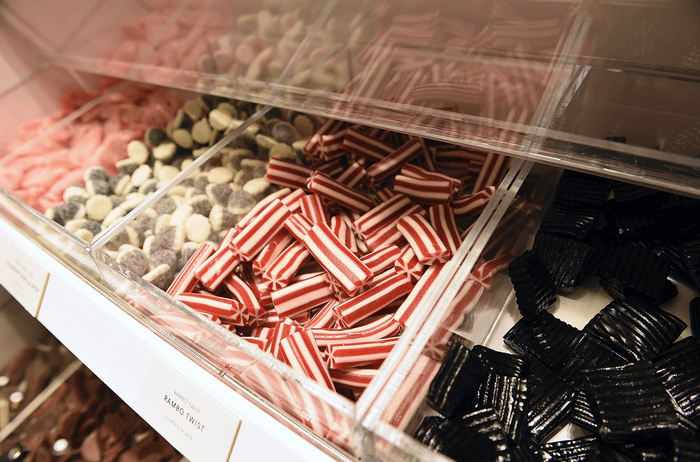 For fancy Swedish treats, visit Karameller in Yaletown. The high-quality candies here are all imported from Scandinavia, and are entirely high-fructose corn syrup-free. Little ones will love the chocolate-covered gummy bears – Minibjörnar Hallon – while you'll love the Äkta Krokant, chocolate covered crunchy toffee. Best not to tell the kids about these, as they'll just want them.
30 -1020 Mainland Street, Vancouver
If you're a lover of super-addictive sweets from Asia, a trip out to Aberdeen Mall in Richmond is in order. Check out Candyland, a candy store in the mall specializing in candy and sweets from China, Korea and Japan. This is a great place to get your hard-to-find favourites, or to try something new – you might not find this many varieties of Pocky anywhere else in town.
3710 – 4151 Hazelbridge Way, Richmond
A must-visit when you're at Granville Island, pick up a bag of bulk candies from iCandy Boutique in the Kids Market. There's a good variety of penny-candy favourites here, as well as vegan, peanut-free, gluten-free and sugar-free treats to suit a variety of needs.
1496 Cartwright St, Vancouver
Find more great places for moms just like you. Download JellyBeen, the social mobile app to find the best places to shop, eat and play with kids.
Image credits: Licorice Parlour, Karameller/Bored in Vancouver
Emily Wight
How about: Emily Wight is a working mom, science communicator, author, and the blogger behind Well Fed, Flat Broke. Her best-selling cookbook, Well fed, flat broke: Recipes for modest budgets & messy kitchens, from Arsenal Pulp Press, is available in local bookstores and online