Trending: What to do on Family Day
Family Day is this weekend, and if you're still casting about for what to do, we've collected a few ideas for you.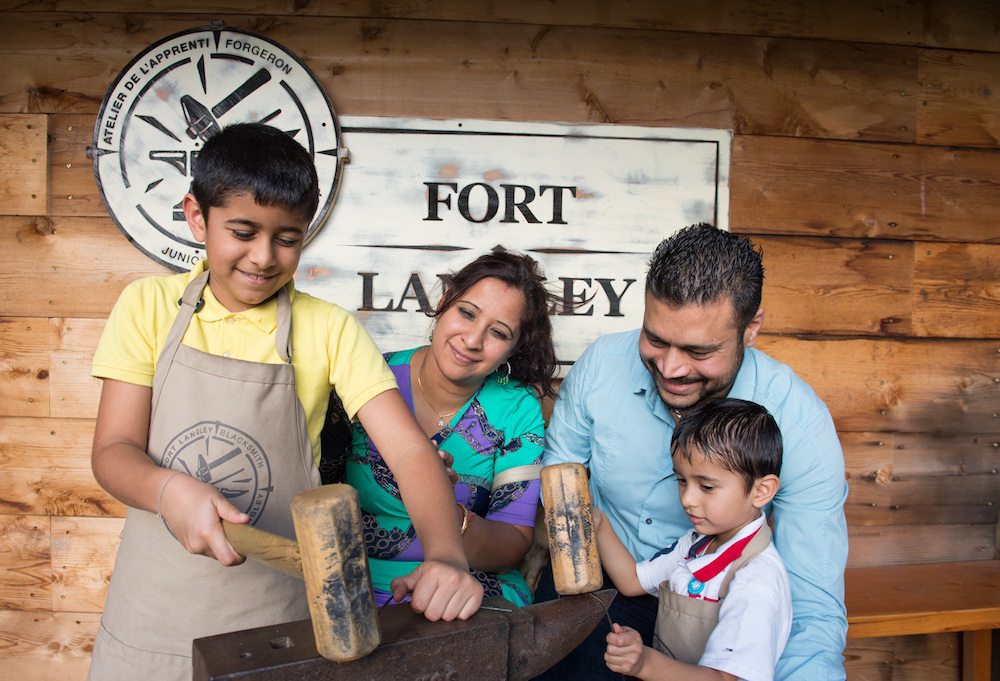 Blacksmithing demonstrations! Historic weapons demonstrations! Wander around the Fort Langley historic site and peer into the blacksmith shop, cooper's shop, and more. Kids can dress up in 19th-century clothes and get their photos taken, and put them to work doing old-school chores. Maybe they won't complain about loading the dishwasher quite so often.
23433 Mavis Ave, Fort Langley
Hang out at the Burnaby Village Museum's carousel for an afternoon of heritage crafts, entertainment with Ruffle Redbird, games, and unlimited carousel rides. It's best to register ahead of time to avoid missing out.
6501 Deer Lake Ave, Burnaby
This 55-acre park in the city has lots of space to run and roam. Spot local wildlife, have a picnic, or just breathe deep. There's free admission for kids under 18, and two adults can go free too.
5251 Oak St, Vancouver
Take a tour around this historic building in Steveston, and learn about how fishing and canning helped build Vancouver. The old canning line will be clunking into action too. Pick up a Parks Canada Xplorer booklet, fill out the answers and you can win a prize. The best part? Kids under 16 are free on Family Day. Second best part? Pajo's Fish & Chips is literally just outside the door.
12138 Fourth Ave, Richmond 
YVR Family Biking gets together for regular rides. For Family Day, they'll be starting outside Science World with some Valentine's-themed bike decorating at 10am. You can RSVP here.
Get up the mountain nice and early for a special pancake breakfast starting at 8am, try a taster of the activities the kids do at Adventure Camps, visit with the mountain's resident Barn Owl. There's a special lantern release for Lunar New Year in the afternoon too.
6400 Nancy Greene Way, North Vancouver
Find more great places for moms just like you. Download JellyBeen, the social mobile app to find the best places to shop, eat and play with kids.
Image credit: Fort Langley/Parks Canada, Grouse Mountain/Farshid Rafiei
Erin McGann
Erin McGann is the former Managing Editor for Vancouver Mom and Toronto Mom Now. She drinks just a bit too much coffee, is a bit obsessed about sourcing local food, plays the cello moderately well, spends too much time on Twitter, keeps honeybees on a rooftop, and has a thing for single-malt whisky. Erin is working on a novel set in turn-of-the-century Vancouver, which her husband, son and dog have to hear about all the time, and also blogs at Erin at Large.