Vancouver Hot Chocolate Festival flavours sure to delight your senses
Just because the holidays are over, it doesn't mean the treat season has to end. Lucky for Metro Vancouver families, the annual Hot Chocolate Festival has kicked off to give us a sweet start to the new year. The month-long festival has the area's top bakeries, coffee shops, and patisseries crafting unique flavours that taste delicious and also look like a work of art.
With over 40 participating locations and 100 plus different flavours to choose from, there is something for every family member big and small. These are the flavours that caught our attention and are sure to impress you and the kiddos.
Breakfast Date by Chez Christophe
Dessert for breakfast anyone? At first glance you may forget it's a hot chocolate because of its uncanny resemblance to a sweet weekend breakfast. Caramel chocolate combined with greek vanilla yogurt, date puree and whole milk, topped with whipped cream and finished with Chez Christophe's house-made granola. The greek yogurt provides an extra creamy texture that is hard to duplicate. If you have granola lovers in your family, be sure to schedule a breakfast date during this year's hot chocolate fest at Chez Christophe before this delicacy is gone.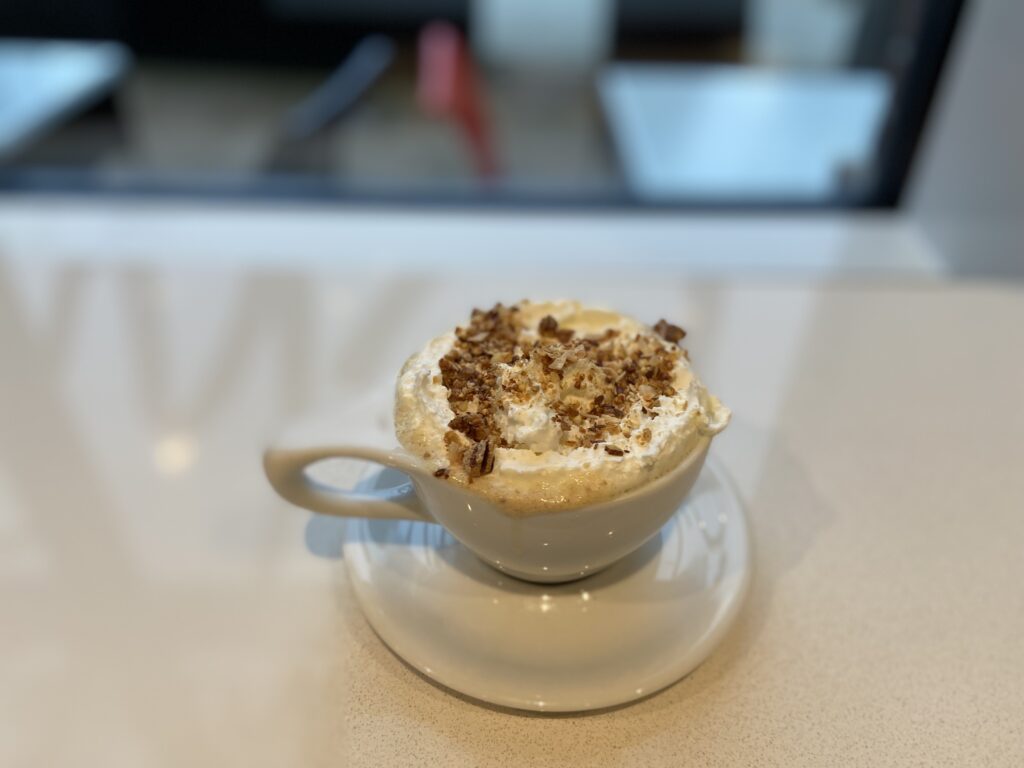 Hot Chocolate Fest: Bananako'i by Honolulu Coffee
It may have been a while since your last tropical vacation, but you don't have to wait to savour those island flavours. Honolulu Coffee has created a tropical-inspired hot chocolate with hints of passionfruit and banana. This drink is topped with banana flavoured whipped cream and is paired with a banana foster ice cream sandwich. Your inner child will be just as excited as your kids after only one sip.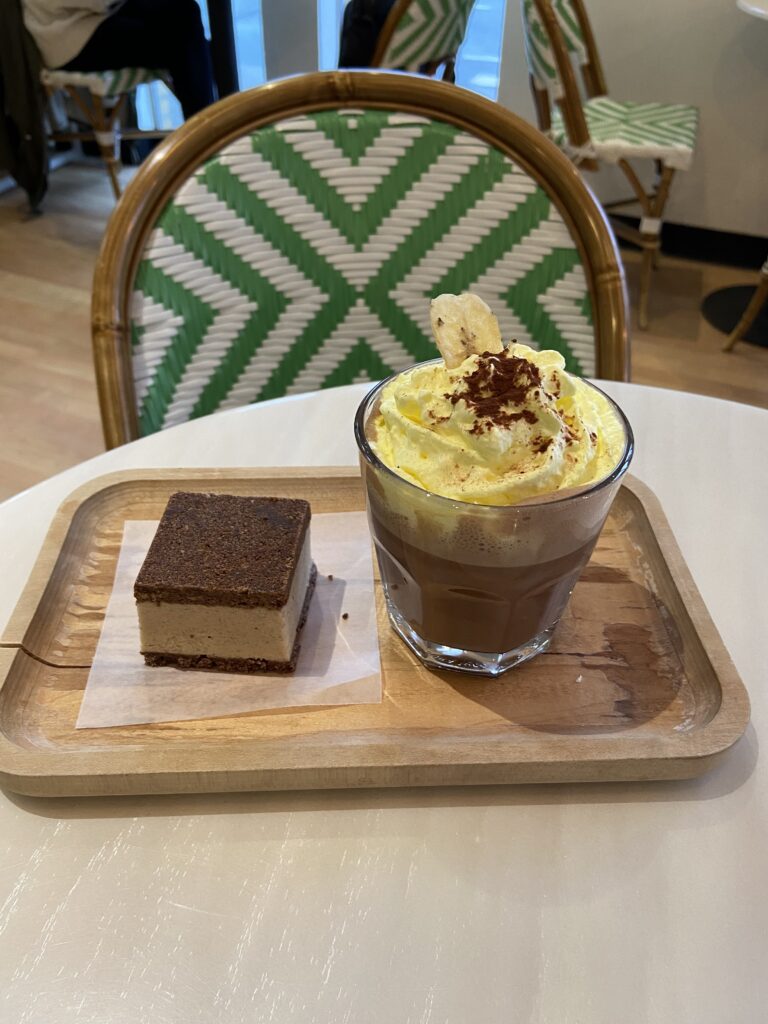 Looking for mom and me coffee shops? Here are our top local Vancouver picks.
Birthday Cake by Butter Baked Goods
If birthday cake was a drink, this is what it would and should taste like. White hot chocolate topped with pink whipped cream and decorated with coloured sprinkles. Sipping on this at Butter Baked Goods cafe space will transform you into your own fairytale. It's the perfect drink and space for a mommy and me date.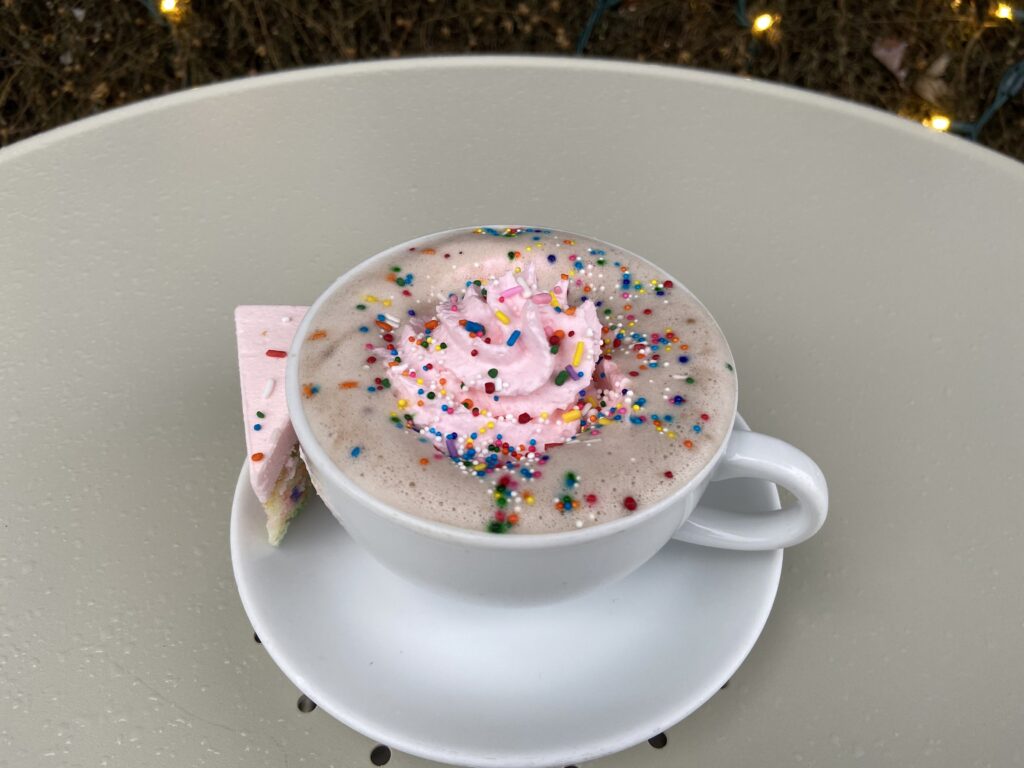 The Polar Vortex by The Bench Bakehouse
No matter your age, you can agree strawberry and chocolate is one of the best dessert pairings of all time. That's why the Bench Bakehouse's creation does not disappoint. A strawberry hot chocolate mixed with dark chocolate and fresh strawberry puree, topped with a mini chocolate brownie. Strawberry lovers will be amazed. We recommend trying this hot chocolate with oat milk for an enhanced flavour profile.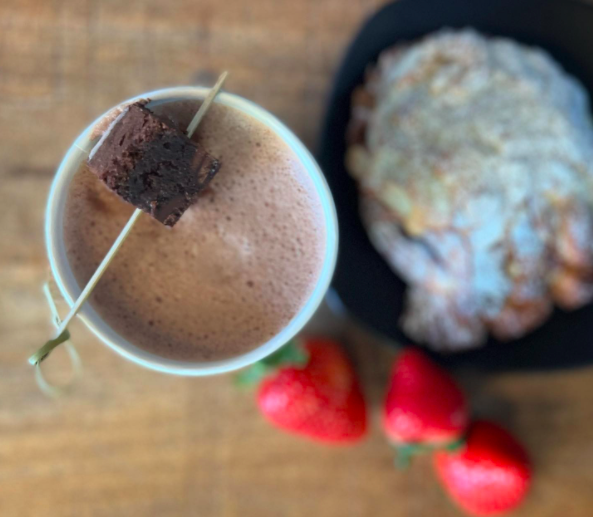 I'd Tap That – BjornBar Bakery
Calling all maple lovers! A maple hot chocolate topped with whipped cream and maple walnut fudge bites, served with a maple walnut fudge bar. There is no shortage of maple in this Canadian themed hot chocolate. It tastes as delicious as it looks.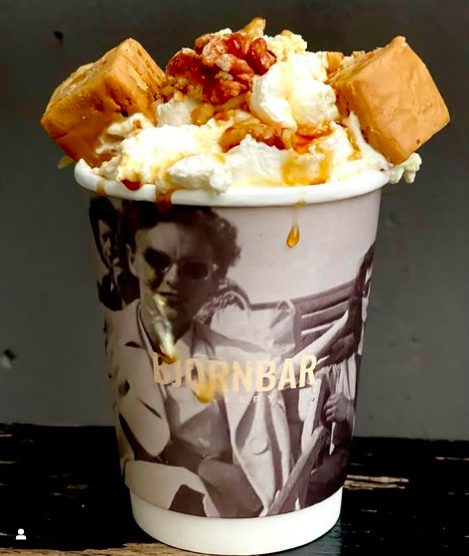 Looking for more sweet bakeries? Check out these 5 local bakeries we love.
Each hot chocolate comes with a treat carefully paired to complement the look and flavour of the drink. Time is limited as this year's festival runs until Valentine's Day. Check out hotchocolatefest.com for a full list of flavours and a virtual map to find participating locations near you. Take note of what creations intrigue you and get some input from the kids to make the experience extra fun.
Anjee Gill
A passionate storyteller, Anjee is intrigued by all things new and old. Anjee is a Vancouver based public relations consultant connecting people to brands and products. A self-proclaimed coffee connoisseur and pop culture fanatic balancing life as a new mom.