Perfect whites (wine that is) for summer nights
Is there anything better than a glass of chilled white wine on a warm day? Occasions may vary so we prepared a list with five whites for all kinds of summer nights!
Five summer sippers!
Did you miss?
Five refreshing summer bubblies
For a golden hour picnic – Singletree 2018 Viognier
Don't forget to pack your Singletree Viognier for a picnic during magic hour. You'll see how the golden light matches the hue of your wine. With aromas of peach, apricot and mango at the forefront, you might not need to pack any fruit. You will want the other traditional picnic elements: crackers, cheese, charcuterie and your family and friends.
Find it at the winery or online at singletreewinery.com for $19.48
Protip for Valley moms: Well-Seasoned has rotating picnic packs each week; easy peasy. Find the packs online here.
Did you miss? 
Top 5 wine delivery services
For a drive-in movie night- TIME 2018 Riesling
Movie night anyone? TIME Winery in Penticton, BC lives in the refurbished Pen-Mar Theatre. No wonder the TIME Riesling was awarded Best of Show! Perfect to enjoy at a drive-in movie, this cinematic wine has has notes of lime, lemon zest and stone fruit aromas. Get ready to be taken away by the flavours. 
Available at encorevineyards.ca for $22.99
Did you miss?
Rosé after Labour Day
For dinner with the girls – Evolve Elevate 2018 Ehrenfelser
The name says it all. You'll take a dinner with your besties to a whole new level if you open this beauty up! Not too sweet, Evolve wines are fresh, easy to drink and filled with bright aromatics. Choose a delicious yellow or green curry to go with the stone fruit aromas and long-lasting finish. Keep in mind, the perfect pair here is the good times you'll have with your best friends after a few sips.
Available at encorevineyards.ca for $24.99
For an outdoor concert – Haywire Switchback Pinot Gris 2017
Nothing quite says summer like an outdoor concert and crisp glass of white wine. The Haywire Switchback Pinot Gris has a creamy mouthfeel, lively acidity, and displays citrus and stone fruit characters. Made at Okanagan Crush Pad where live music events are occurring on every Thursday from July 4 until August 29!
Buy your live music tickets here and visit okanagancrushpad.ca to purchase the Haywire Switchback Pinot Gris for $22.90.
For a special celebration – McWatters Collection 2017 Chardonnay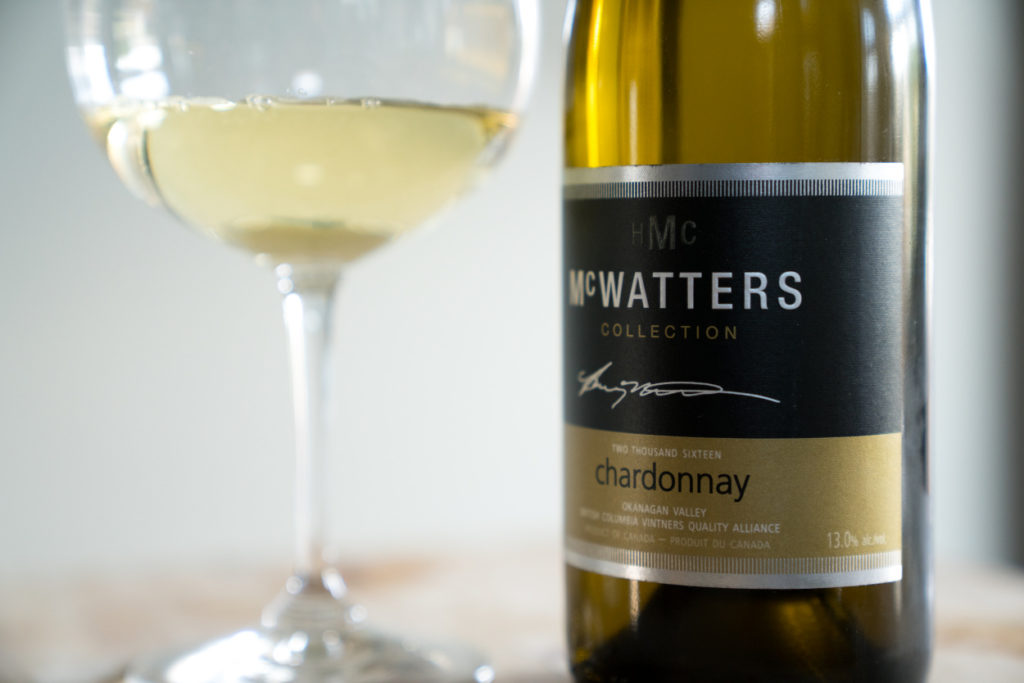 Big summer graduation or a memorable anniversary? These special occasions are perfect for trying this special wine. The McWatters Collection is an exclusive series of wine crafted to reflect the depth and complexity of the Okanagan terroir. The chardonnay displays rich and elegant notes of pineapple, honey and lemon zest with a lingering dry finish. It's no ordinary wine so save it for a celebration with the close people in your life. If the special day has not arrived yet, don't worry! This wine will age well and develop complexity until 2021.
Available at encorevineyards.ca for $24.99
Guest post by Leeann Froese, wine connoisseur and owner and partner of Town Hall Brands, a full service agency that offers design, marketing and communication services.
Vancouver Mom
Would you like to write for us? We welcome well-written guest submissions with a local interest slant. Share your tips, review local businesses and highlight hot trends for Vancouver moms. Get all the info on our Contributor Page!