Today's Vancouver Mom: Paige Manning
Hello, I'm Paige! Living the best of everyday with my husband Kaleb and our daughter Finley on the North Shore. We love adventures and keeping Finley busy every day of the week. Wether it be strolling down Lonsdale, hitting up a play space, or one of our favourite parks, we're always on the move in a million different directions. While my hubby works out of town, us two girls run the show behind Little Bean + Co, Vancouver's original mobile children's boutique. Without the help of family and friends, my little dream would have never become a reality.
[Editor's note: We had the great fortune of being stationed across from Little Bean + Co's super hip Boler trailer mobile shop at the Healthy Family Expo, and hung out loads with little Finley – these girls are the best!] 
Paige's favourite spots around town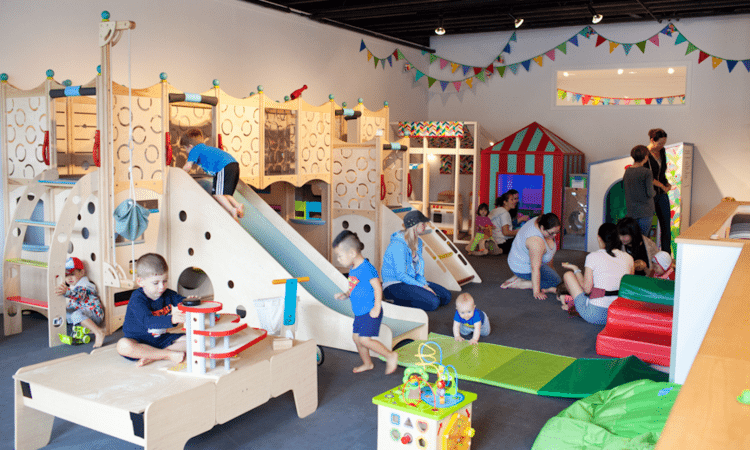 Get there early, get a vanilla latte, and avocado toast. You'll thank me later! It's a saviour on those boring days, and a huge hit when its raining, my daughter and I love it!
1650 E 12th Ave, Vancouver
They have a kids bouldering room! Its only $5 for a drop in climb and even my little one loves to try climbing the wall and running on the mats.
140-2270 Dollarton Hwy, North Vancouver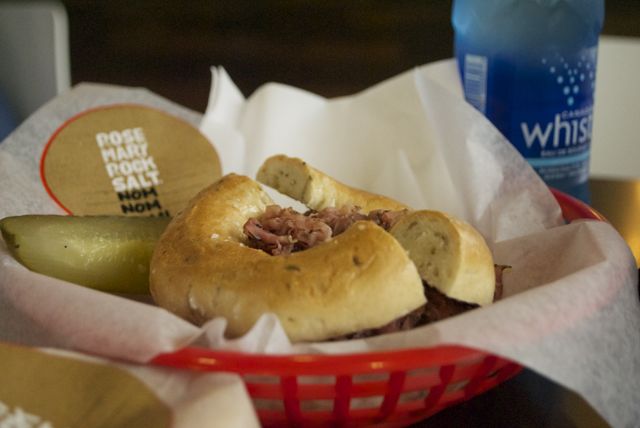 They're breakfast bagels are the perfect family morning snack, on the run, or sit in and take life in one bite at a time. The 'Skinny' on Rosemary Rocksalt is my fav!
1669 Lonsdale Ave, North Vancouver
Lonsdale Quay holds this little gem of a pizza place. Quarter of a Pizza for less than $5 and new fresh flavours made with quality ingredients. Take and bake pizza has saved dinner many times!
Lonsdale Quay, 123 Carrier Court, North Vancouver
This park has been around forever, and great things never change. It's been upgraded and expanded with amazing carved wooden structures for kids big and small, but continues to keep the nostalgia.
Foot of 17th St, West Vancouver
Tuesdays and Thursdays 9:30-11:30am, for $1 you get to play all morning in a full sized open gym. Gymnastic equipment, soft area for littles, and ride on toys. BYOC (Bring Your Own Coffee).
145 W 1st St, North Vancouver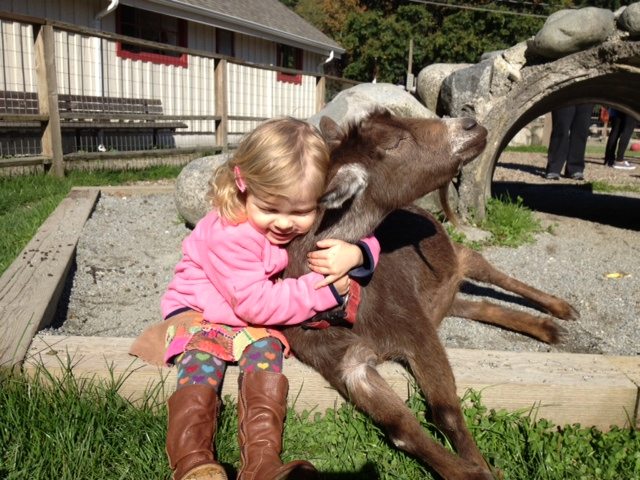 Little bit of country right in the city. All the farm animals your little ones heart desires. You get to hang out in the goat hill, and snuggle up to a bunny. Ponies, pigs, and cows oh my!
405 Seymour River Pl, North Vancouver
Connect with Paige, and find out where her amazing shop will pop up next on her website, Instagram, Twitter, and Facebook.
Find more great places for moms just like you. Download JellyBeen, the social mobile app to find the best places to shop, eat and play with kids.
Erin McGann
Erin McGann is the former Managing Editor for Vancouver Mom and Toronto Mom Now. She drinks just a bit too much coffee, is a bit obsessed about sourcing local food, plays the cello moderately well, spends too much time on Twitter, keeps honeybees on a rooftop, and has a thing for single-malt whisky. Erin is working on a novel set in turn-of-the-century Vancouver, which her husband, son and dog have to hear about all the time, and also blogs at Erin at Large.