FREE art classes for toddlers and preschoolers at Arts Umbrella on October 23rd
Think your child is too wiggly or active for art classes? Well, you might want to consider one (or more) of the drama, arts or music and play classes offered at Arts Umbrella for the toddler-preschool set. If your child is a toddler, you can register for Parent and Me class to make the transition super smooth. We know that the early years are a key point in cognitive development, a time to nurture curiosity and self-confidence. This makes an adventure in the arts – whether it's a first dance, art, or theatre class – all the more important!
Even better, on October 23rd, Vancouver Mom and Arts Umbrella are partnering to present a magical morning of fun, FREE classes for young artists ages 2-5 so you can sample classes at the Granville Island or Surrey location with your little one. This event is free but due to limited space you must register in advance.
 
Sample these FREE Arts Umbrella classes on October 23rd!
Dress-Up Drama
Surrey & Granville Island locations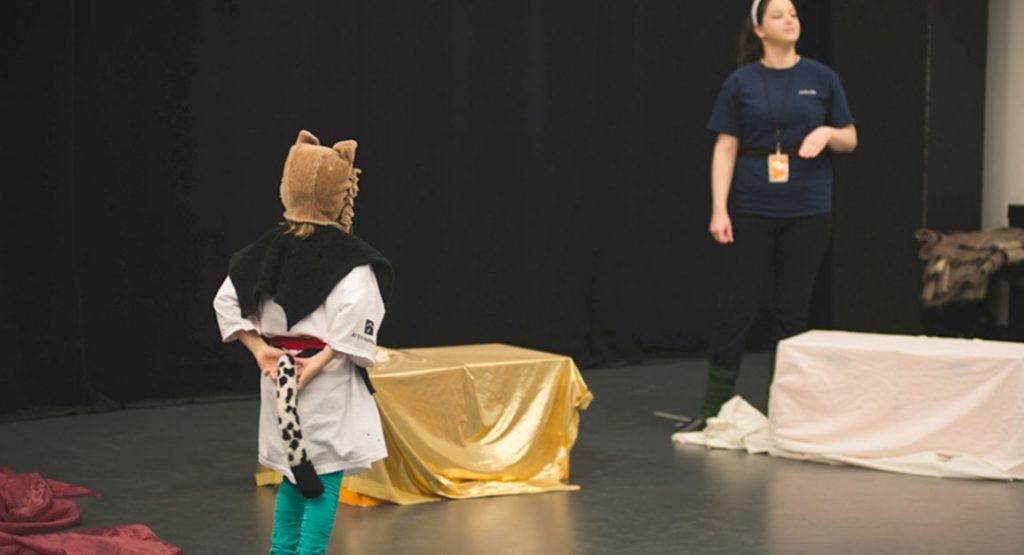 Stories from around the world inspire journeys into the world of imagination. Dress-up Drama gives kids a stage with they become fantastical creatures and characters with the help Arts Umbrella's costume trunks.
>> Register for free classes at Arts Umbrella on October 23rd
Mixed Media Art
Surrey & Granville Island locations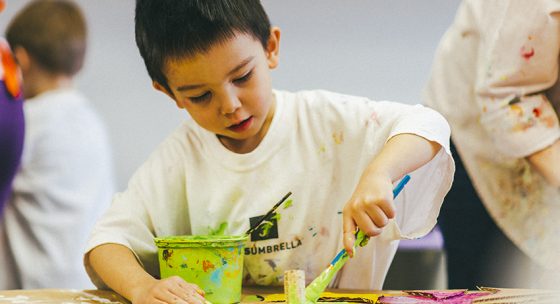 Let imagination grow! Children explore colour, pattern, and texture, and use many materials and techniques on one surface. The studio is filled with diverse materials and tools, that may include cardboard, pastels, wood, inks, and readymades.
Music & Play
Granville Island only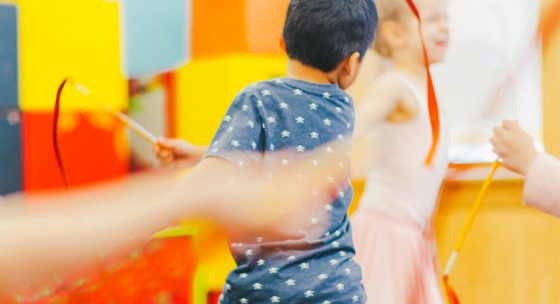 This hands-on class is a fun, interactive way to introduce music and its relationship to the body. Kids use hand-held percussion instruments to play their way through fundamentals like melody, rhythm, musical form, and ensemble collaboration. Songs, movement, and musical stories help little ones become aware of pitch, repetition, and measured time.
Register for fall Arts Umbrella class today!
 This post was sponsored by Arts Umbrella

Art can change the lives of children in incredible ways, which is why Arts Umbrella helps young artists cultivate creativity and grow self-confidence through Theatre,Visual Arts, and Dance programs. Since 1979, the not-for-profit has opened the doors for all kids ages 2 to 19 to find and explore their artistic voices. More than 21,500 children discover the magic each year – with two-thirds participating at little to no cost to their families. www.artsumbrella.com
Harriet Fancott
Harriet Fancott is the Editor and Social Media Manager for Vancouver Mom. She has over 20 years experience in the arts, tech and mom-based blogging arenas. She lives in East Vancouver with her husband and son where they enjoy exploring all that Vancouver has to offer from festivals and events to playgrounds and beaches to sushi and ice cream (although not together).