Free outdoor summer concerts and series in Vancouver
The sweet melodies of summer arrive to local plazas, parks and squares come July. Pack a picnic, dine at the food truck or just hang out listening to live free music while the kids dance (or run wild!).
Free outdoor summer concerts in Metro Vancouver
Symphony in the Park with Bernadette Peters
Saturday, June 29 & 30, 2019 Burnaby

Pack a picnic, set your blanket up on the grassy knoll and take in the symphonic strains of the VSO. This wildly popular annual event features the Vancouver Symphony Orchestra at Burnaby's Deer Lake Park, and this year Bernadette Peters is joining them for Saturday's free concert.
Protip: Pack a picnic and get their early!
Musical Nooners on the CBC Plaza
Monday – Friday from July 5 to August 16 2019, Vancouver
CBC's popular Musical Nooners are back for the 10th year. Join them weekdays from 12-1 pm for free live concerts on the CBC Plaza in downtown Vancouver. Bring the kids down on July 8th for Will's Jams!
Protip: Pick up a cold brewed coffee at the on-site, outdoor JJ Bean!
Vancouver Symphony at Sunset Beach
Sunday, July 7 2019, Vancouver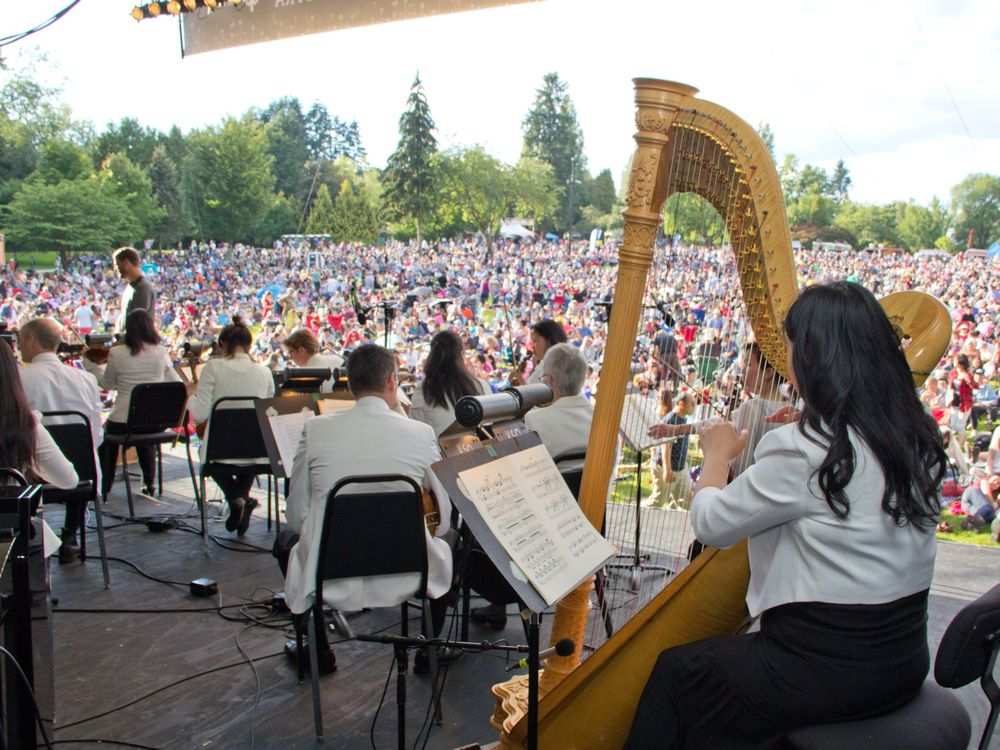 The VSO is also presenting its second concert on Vancouver's Sunset Beach. Talk about a magical setting. Bound to be jam-packed (attracted 14,000 people last year) free concert.
Protip: Get there early with your low backed chair or just wing it while you whip down the English Bay waterslide.
Burnaby Summer fun for families
Thursday evenings throughout the summer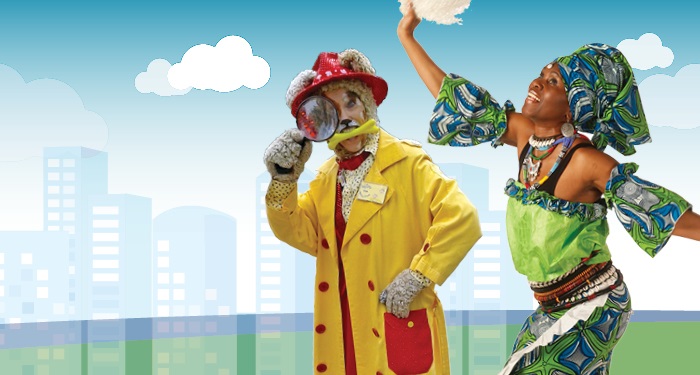 Burnaby's Civic Square features music and activities by performers including African dancer Jacky Essombe, The Vancouver Puppet Show, and Syrian Stories on Wheels.
Summer Sundays at Rocky Point Park
Sundays throughout the summer at 2 pm, Port Moody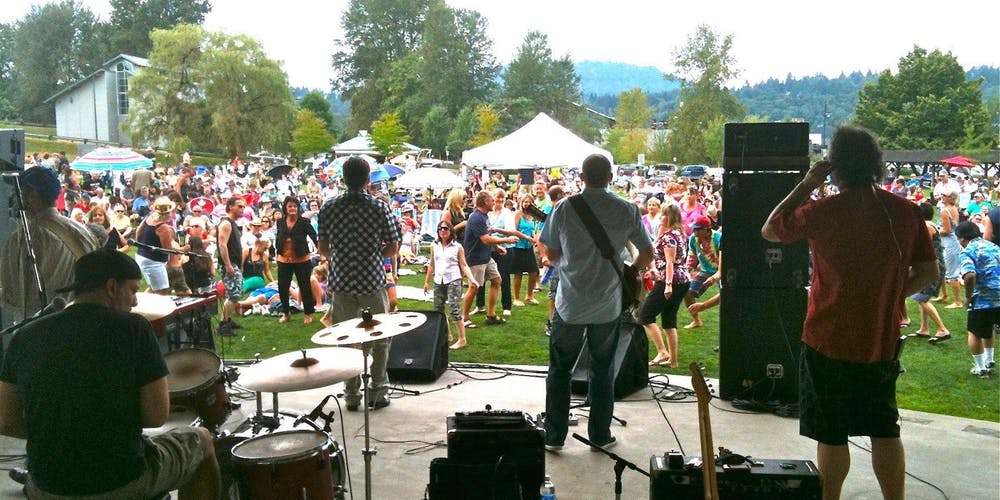 Rocky Point Park's Summer Sundays feature FREE blues, soul, funk, R&B and reggae concerts take place at 2 pm on Sundays run throughout the summer!
Pro tip: Arrive hungry and bring a suit and towel for the kids! There's to die for ice cream, a spray park and PAJOs are all right there at the ready!
>> Summer Sundays at Rocky Point Park
Summer Rock, Pop & RnB Concerts
July 12, August 2 & September 6 2019, Coquitlam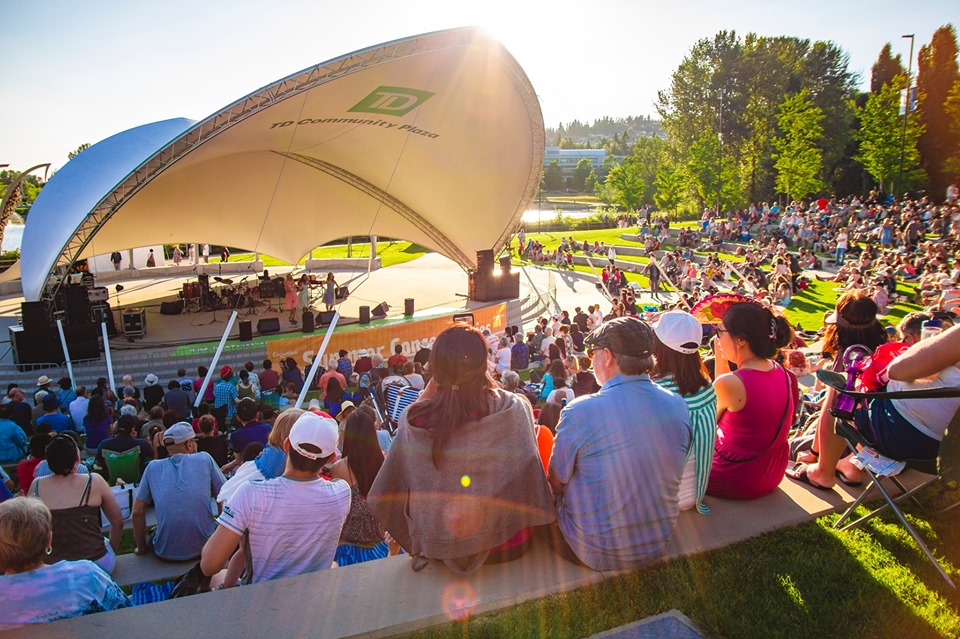 Music lovers can enjoy free summer concerts (rock, pop & rnb) under the evening sky at TD Community Plaza in Coquitlam's Town Centre Park. Sit on the grassed seating levels or bring your own chair or blanket. Child-friendly and pets on leash welcome!
>> Summer Rock, Pop & RnB Concerts
Music by the River
Tuesdays and Thursdays in July 2019 New Westminster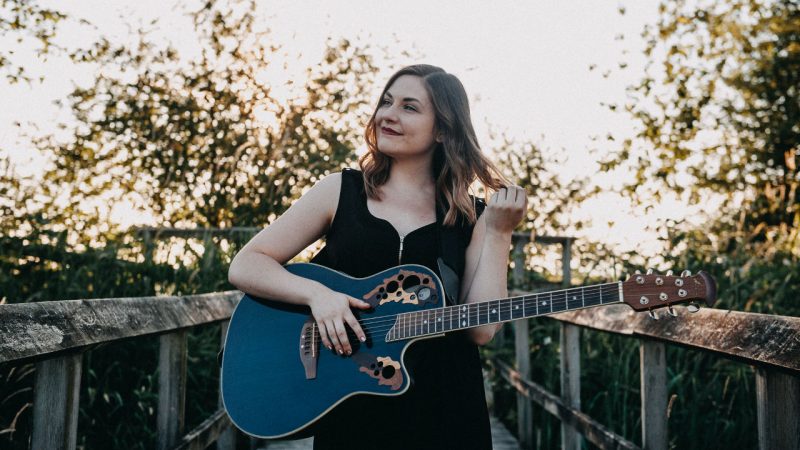 Set against the Fraser River backdrop every Tuesday and Thursday night in July, this summer concert series is a charming as they get with folksy, soul, roots, and jazzy tunes throughout the month. Come early for eats at the Pier concession stand, and indulge in a local brew from New West's own Steel and Oak Brewing Co. Wine lovers will want to imbibe in a glass from Pacific Breeze winery.
Sounds of Summer Music Series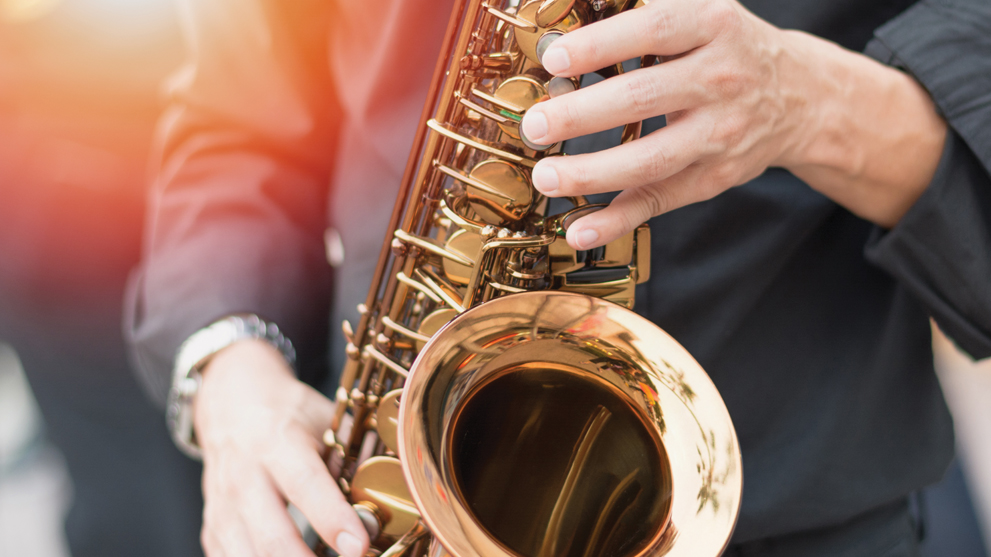 Surrey's free Sounds of Summer concert series brings toe tapping tunes to local parks. Enjoy Wednesday evening performances as well as Friday afternoon performances. Bring blankets or folding chairs and plan to carpool.
Music at the Cannery
Friday nights until August 30, 2019, Steveston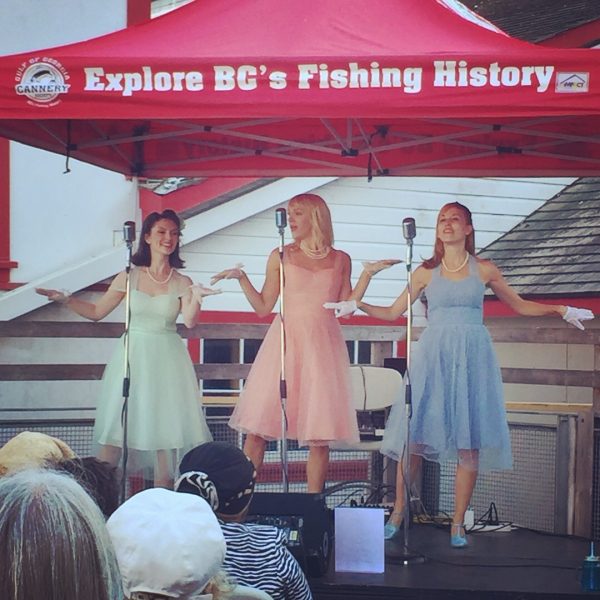 The Cannery's annual summertime evening concert series returns. Each week will feature a different musical act, catering to a wide range of musical tastes, from blues, jazz, folk and more. Cost: $7 for adults and $5 for kids 7-17.
Harriet Fancott
Harriet Fancott is the Editor and Social Media Manager for Vancouver Mom. She has over 20 years experience in the arts, tech and mom-based blogging arenas. She lives in East Vancouver with her husband and son where they enjoy exploring all that Vancouver has to offer from festivals and events to playgrounds and beaches to sushi and ice cream (although not together).