Charming Scottish show for the preschool set headlines this year's Children's Festival
It may only be March, there's but no time like the present to get your shows lined up for this year's Vancouver International Children's Festival. Tickets just went on sale, so you can get into the shows your really want to see. It all takes place on Granville Island May 27th to June 2nd with top flight acts from across the globe made specifically with kids in mind.
One must-see performance for the pre-school and kindie set is Scotland's The Polar Bears Go Up. This non-verbal, 4-star show is a charming and delightful antidote to our often frenzied modern world, and hit with the littles.
The Polar Bears Go Up full of wit and wonder
Enthralling adventure delivered with charm, wit and a sense of wonder.

~The Stage
Watch you child's face light up in this magical show and get ready to fall in love with two adorable polar bears! They've lost their prized balloon and they need to get it back. Plenty of laughs ensue as the pair come up with increasingly off-the-wall ways to reach their friend. They climb trees, jump on clouds, reach for the stars, bounce and boogie their way to the top, while stopping for sandwiches along the way, of course!
With no words, the artists skillfully and playfully tell the bears' story and create a magical world where anything is possible. Children will be swept away in this charming, visual show full of wonder and beauty. One thing is for sure, the only way is up! Perfect for the 2-6 year-old set.
A sense of joyful discovery runs throughout this delightful piece!

~ Londonist
>> Get tickets to The Polar Bears Go Up
Activity Village, a must for kids
The activity village is a must-visit. Included in your ticket price, the village is full of fun, interactive and creative activities for kids. With circus skills, face painters, a musical maze, a wishing tree, yoga, origami, twist and toddle and more, this is a place for your little people to get right in there and play. If you've got a show ticket, you get in with your wristband. You can also buy activity village wristbands for $6 per person on-site.
This post is sponsored by Vancouver International Children's Festival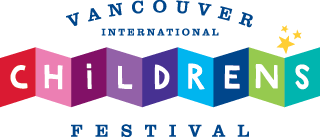 The 42nd annual Vancouver International Children's Festival takes place May 27 – June 2 on Granville Island where world-class theatre, music, dance, circus, puppetry and storytelling comes to entertain Vancouver children and families. This year, fourteen professional performing artists from as far-reaching as Scotland and the United States are scheduled to perform over 80 fantastic shows.

Harriet Fancott
Harriet Fancott is the Editor and Social Media Manager for Vancouver Mom. She has over 20 years experience in the arts, tech and mom-based blogging arenas. She lives in East Vancouver with her husband and son where they enjoy exploring all that Vancouver has to offer from festivals and events to playgrounds and beaches to sushi and ice cream (although not together).