What to do in Vancouver: The Children's Festival is Coming!
The Children's Festival is back, and this year marks the festival's 45th year. If you've never been, it's a fantastic experience designed to inspire and motivate young minds with professional artistic experiences in the most creative way possible. And this year is extra special with the return of in-person shows.
2022 Festival Details
The festival occurs May 31 – June 5 in person on Granville Island and May 31 – June 12 Online. You can expect world-class theatre, music, dance, circus, puppetry and storytelling performers who come from all over the world to entertain Vancouver children and families. This year, fourteen professional performing artists from as far as Denmark, Ireland, and the United Kingdom will perform 65 shows. Stay tuned for more performing artists joining the lineup in the coming months.
The Return of In-Person Shows
Fred Penner
Live on the Granville Island Stage and The Waterfront Theatre May 31-June 4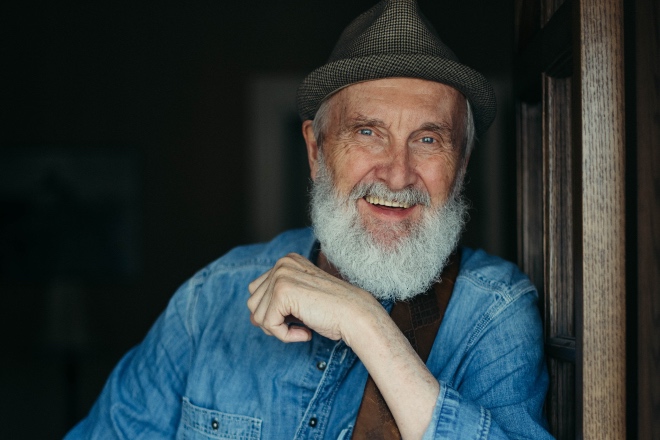 Sing along with one of Canada's best-loved children's singers, Fred Penner, on his 40th Anniversary tour of The Cat Came Back. Fred's award-winning music and meaningful lyrics have impacted generations. Your family will love singing along to all the classics you enjoyed as a child. Choose from five live shows (one is already sold out, so don't wait!)
Grab your tickets here: >> Fred Penner
Tricoter
Live at the Carousel Theatre for Young People May 31-June 5th.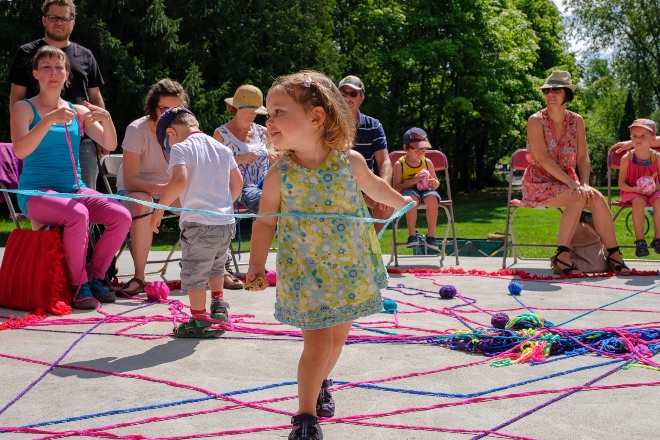 There are 10 Tricoter interactive performances taking place between May 31-June 5. Your child will love how the dancer and yarn become an ever-changing and captivating shape. As the dance and yarn wind and unwind through the space, a beautiful weaved conversation develops that connects the audience to the dancer. It's an intimate show that is sure to capture the imagination and curiosity of babies and is best suited for children aged 0-24 months.
Tickets are on sale here: Tricoter
Sing-Along With Ginalia
Live at the Waterfront Theatre on June 5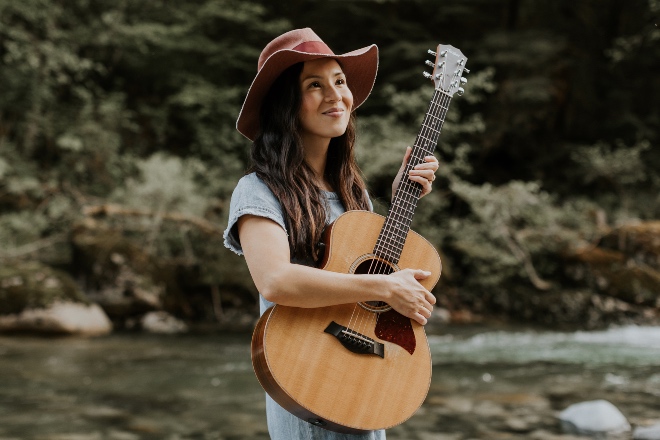 Dance and sing along in three languages with CBC-featured musician and 3x Juno nominated artist, Ginalia! Ginalia is a bright star in the family folk music world. Her shows weave audiences together with warm, upbeat and folky songs inspired by the love of family, the beauty of the west coast and the value of every child. There's much to enjoy in her collection of songs that celebrate timeless messages of hope, acceptance, and strength through kindness.
Tickets on sale here: >> Ginalia Concert
Vancouver International Children's Festival 2022
There is something for everyone at the Vancouver International Children's Festival. Tickets are now on sale!
Website: www.childrensfestival.ca
Facebook: https://www.facebook.com/KidsFest
Twitter: https://twitter.com/vicf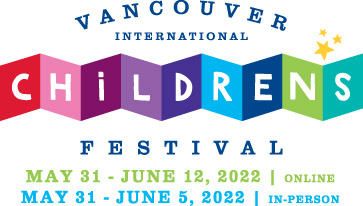 Ignite your child's playful joy at the Vancouver International Children's Festival! Enjoy spectacular shows from around the world for kids and families of all ages. The 2022 Festival takes place May 31-June 12 and will offer a mix of In-person (on Granville Island). Additionally, there are online performances featuring circus arts, puppetry, theatre, dance. Enjoy music and lots of arts activities created just for children. Tickets are on sale now!
Vancouver Mom
Would you like to write for us? We welcome well-written guest submissions with a local interest slant. Share your tips, review local businesses and highlight hot trends for Vancouver moms. Get all the info on our Contributor Page!