2013 Top 30 Vancouver Mom Blogger Ambassadors
We opened nominations for VancouverMom.ca's 2013 Top 30 Vancouver Mom Blogger contest on May 1, kicking off on of our favourite annual traditions. If you know of a fabulous Vancouver mom, who has an amazing blog, there's still time to get your nominations in. We want to hear about all the moms who are writing their hearts out!
This year, we are excited that some of our past Top 30 Vancouver Mom Blogger honourees have agreed to serve as ambassadors for us. These lovely ladies will be helping us get the word out about the event we're holding on June 19, 2013 to honour our 2013 Top 30 Vancouver Mom Bloggers, which we're calling Glam. To find out more about that, head to Glam on Eventbrite.
Meet the 2013 Top 30 Vancouver Mom Blogger Ambassadors
Now, without further ado, we'd like to introduce you to our 2013 Top 30 Vancouver Mom Blogger ambassadors:
Jessica is the writer and curator behind NorthShoreMama.ca, a blog focusing on family events, activities, recipes, giveaways and more! North Shore Mama was born in March 2012 and, since having been voted as one of Vancouver Mom's Top 30 Mom Bloggers, Jessica has enjoyed growing her blog and reaching out to her community.
Melissa was VancouverMom.ca's 2012 Top Mom Blogger. She has made several appearances on radio and television and continues to be a voice for those struggling to understand what the heck is happening with real estate in Vancouver! Her Absurd Vancouver Property of the Week series continues to resonate with Vancouverites who are watching house prices soar. She also highlights amazing and inspirational Vancouver women in her REAL Real Housewives of Vancouver feature. In "real life" Melissa is a communications professional, mother to two and fan of wine. Find her on Twitter @meliss604.
Nicole Christen is the mother of four young children and an entrepreneur with a passion for building online learning communities. Nicole is currently working toward a Master of Educational Technology degree through UBC. She is National Director of our Crisp Media sister network Entrepreneur Mom Now and founder and CEO of My Real Review (an online magazine featuring product reviews for Canadian parents).
Tairalyn describes herself this way: "I'm a sweets person, a spur of the moment person, and the kind of person who has a love hate relationship with Reality TV. I'm a loud person, I'm a proud person, and the kind of person who changes an outfit 8 times before walking out the door. I'm a pedicure person, a dramatic story teller, and a person that takes the word loyalty seriously. I'm a person who loves, to be loved. And who surrounds themselves with family and friends because they are what make my life so warm. I'm a true believer that Mondays should not exists, your birthday should be celebrated all month long, and Christmas should be a feeling you can bottle up. I believe that calories can go to hell in a handbag, along with contract small print, garden weeds and single pane windows. I only drink Tea from fine china, and believe your dreams should always scare you. A true believer that perseverance will one-day pay off. A mother who will now allow fashion to be pushed aside. I love to live outside the box, wear what makes me feel beautiful, and continue to work on being a confident woman for my baby girl to look up to."
Lisa is a communications specialist and one of the Top 30 Vancouver Mom Bloggers of 2012, who writes near-daily at The Sprog. The Sprog chronicles the bike-riding, car-sharing life of Lisa and her family in East Vancouver. A freelance writer and contributor to Vancouver Mom, Lisa is also a professional stilt performer.
Kristina Cross, currently on maternity leave, is a mother of three to a 13 year old step-daughter, a rambunctious 3 1/2 year old son and an outspoken baby girl. She is a lover of anything to do with shopping, spending money and hot summer weather. Although she wishes she was, she is in no way considered domestic but she does love to unwind with a glass of wine and an episode of Real Housewives (truth!). Kristina writes about her family's lifestyle on her blog, Swank Mama, and provides her readers with an inside look into her life, as well as product reviews and giveaways suitable for her audience. Last year, SwankMama was voted one of the Top 30 Vancouver Mom Blogs of 2012 by Vancouver Mom. You can find out more about Kristina here and you can connect with her on Facebook, Twitter and Instagram.
Jen Kossowan is a primary teacher turned Etsy shop owner and stay-at-home-mama to a two and a half year old little lady. She strives to be an engaged parent, loves experimenting in the kitchen, and adores travelling. With 'home' being both in Vancouver and in the Middle East, Jen aims to soak up as much of where she is as possible. Her family's adventures, through the eyes of her daughter, are chronicled on her blog, Mama.Papa.Bubba.
Amy Lee is a tea lover, a chocolate eater and a kale chip maker. She is also a Vancouver family photographer who photographs mothers laughing and hugging her children and that's what she blogs about – connecting and bonding with the people we love. She was one of VancouverMom.ca's Top 30 Vancouver Mom Bloggers for 2012.
Lori is a freelance writer living in Metro Vancouver and a Top 30 Vancouver Mom Blogger for 2012. She adores life as the mother of an almost 5 year old and has an amazing husband to share in the joys and challenges of parenthood and life. Catch up with Lori on her blog The Write Mama where she dishes on life, love, motherhood and half-baked banana bread, on her Facebook fan page or on Twitter where she's @thewritemama.
Nat Nanton, the founder of natnanton.com, empowers mothers to live large, while raising happy kids. Nat believes that every mother needs to love herself, grow herself, and believe in herself if she wants to shine in her role as a mom. If you're ready to live your greatest life, let her show you how. Follow Nat Nanton on Facebook and Twitter.
A worker of magic, and a creator of awesome moments, Julie spends her time balancing multiple businesses that all work towards the purpose of creating community and providing unique engagement. An engaging speaker and trainer, a passionate (and positive) blogger and a digital publisher, Julie gets to work with brands and individuals who are looking to polish their ideas and create memorable experiences for their clients and customers. A "good influence" human, whose main goals are working hard and being happy. Simple really (but super rewarding). Julie Blogs about happiness at www.3chickensandaboat.com and consults via www.threechickenconsulting.com.
Eschelle is the face and author behind Mumfection.com, where she teaches and preaches the art and concept of Mumfection. Learning that you are perfect as a person, a mother, and a creative and to not let the world get you down! She was a Top Vancouver Mom Blogger in 2012, she is a contributor for EthicalDeal, does guest spots on VancouverMom.ca, and this year even had the chance to interview a few big celebrities. Eschelle, on top of all of that, is a young mother to two boys who love thrive on the creation of chaos. You can find her on Facebook, Twitter, Pinterest, Instagram and of course her blog!
Our Sponsors
We would like to acknowledge our sponsors, who make this event possible. Our warmest thanks to: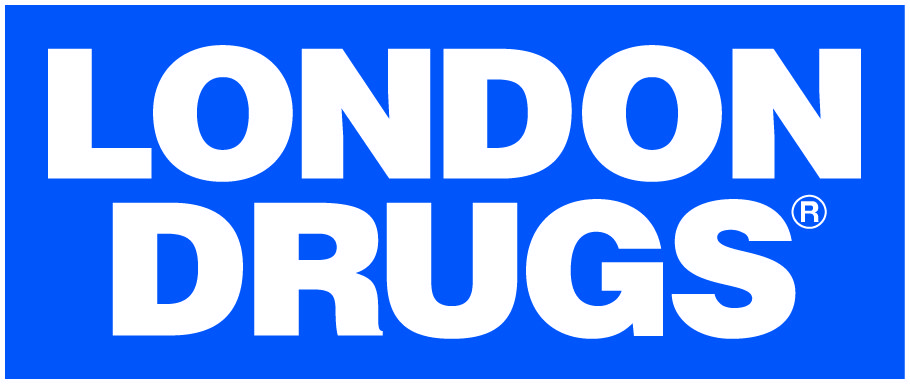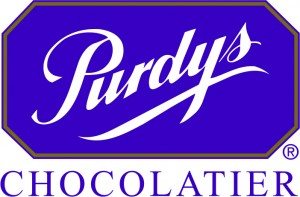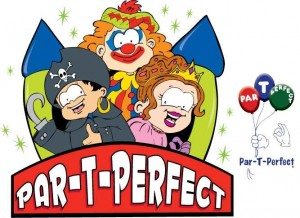 We hope to see you at Glam. Reserve your ticket on Eventbrite today!
Amber Strocel
Amber Strocel is a writer, aspiring math teacher, suburbanite, wife and mom of two. She believes in the power of the Internet to connect people, and she believes that numbers are the poetry of the universe. You can often find her knitting, sewing, volunteering, working in her garden, and sneaking chocolate when no one's looking. She blogs at Strocel.com and shares her photos on Instagram as @AmberStrocel.