Ditch all the junk, like those mouldering bits of bikes, old pots, odd pieces of wood, and make room for vegetables, flowers, and plants … and bees.
Gardenworks
A downtown place to buy good window box plants and herbs. Staff really know their stuff, plus you can find water plants for small ponds.
705 3rd St W, North Vancouver, (604) 988-8082
CB2
Surprisingly large range of nice looking balcony rail planters, outdoor pots and furniture.
1277 Robson St, Vancouver, (604) 669-9797
David Hunter Garden Centre
Knowledgable staff and a huge range of flower and vegetable seeds, as well as healthy plant starts.
2560 W Broadway, Vancouver, (604) 733-1534
UBC Farm
Weekly farmers market in the warm months can include plants starts. Staff always happy to talk plants and growing ideas.
3461 Ross Drive, Vancouver, (604) 822-5092
Dykhof Nursery
North Shore plants and flowers by reliable growers. Big range of seeds, as well as every outdoor or indoor pot you could imagine.
460 Mountain Hwy, North Vancouver, (604) 985-1914
Bee Space
Gathering place of Hives for Humanity, and a great place to start if you'd like to include bees in your garden.
580 Powell, Vancouver
Image Credit: Erin McGann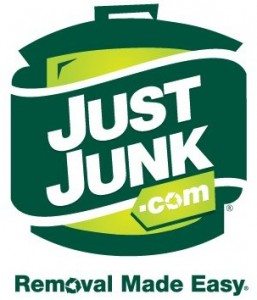 This post is sponsored by JUSTJUNK®, an award-winning, fast, local, professional junk removal service.
We will remove almost anything from anywhere. You simply point to what junk and rubbish you would like removed and our uniformed junk removal team will do all the lifting, loading and hauling for you. We make every effort to recycle and donate any reusable materials that we remove to local charities or recycling facilities.
Find more great places for moms just like you. Download JellyBeen, the social mobile app to find the best places to shop, eat and play with kids.
Erin McGann
Erin McGann is the former Managing Editor for Vancouver Mom and Toronto Mom Now. She drinks just a bit too much coffee, is a bit obsessed about sourcing local food, plays the cello moderately well, spends too much time on Twitter, keeps honeybees on a rooftop, and has a thing for single-malt whisky. Erin is working on a novel set in turn-of-the-century Vancouver, which her husband, son and dog have to hear about all the time, and also blogs at Erin at Large.