Cool Off in Urban Oasis: Outdoor Pools in Vancouver BC
Photo credit: Pexel
Calling all water lovers and sunseekers, it's time to explore the outdoor pools in Vancouver! When the summer heat cranks up, there's no better way to cool down and make a splash than by exploring the Vancouver's incredible outdoor pools. Get ready to embark on an aquatic journey that will leave you refreshed, rejuvenated, and grinning from ear to ear! So grab your swim gear and let's dive into the fantastic world of Kitsilano Pool, Second Beach, New Brighton, and Maple Grove.
Outdoor pools in Vancouver, BC
Kitsilano Beach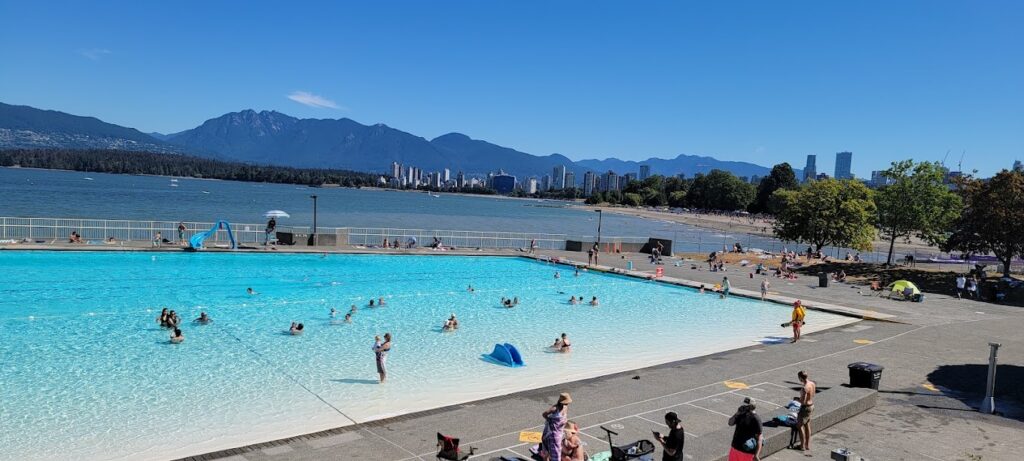 First up is the legendary Kitsilano Pool, a beloved gem that beckons locals and tourists alike. With its mesmerizing vistas of English Bay, this saltwater oasis boasts an unparalleled setting. Picture yourself floating in the shimmering water, surrounded by lush greenery and panoramic ocean views. Ah, bliss! And don't forget to snag a prime spot on the expansive deck to soak up the sun's warm rays.

Location: 2305 Cornwall Ave, Vancouver, BC 
Hours: 9am-830pm
Now Open
Second Beach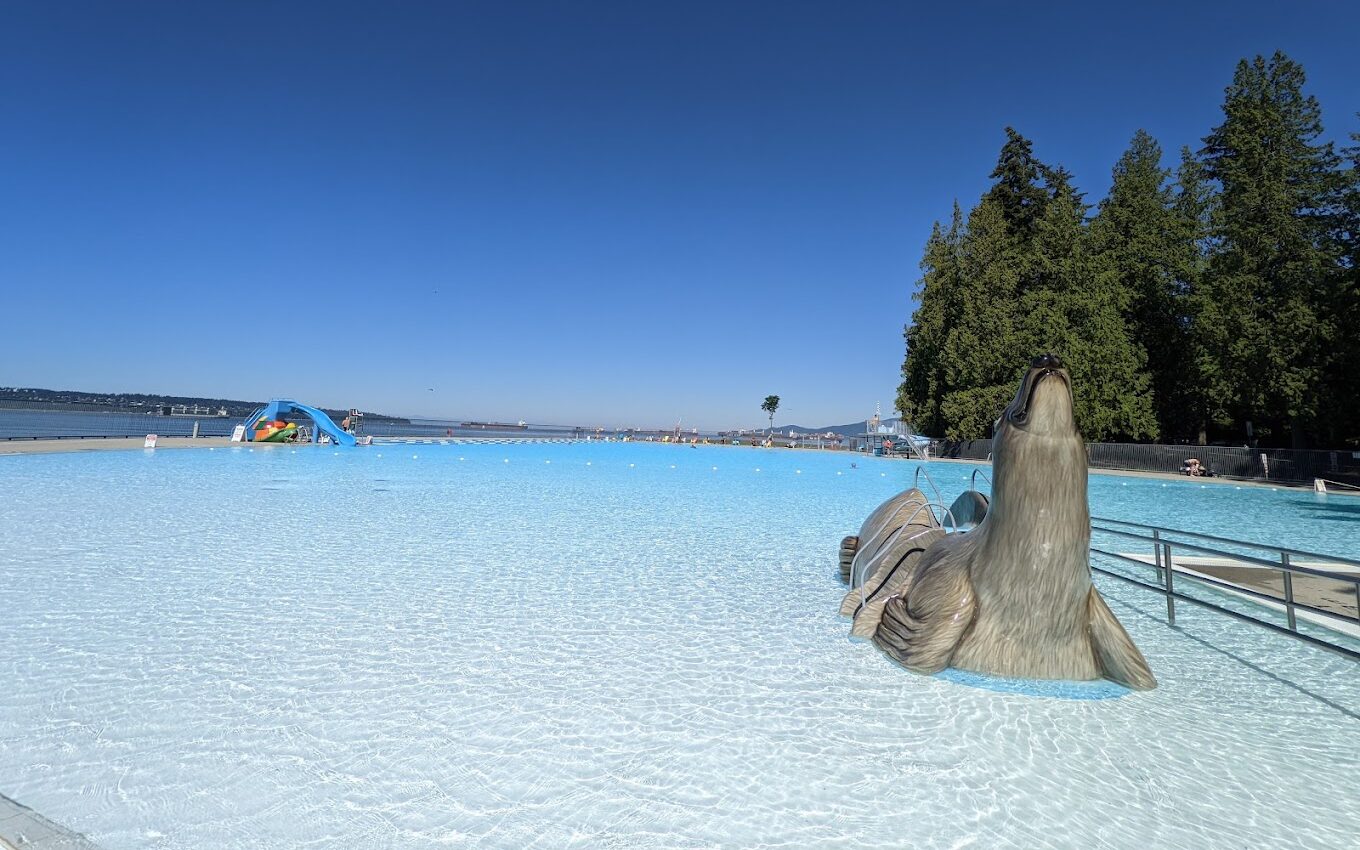 Venture to the enchanting Second Beach pool nestled within the iconic Stanley Park. A family-friendly haven, it promises endless fun for kids and adults alike. Watch as little ones splash and giggle in the playful water features, while you bask in the park's natural beauty. Surrounded by towering trees and the distant cityscape, this pool offers a delightful blend of excitement and tranquility.

Location: Stanley Park Dr, Vancouver, BC
Hours: 1215pm-230pm, 3-515pm, 545pm-745pm
Now Open
Brighton Pool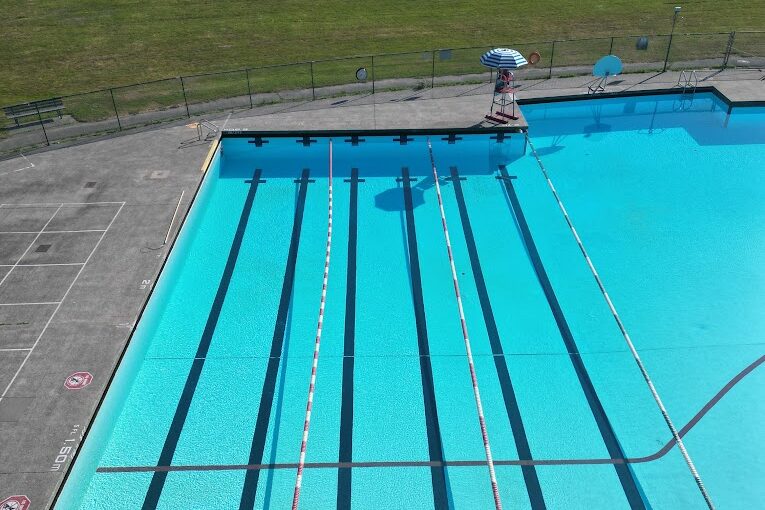 If you're seeking a hidden oasis off the beaten path, head east to the charming New Brighton pool. Tucked away in East Vancouver, it's a well-kept secret cherished by locals. Immerse yourself in the clear, inviting water, enveloped by majestic mountains and verdant forests. It's a nature lover's paradise where you can escape the urban hustle and reconnect with the serenity of the great outdoors.
Location: : 3201 New Brighton Rd, Vancouver, BC
Hours: Monday – Friday (7am-830pm), Saturday and Sunday (9am-830pm)
Now Open
Maple Grove Pool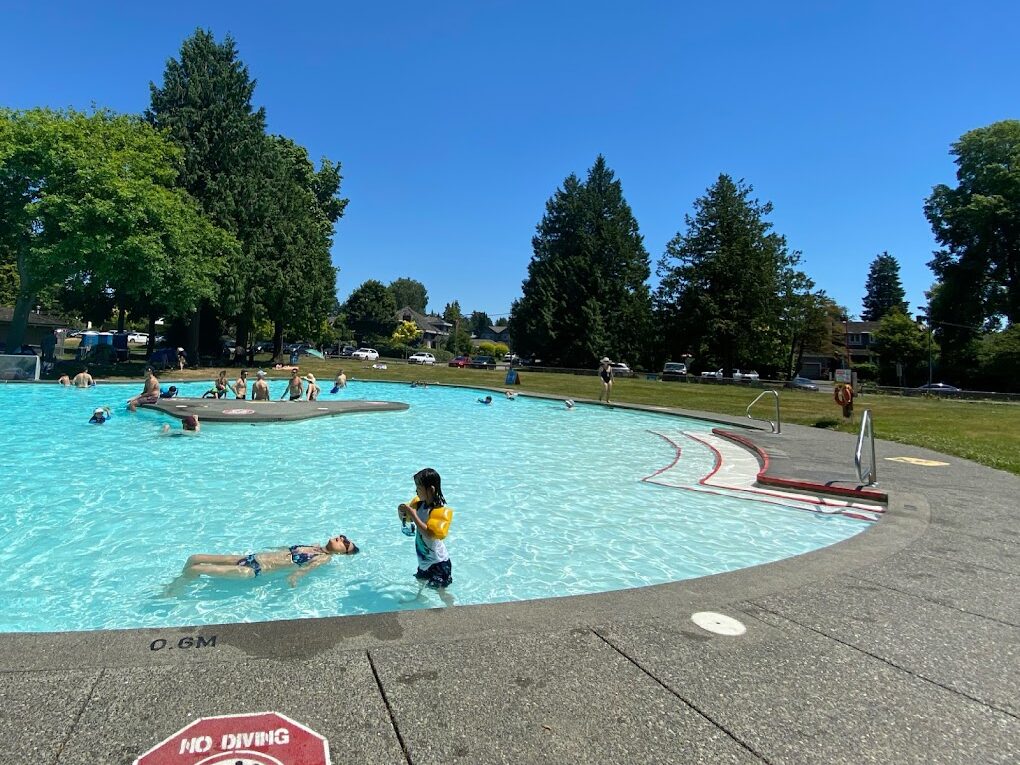 Maple Grove pool, a community treasure nestled in the heart of Kerrisdale. Here, you'll discover a haven of relaxation and joyful swimming. Surrounded by vibrant foliage, this pool provides the perfect setting for a tranquil dip or invigorating laps. Let the worries of the day melt away as you embrace the refreshing waters and soak in the peaceful ambiance.

Location: 6875 Yew St, Vancouver, BC
Hours: 1030am-1pm, 130pm-4pm, 430pm-7pm
Now Open