In the News: Free Spring Break Activities
March 19, 2018: Crisp Media / Vancouver Mom CEO Christine Pilkington was on CTV Morning Live sharing great ideas for free activities to do with your kiddos over Spring Break!
Here are some options your kids AND your bank account will love:
Click on the pic to see the full video clip.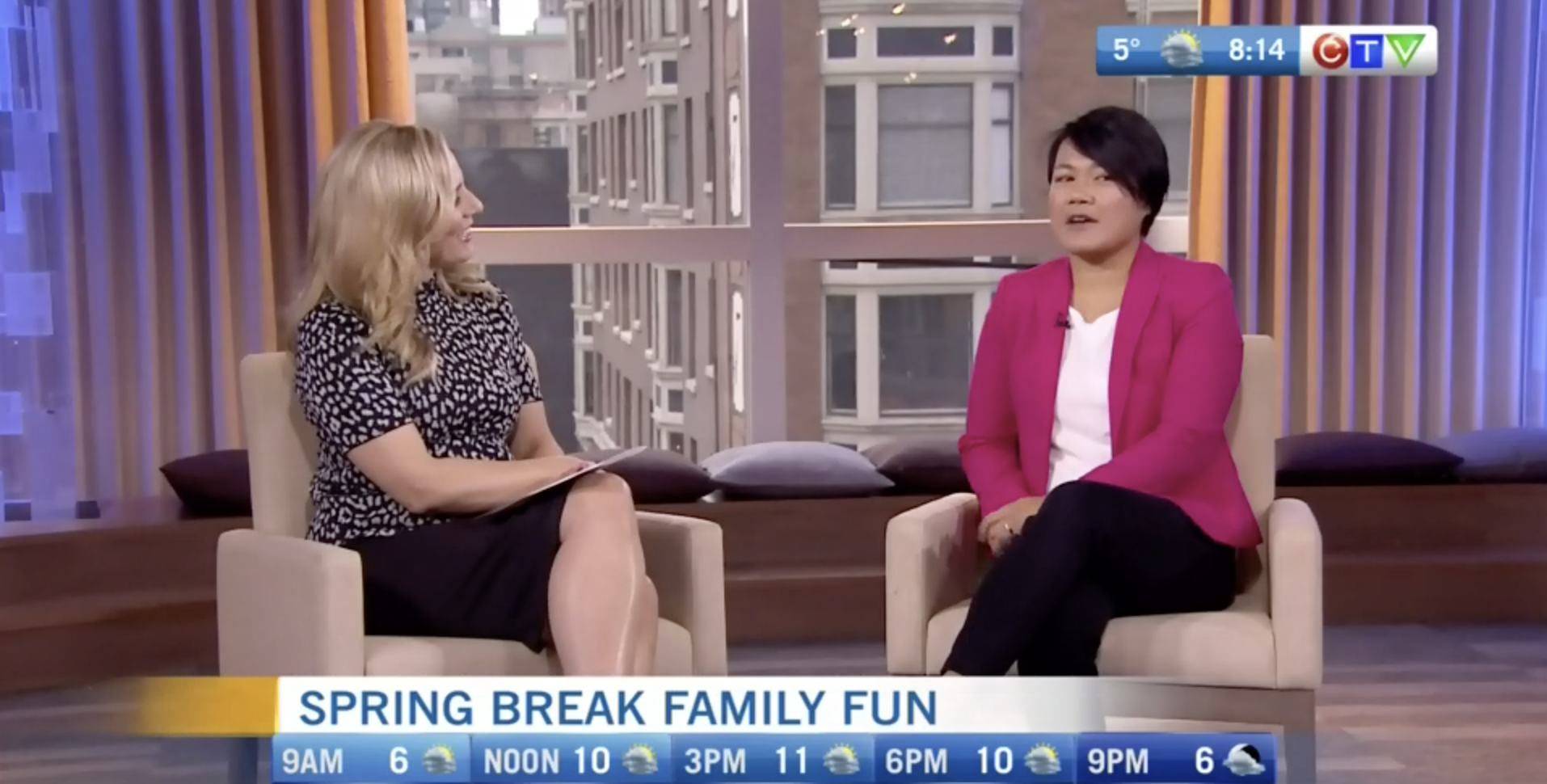 >> Check out our BIG LIST of 16 free, cheap and paid Spring Break activities!
See our Full list of media appearances.
Kelly Duran
Kelly is the Managing Editor for VancouverMom and Director of Corporate Development for Crisp Media. She can't function without her morning coffee and hates making school lunches - especially when she forgets its hot lunch day. When not out enjoying the city with her husband and two daughters she can be found on her laptop at a cafe working on her novel.