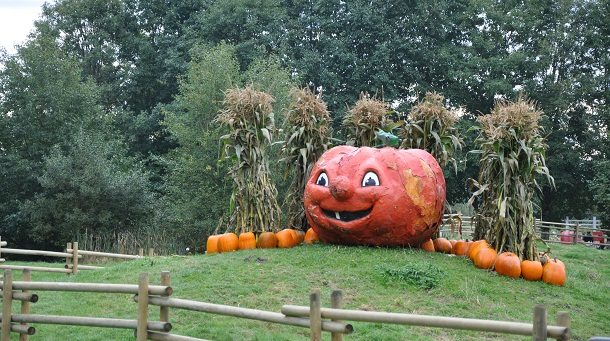 It's nearly October, and the pumpkins are out already. Where to go for a pumpkin patch experience? We've rounded up all our pumpkin patch articles in one place for you.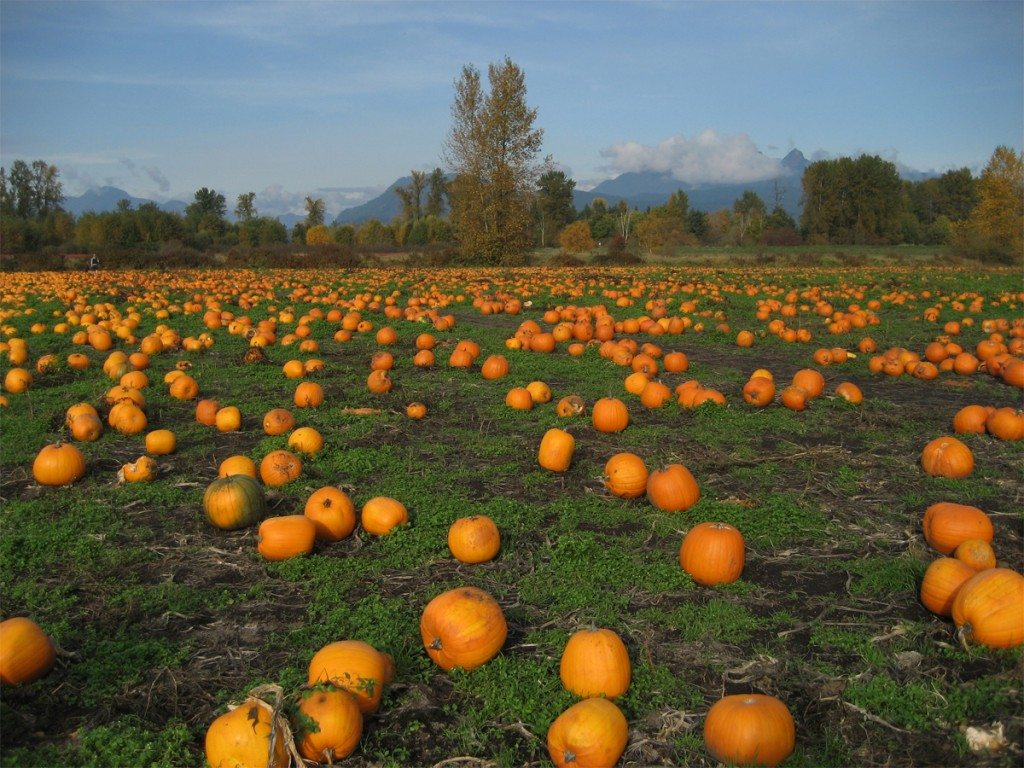 Laity Pumpkin Patch
Searching for eggs in the chicken coop, ride a tractor, visit the pumpkin zoo. There's a snack bar on site too. Grab a wheelbarrow because you'll need it for the trip back with your pumpkins. The full lowdown on the Laity Pumpkin Patch.
21145 128th Avenue, Maple Ridge (opening October 3rd)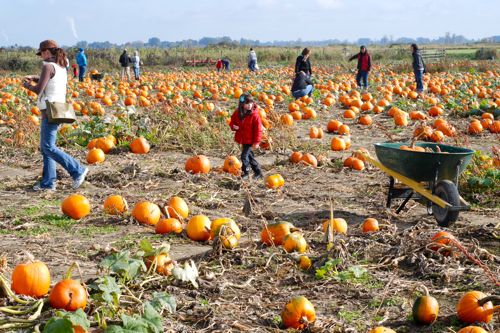 Westham Herb Farm
Farm animals, local vegetables, and pumpkins of all shapes, colours, and sizes. Come early in the day, this place gets very busy. How much do we love Westham Herb Farm? Quite a bit.
4690 Kirkland Road, Delta
Taves Applebarn
The jumping pillows are a big hit at Taves Applebarn – it's ridiculously fun. Try the corn maze, a pony ride, and grab a huge bag of apples along with your pumpkins. We tested it all out for you at the Applebarn, of course.
333 Gladwin Road, Abbotsford
Richmond Country Farms
Serenaded on the tractor rides to the pumpkin patch, dancing corn cobs, and a live band – this pumpkin patch is quite entertaining. Our favourite is the hay fight tent. School groups love this place, so be prepared for a busy time. Our overview of all the pumpkin fun at Richmond Country Farms here.
12900 Steveston Highway, Richmond
Image credits: Richmond Country Farm, Laity Pumpkin Patch, Westham Herb Farm
Erin McGann
Erin McGann is the former Managing Editor for Vancouver Mom and Toronto Mom Now. She drinks just a bit too much coffee, is a bit obsessed about sourcing local food, plays the cello moderately well, spends too much time on Twitter, keeps honeybees on a rooftop, and has a thing for single-malt whisky. Erin is working on a novel set in turn-of-the-century Vancouver, which her husband, son and dog have to hear about all the time, and also blogs at Erin at Large.